Pet Food Recipes Template
Download free printable Pet Food Recipes Template. For more similar Pet templates, browse our free printable library. Simply download and print them at home or office.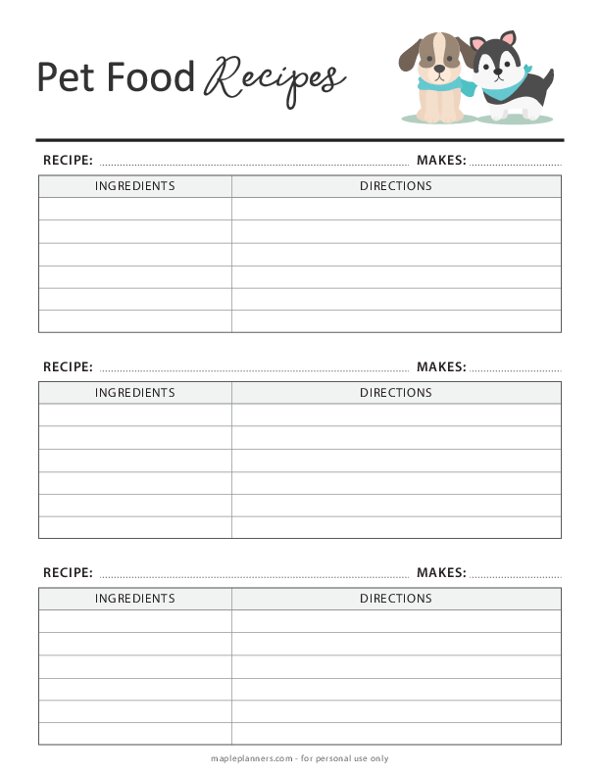 Scroll down for print and download options
Pet Food Recipes Printable is perfect to keep your pet's favorite recipes in one place. This easy to use template will help you keep track of your pet's daily meals and make sure they get everything they need from their diet.
Do you have a pet?
If so, you know how much they love to eat. With all the different types of food out there for them, it can be hard to keep track of what your pet is eating and when.
That's why you should grab your copy of Pet Food Recipes Printable!
We know how important healthy eating is for our pets. We often don't have time to plan out meals in advance though. This printable makes it simple by providing the space for writing recipes for the pets that are easy to follow and quick to prepare.
You can even use it as a shopping list! Simply write all the ingredients in left section and the directions in the right section. Write the recipe name on top and how many servings it makes.
Print out a copy of this pet food recipes template and keep it where you can access it easily, perhaps a pet care planner binder. You'll be able to quickly refer to it every time it's your pet's meal time.
Finished size of this template is standard letter size (8.5x11 inch) so it can be conveniently printed at home.
Want to have an organized pet care planner bundle?
Make sure to check out this Pet Care Planner Bundle. This one comes with separate themes for dogs and cats.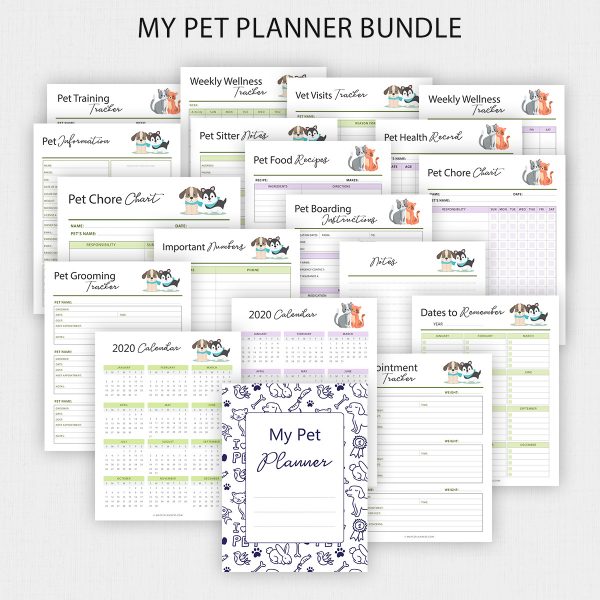 Download your Pet Care Planner Bundle
This detailed planner covers everything from pet appointment tracker, vaccinations records, pet-sitter notes and so much more!