Step Tracker
Download free printable Step Tracker. For more similar Fitness templates, browse our free printable library. Simply download and print them at home or office.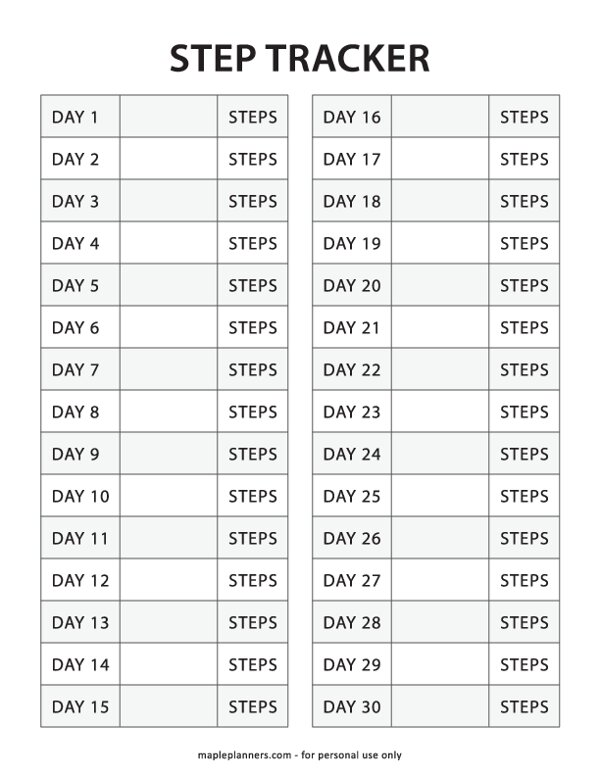 Scroll down for print and download options
To lead a healthy lifestyle, we need to stay active. But it can be difficult to remember just how much physical activity you're getting in a day. Our free printable step tracker will help you keep track of your progress and help you stay motivated. You can reach your fitness goals in no time.
Free Printable Step Tracker Template
Free printable step tracker template is a simple tool to measure how many steps you take throughout the day. You can use this with other activities, like running or biking, to get an accurate picture of your total daily activity level.
To use this template, you need to fill in the number of steps you took that day. As simple as that. When you use a step tracker template, you set yourself daily goals and work towards reaching them.
For example, if you want to become more active, setting a goal of 10,000 steps per day is an achievable way to reach that goal while still allowing yourself some flexibility.
You can choose which days you want to be active and walk or run to meet your goal. It will help motivate you towards healthier choices when it comes to physical activity.