Water Tracker
Download free printable Water Tracker. For more similar Fitness templates, browse our free printable library. Simply download and print them at home or office.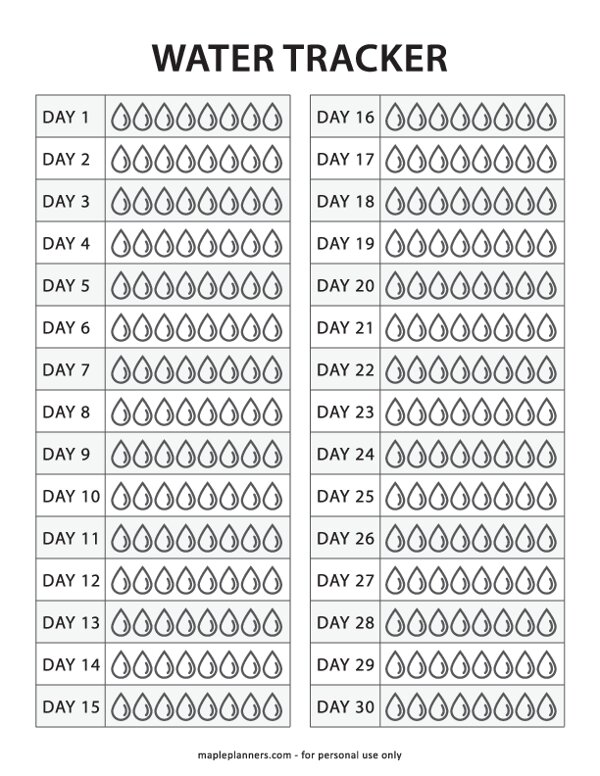 Scroll down for print and download options
Water is important to our health, and we should drink at least eight glasses a day. However, it can be easy to forget to drink water throughout the day. That is why make sure to download this free printable water tracker template.
This will help you keep track of how many glasses of water you have drunk in a day. Simply print it out and put it somewhere you will see it often, like on your fridge. Fill in a circle for every glass of water you drink, and before you know it, you will have reached your goal!