Free Printable Easter Crossword Puzzle
Keep kids occupied with this Easter Crossword Puzzle. Not only do they have fun and stay busy, they also learn spelling new challenging words related with Easter. Simply download, print and play.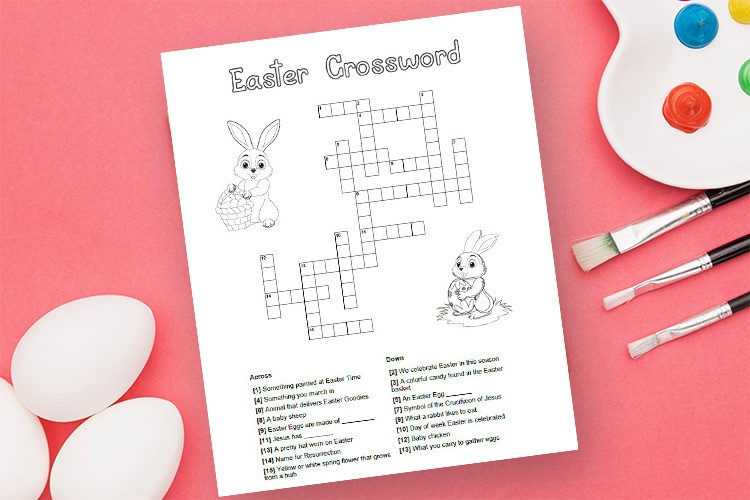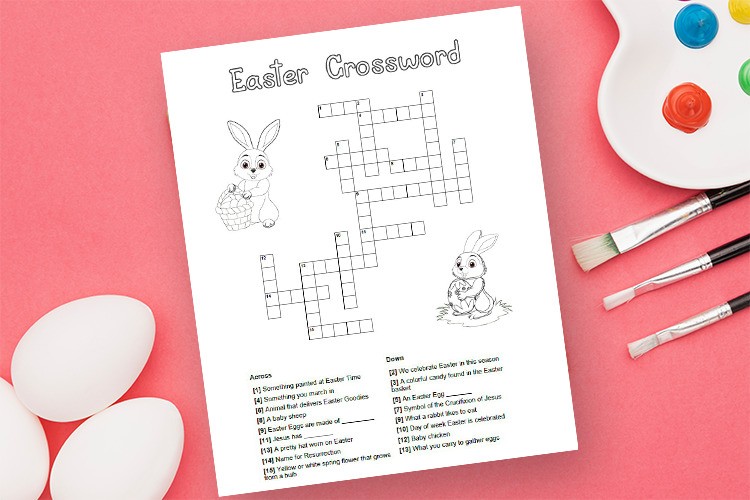 This post contains affiliate links and we will earn commission if you buy the products through those links. For more information, please read our disclosures here
Easter is around the corner. It's a great time to teach kids more about this most popular festival.
Easter Crossword Puzzle is one of the fun activities for kids that will keep them occupied for hours while they are challenged to learn the spelling of words associated with Easter.
Related: Free Printable Easter Bingo Game
Kids of all ages, including toddlers and preschoolers will love playing this fun and interactive puzzle.
They can also color the bunnies and the Easter Crossword Letters on this puzzle sheet.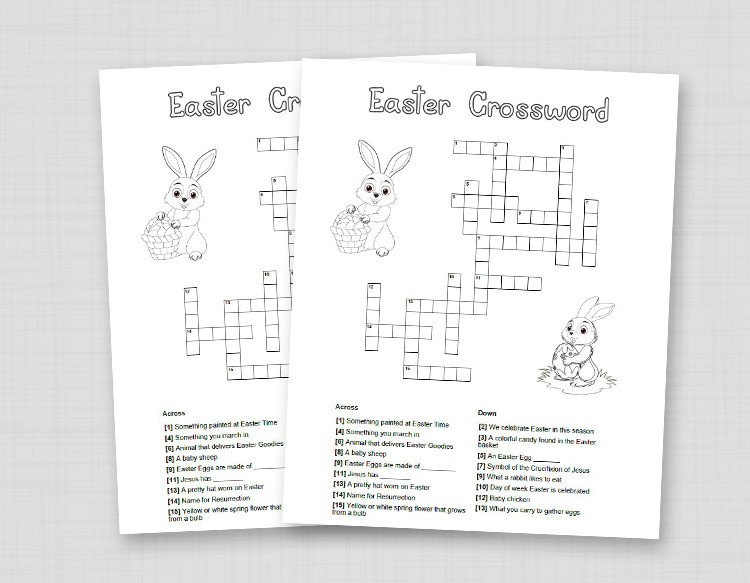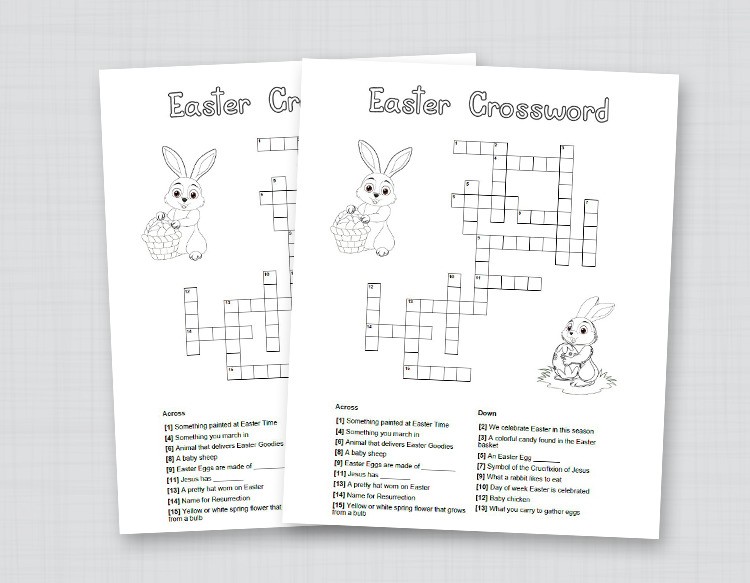 Share this puzzle with your kids or students at school or homeschool. Keep kids busy with Easter Crossword while preparing your Easter treats. This is one of those fun activities for kids that they can play after their Easter Egg Hunt.
Free Printable Easter Crossword Puzzle
This free printable Easter Crossword Puzzle comes with 15 set of clues to solve – across and down. Answer Sheet is included with the printable puzzle. These are 8.5×11 inch size that you can easily print at home on your printer.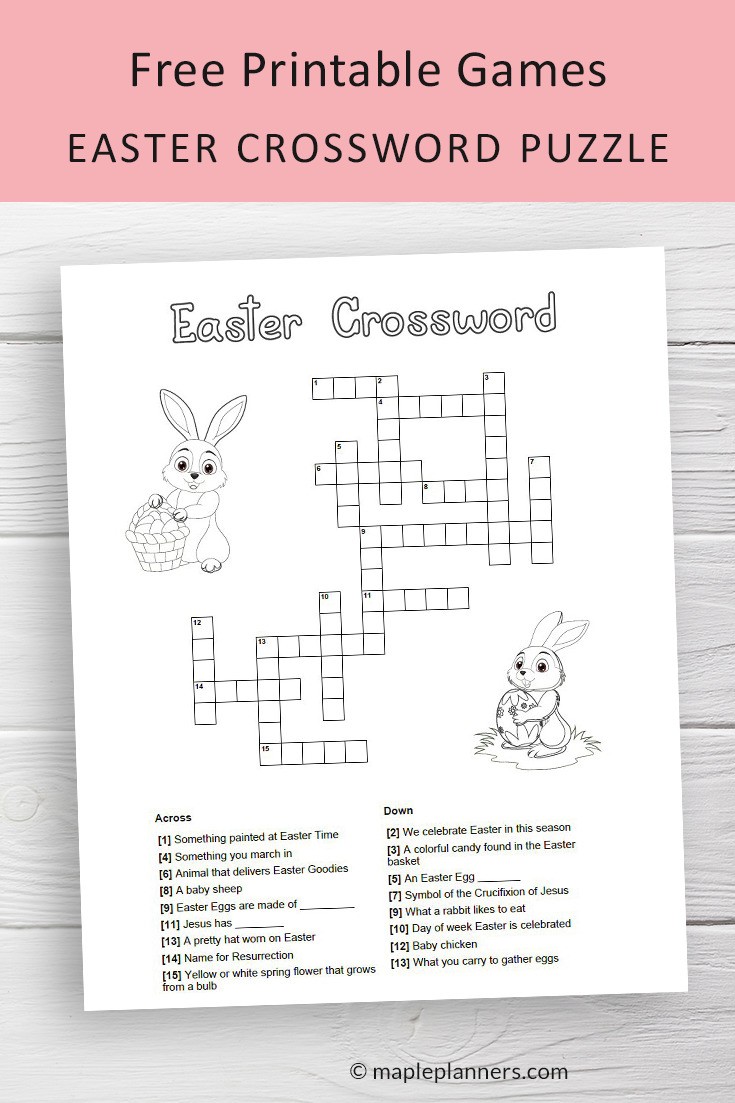 How to solve Easter Crossword
To solve Easter Crossword Puzzle, you will need:
– Pencils
– Erasers
– Printer
– Easter Crossword Printable
Directions: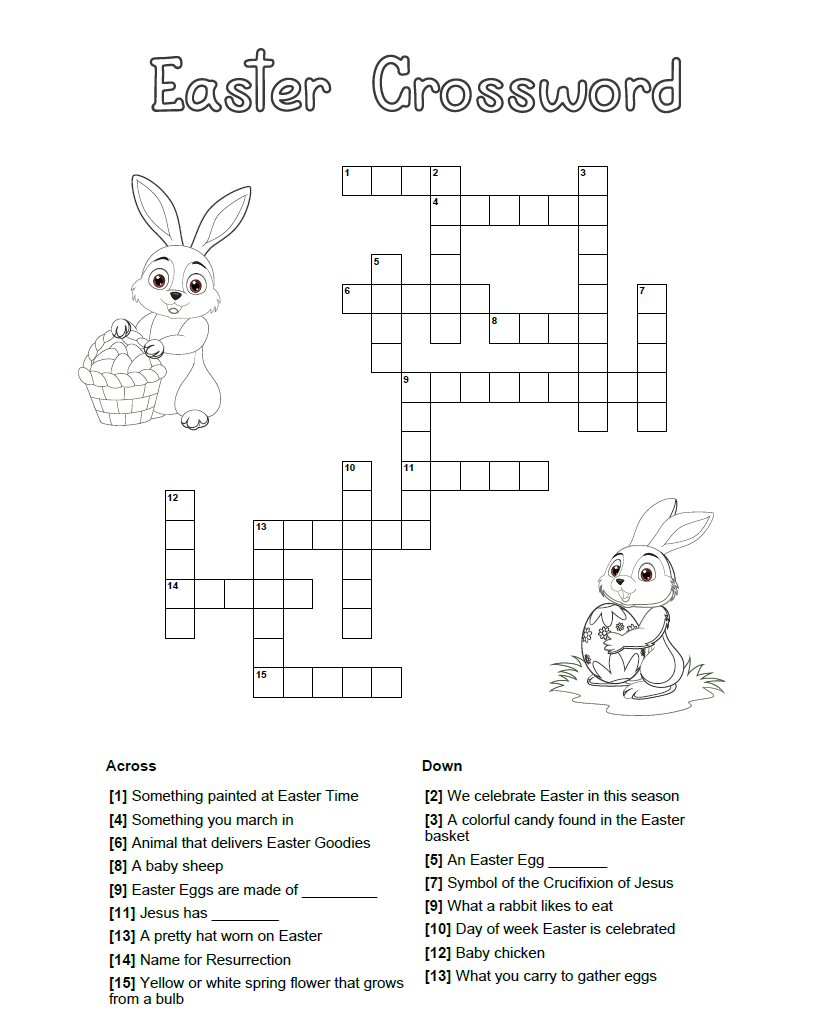 Print the Easter Crossword Puzzle on letter size paper. Finished size of each puzzle sheet is 8.5×11 inch, so one bingo card will print on one letter size paper.
Distribute the pencils and puzzle sheets among the players. There are total of 15 clues that kids need to solve.
Players read each clue and write the answers in the square boxes across or down.
They need to make sure that each square across and down has the correct letter corresponding to each clue.
Have them solve all the clues.
Whoever finishes first is the winner.
Make it exciting by announcing the winner and giving them a prize.
Looking for more fun activities for kids to do on Easter?
This set of 30 Easter Bingo Game Cards is a perfect game that they can play. Each of these cards come with different images associated with Easter and Spring.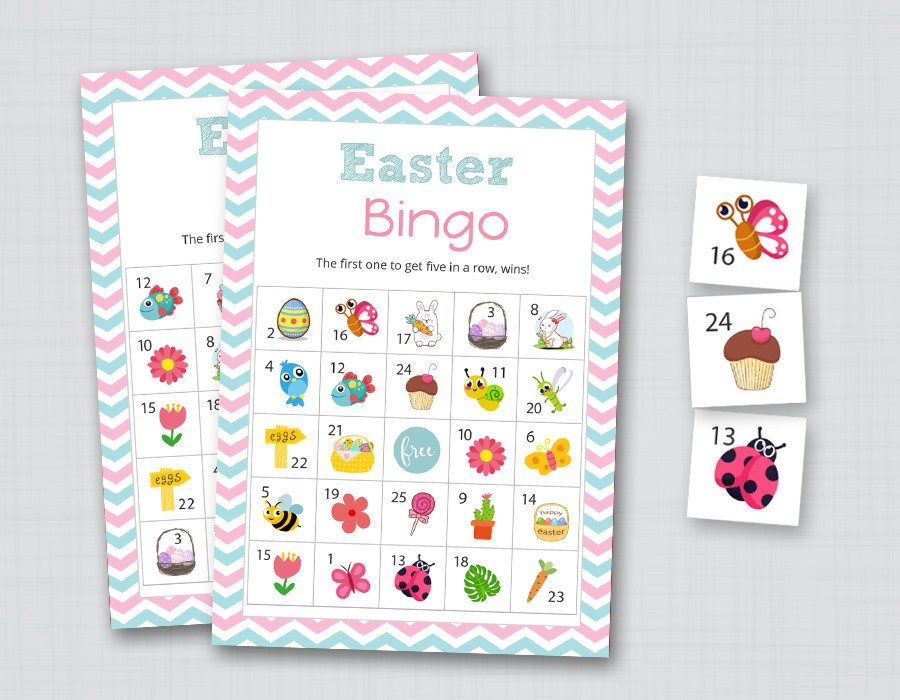 Here's another set of 30 Hello Easter Bingo Game Cards that are perfect to play if you have more than 8 – 10 people. There are variety of different images in this set as well. Make sure to check it out. Here's the preview.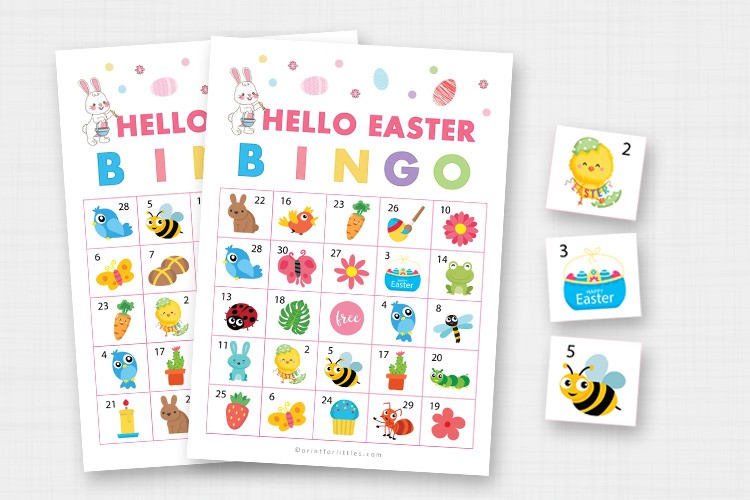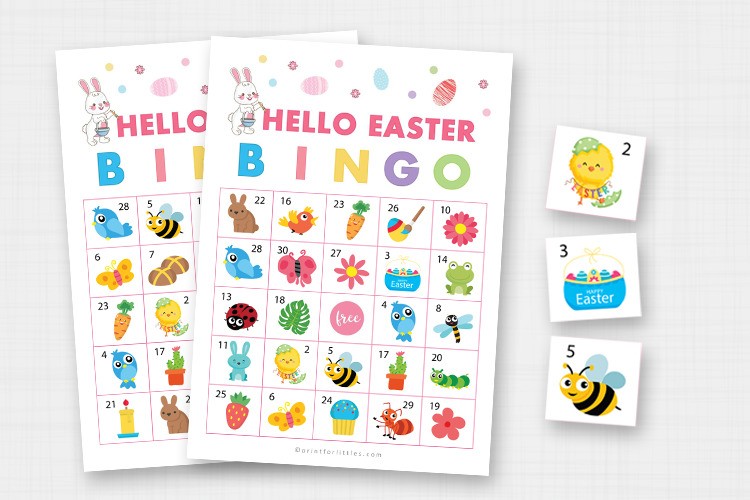 There are so many more fun holiday party games. Make sure to check them out, and have a great holiday season with your loved ones!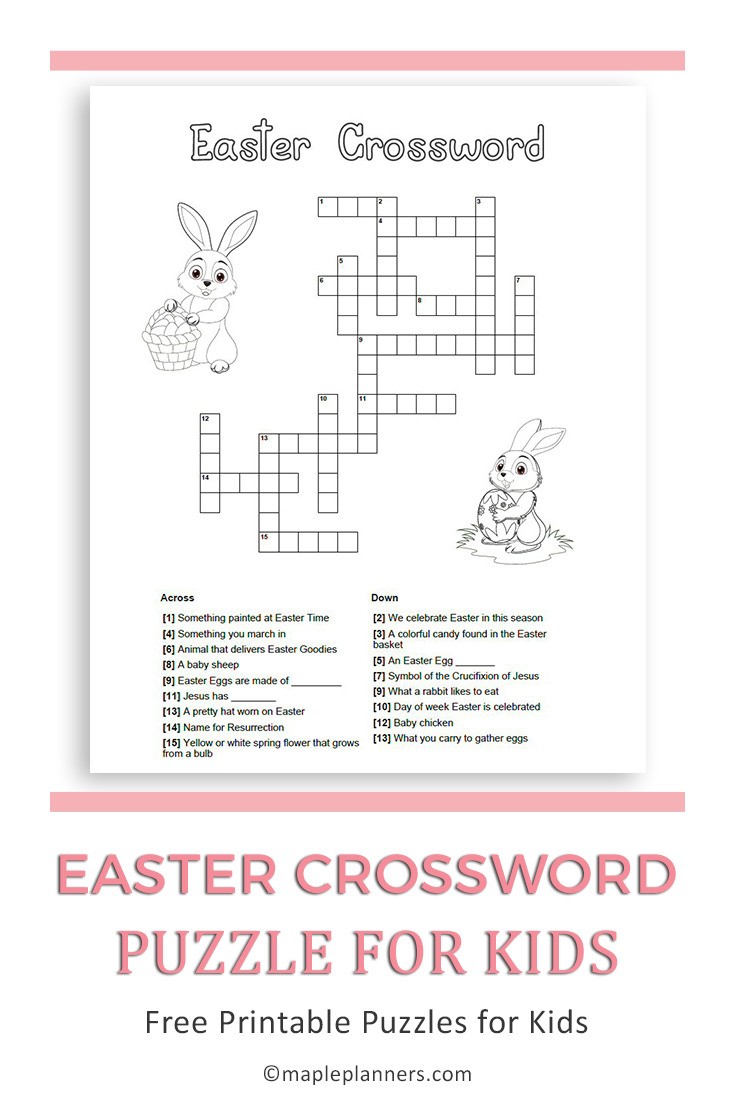 How are you planning to celebrate Easter? Planned any fun activities for kids? Please share in the comments below!