Girl Baby Shower Banner Free Printable
This cute girl baby shower banner is a must have for a girl baby shower decor. Perfect decoration for a baby shower event, these can be customized to the text or shape of your choice.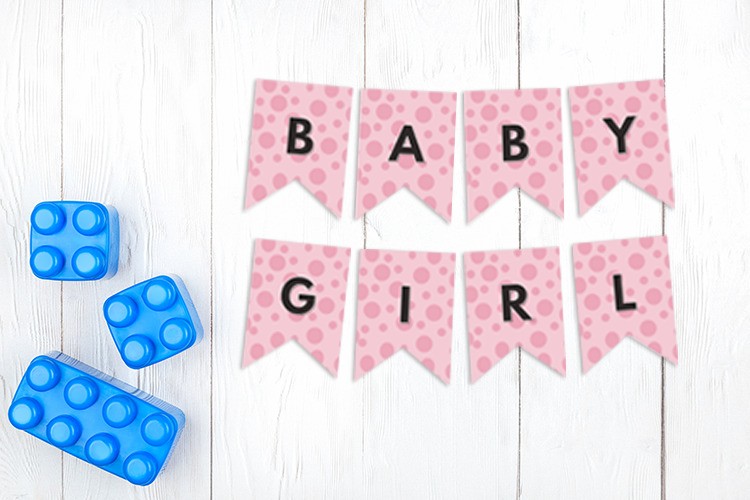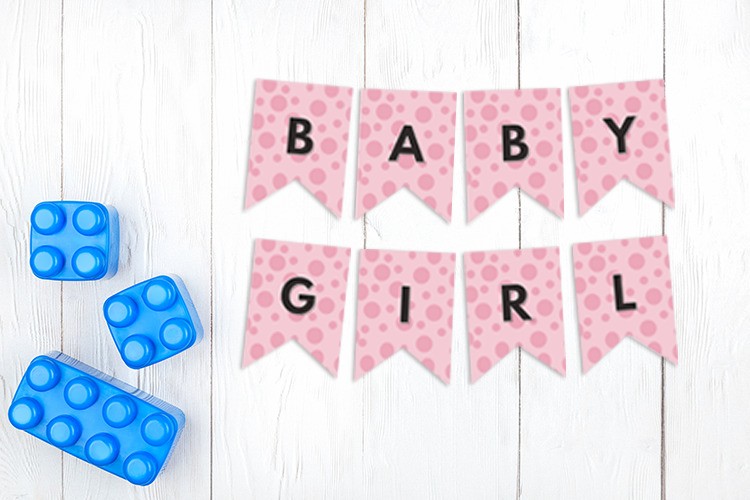 This post contains affiliate links and we will earn commission if you buy the products through those links. For more information, please read our disclosures here
Banners are one of the most popular decor for a baby shower. These can make your baby shower event more stunning and beautiful.
The best part is you can edit the text and theme as per your choice. These cute girl baby shower banner decorations can be displayed by hanging on the walls or setting them on tables.
Related: Free Banner Maker
This girl baby shower banner is a perfect for a baby shower decoration. It is easy to put together, decorate and a great way to convey the message of the shower.
You can hang this on the wall or on the edge of the table decorated for the party.
FREE PRINTABLE GIRL BABY SHOWER BANNER
With this free printable girl baby shower banner, you can create cute phrases that are directly related to the baby shower or a congratulatory message for the parents to be.
Not only for the baby shower, you can use these banner to create fun decor for a graduation party, birthday party or a retirement party.
Related: Create Custom Banners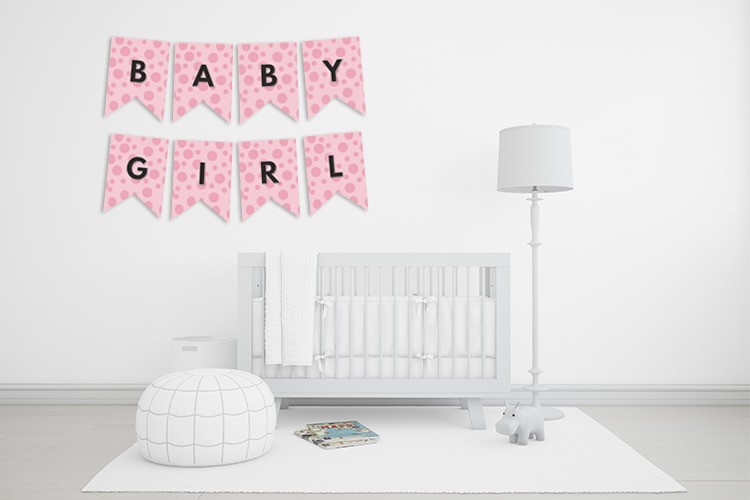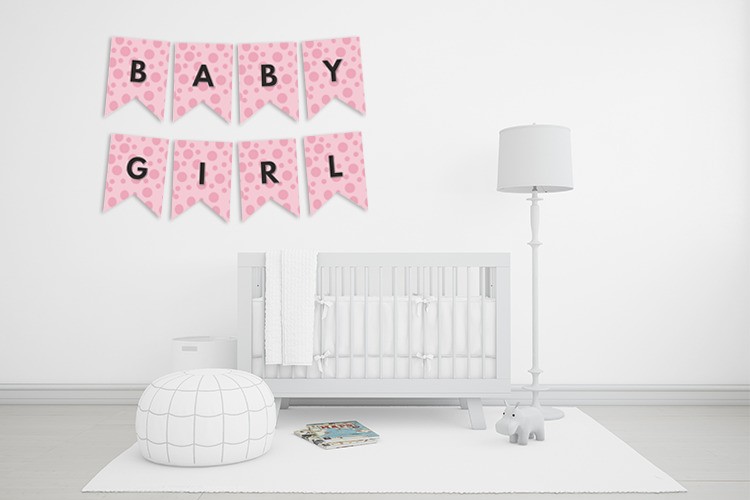 This baby shower banner comes with the letters "BABY GIRL". Each letter will be printed on letter size (8.5×11 inch) paper.
If you want to personalize these banners, you can click on this link to create your own banners.
You can edit or add the phrases like "HELLO BABY", "WELCOME BABY GIRL", "SWEET BABY" and so much more.
Related: Happy Birthday Gift Tags Free Printable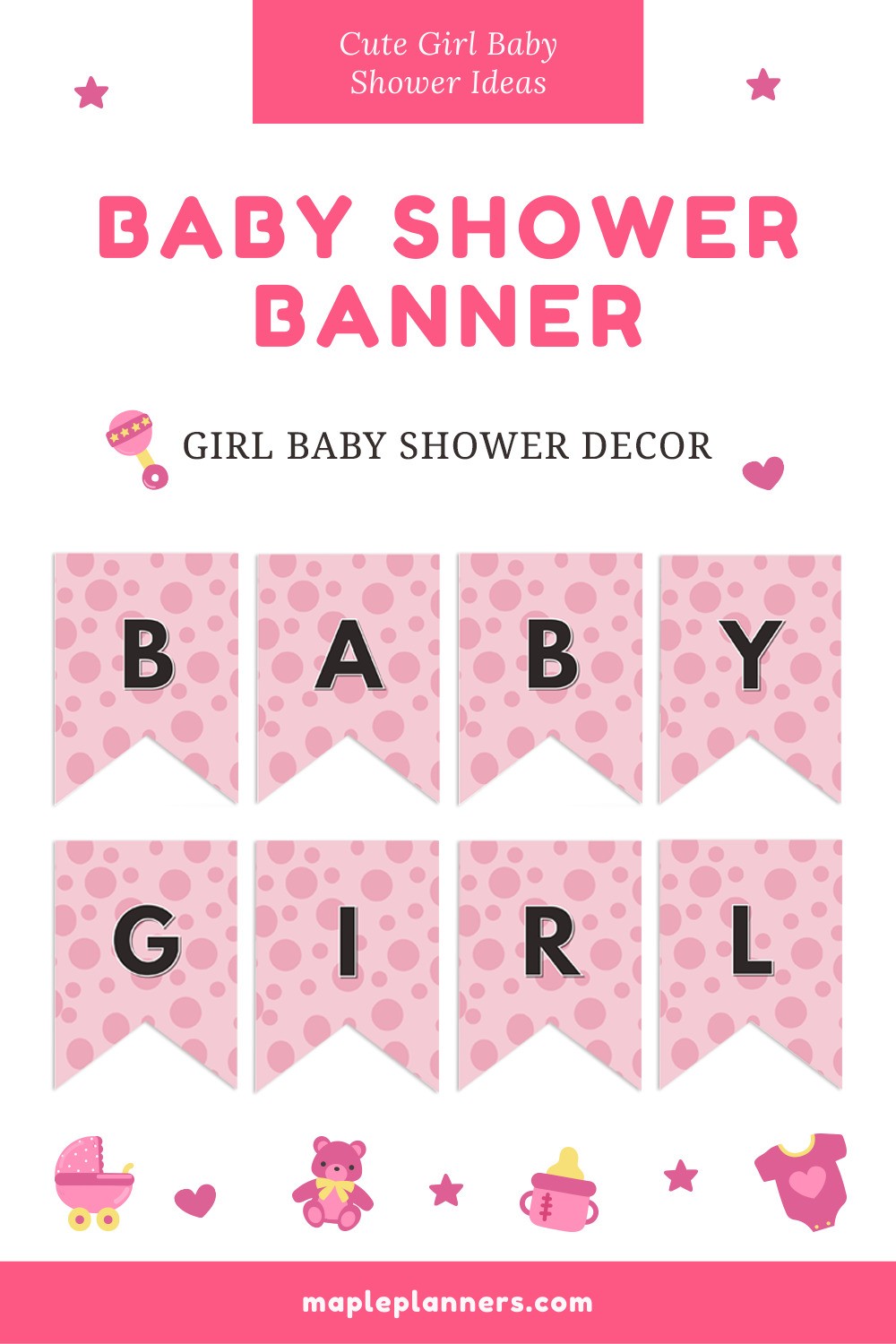 What's included in the package?
There are total of 8 banner flags on a letter size paper in PDF format files. Print as many as you want for personal use only.
All you need is to download the printable banners, print and cut along the trim lines. Although you can print it out on any paper, thicker and heavier paper, like heavy Cardstock would be recommended.
You can also print on regular weight paper, and cut it along the trim lines. Glue the thread to all the banners and hand on the wall or table. We print using this OfficeJet Pro 8710 for best results.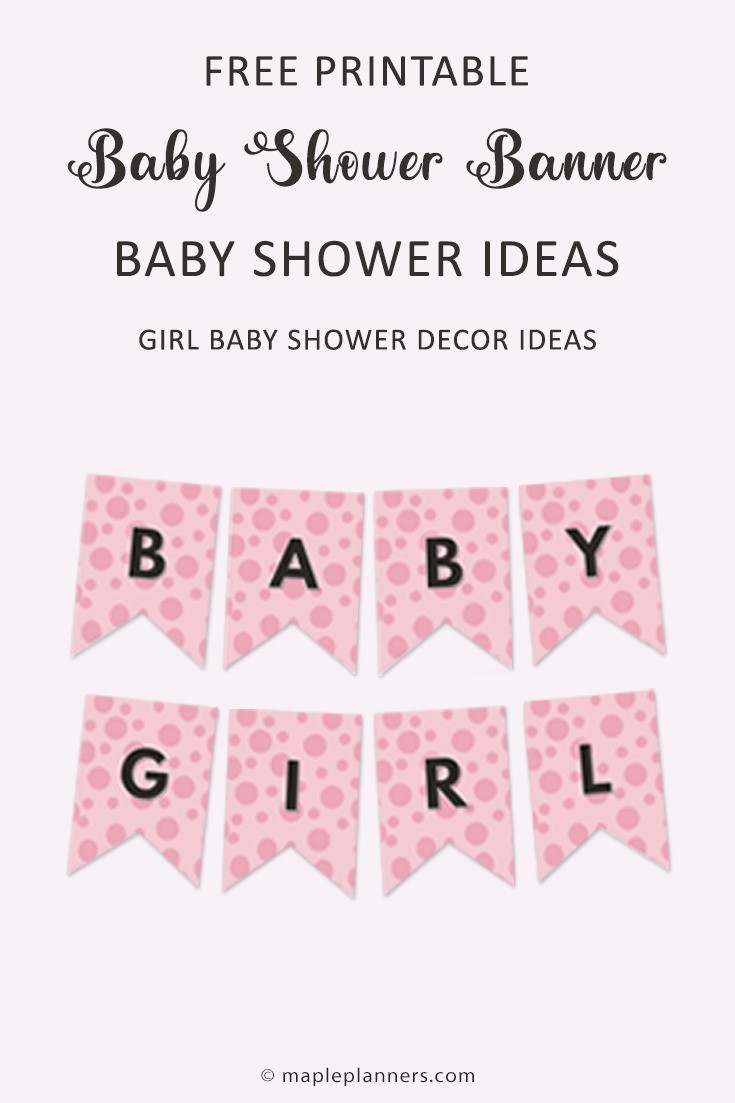 Looking for Gift Tags Printable?
These Free Printable Happy Birthday Gift Tags are so cute with cupcakes on each of these gift tags. There are 8 gift tags per page.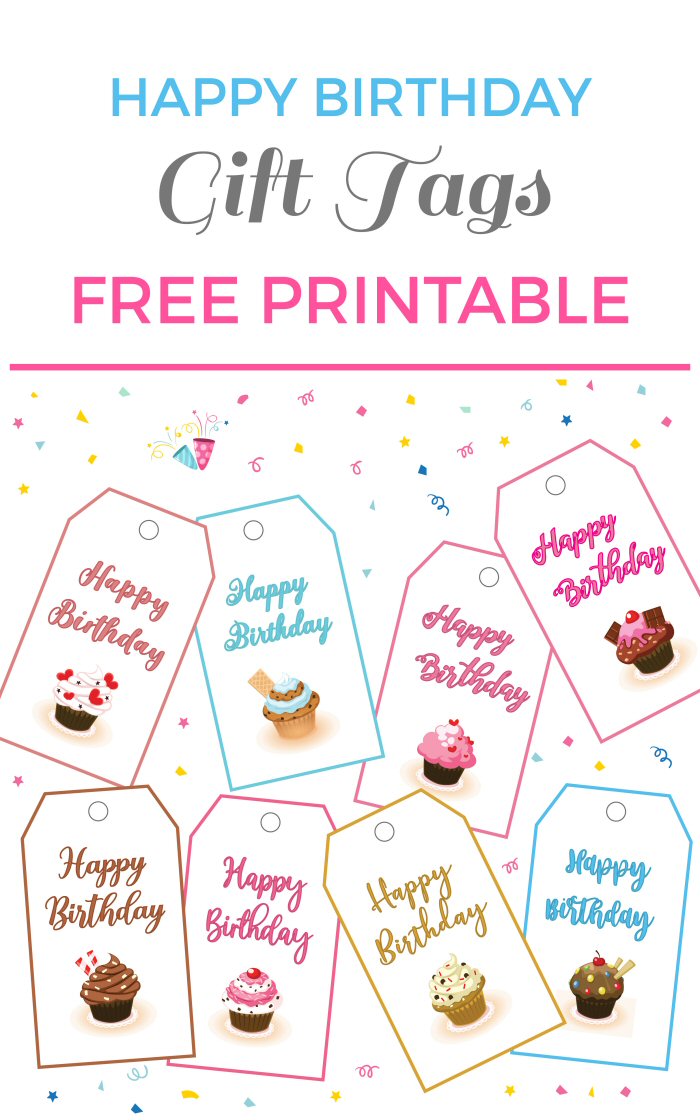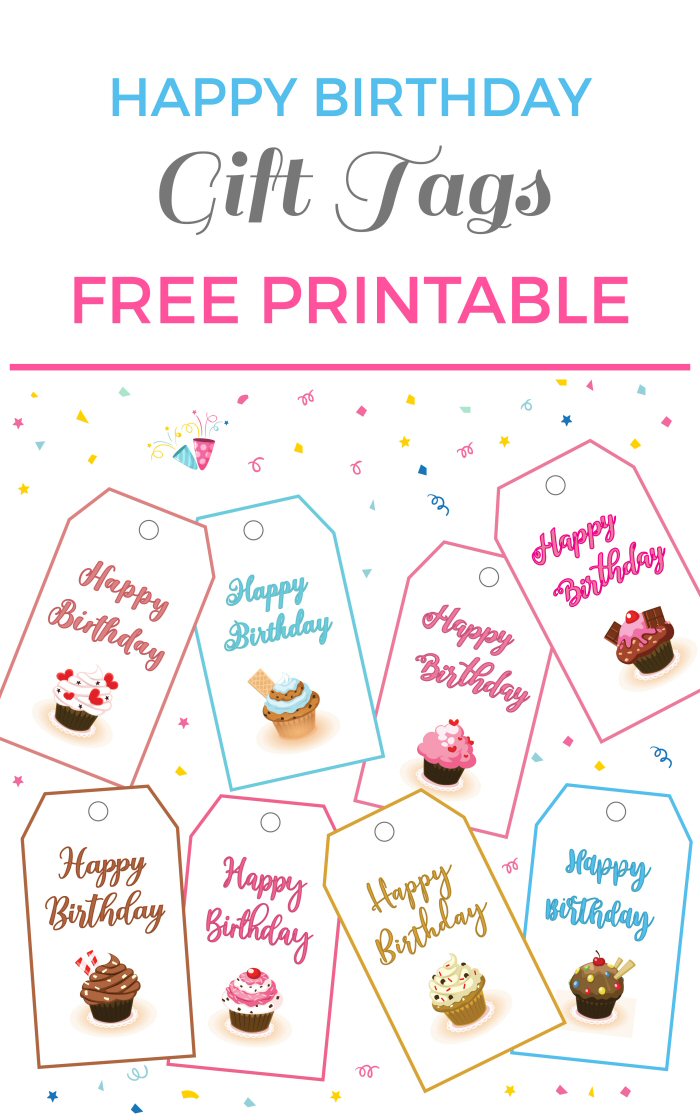 Note: MaplePlanners.com printables are for personal use only. You cannot modify, resell or redistribute them. You cannot claim the design as your own.