Mother's Day Gift Tags and Cupcake Toppers {FREE Printables}
This post contains affiliate links and we will earn commission if you buy the products through those links. For more information, please read our disclosures here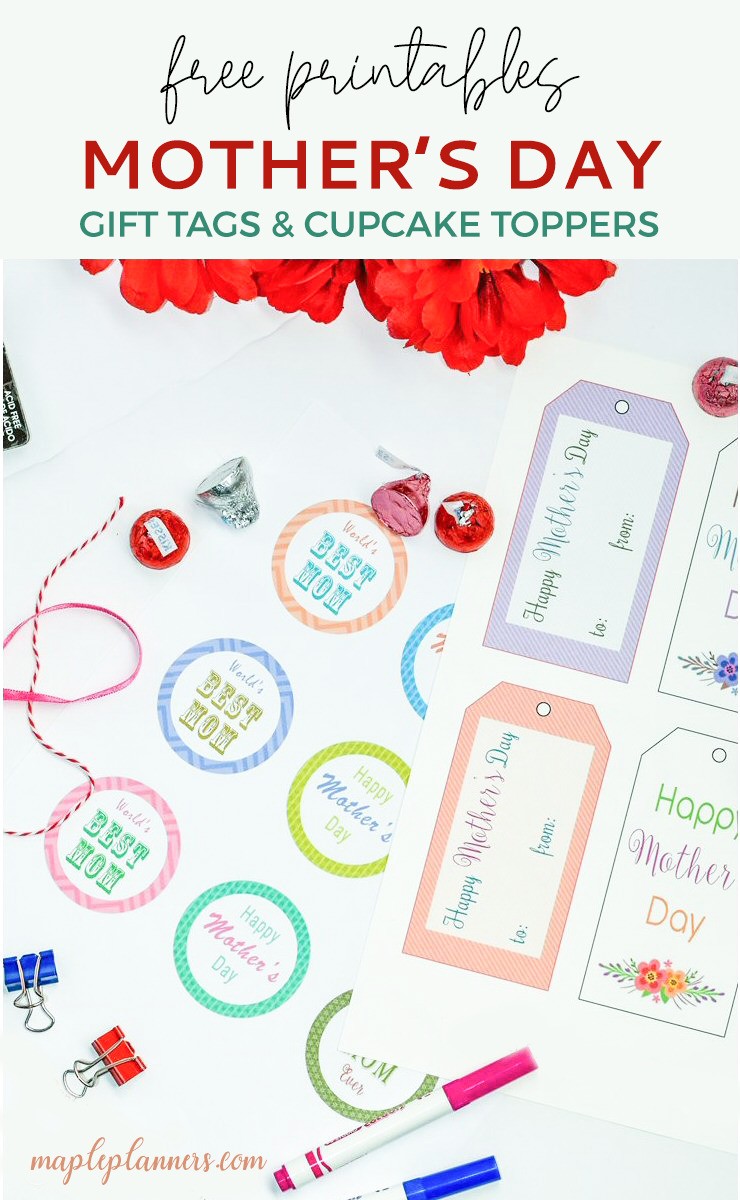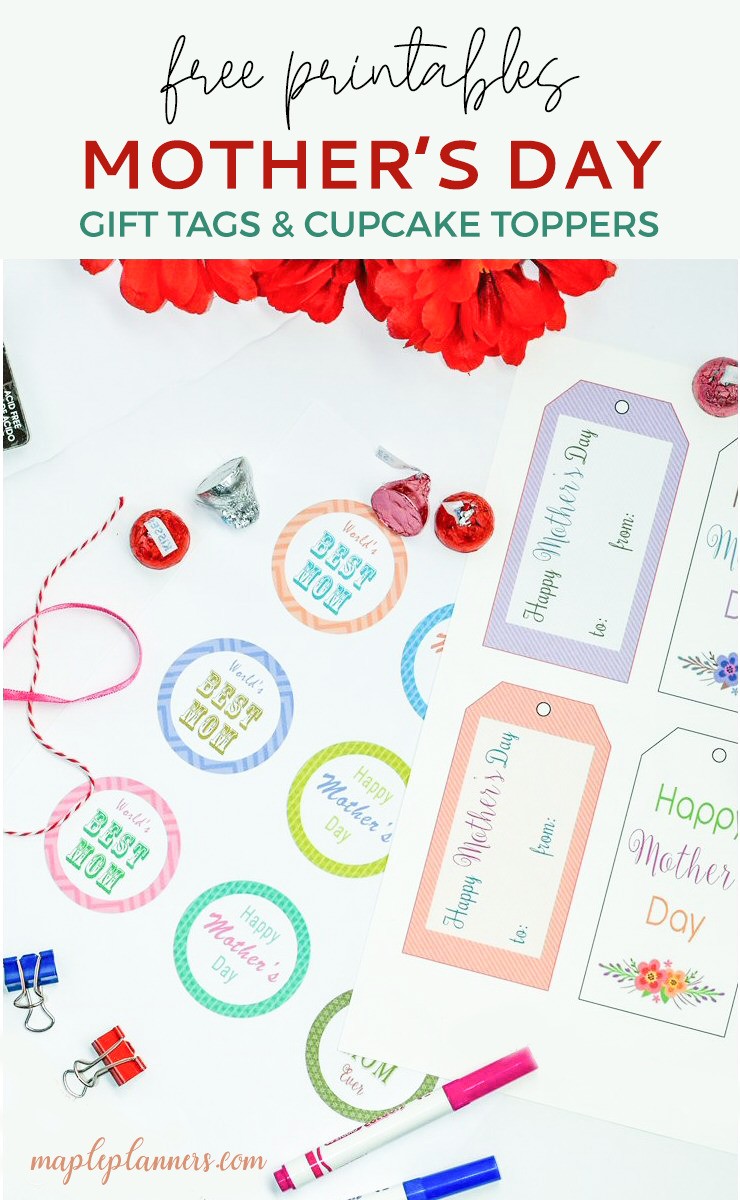 Hi There! Today's post is all about Mother's Day. I love making handmade gifts for special occasions. If you like to make your own gifts, keep reading.
First off, I designed these cute gift tags printables to add personal touch to any gifts you are giving. Download these for FREE. I printed mine on cardstock and printed them on my HP Officejet Pro 8610. You can have them printed at your local Staples or Office Depot for high quality printing.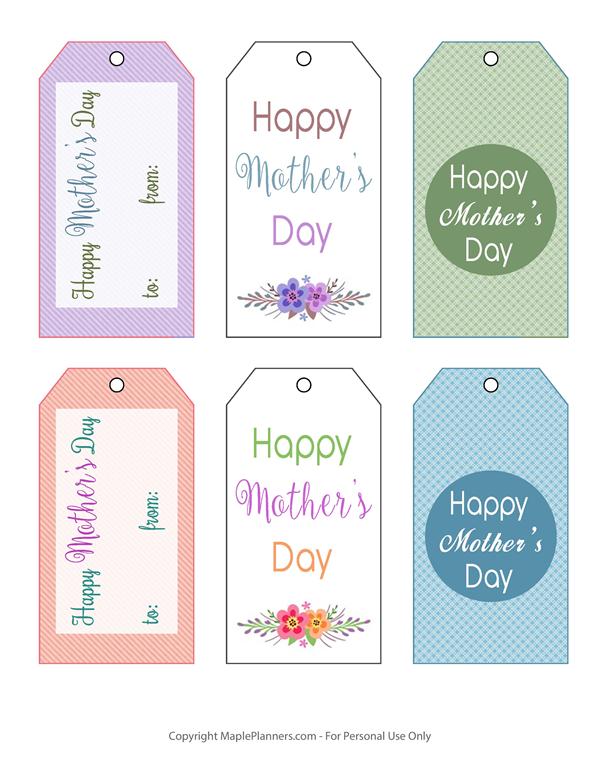 I also designed these Cupcake Toppers printables. These are prefect to stick on top of your favorite cupcakes. Download these for FREE as well. You can print these at home or at your local stationary store.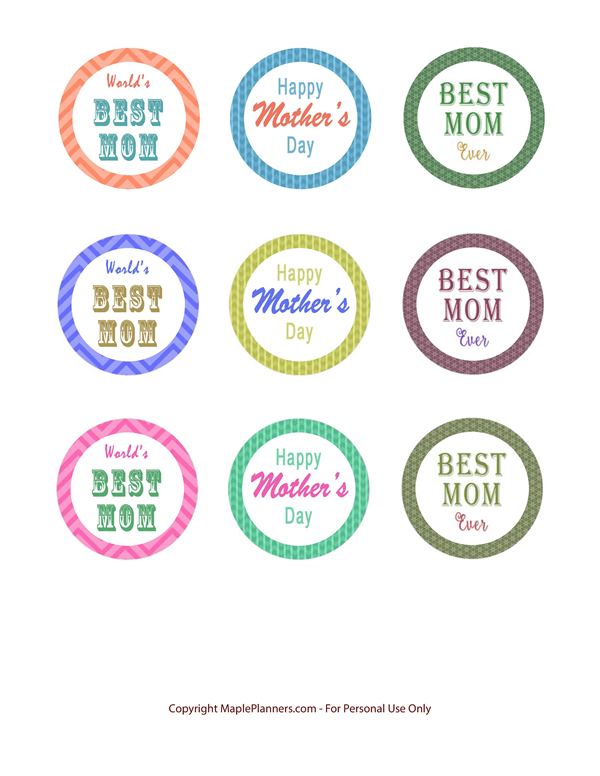 I'm sure you have many women to honor on Mother's Day not just your mom, including grandma, sister, sister in law, girlfriends.I made gift tags to go with many different kind of gift ideas.
Gifts in a Jar
Homemade Food gifts are so popular. This year I am passing out some of my favorite cranberry granola. Tie a glass jar with some twine, with one of these gifts tags and you a have gift in a jar ready for your loved ones.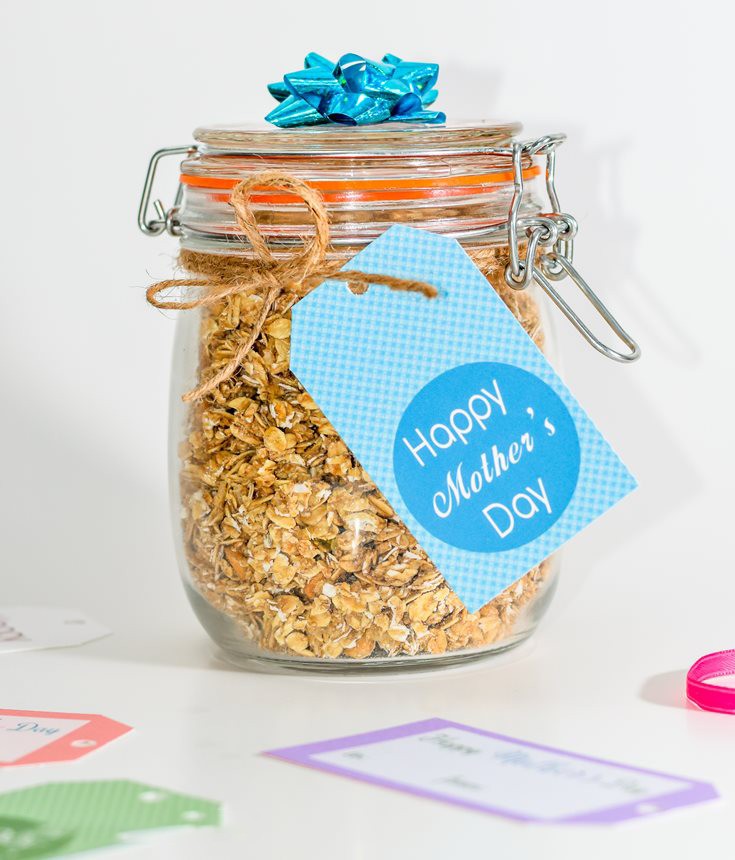 Chocolates go so well with special occasions. I especially love Hershey's kisses. To make this little gift, I filled a party bag with red, pink and white hershey's kisses. Tied pink ribbon on top with one of the gift tags.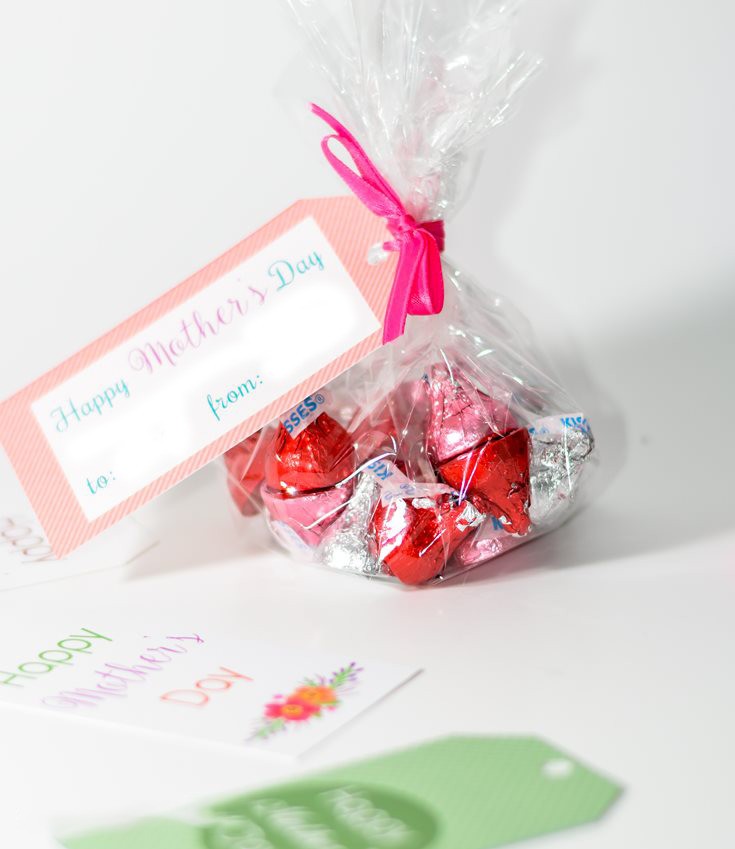 DIY Cupcake Toppers for Mother's Day
Since I love love Red Velvet Muffins I made these as homemade gifts this year. You can use your favorite cupcake with these toppers.
To make the cupcake toppers, you need FREE cupcake toppers printables, scissors, toothpicks, glue. Print out the template and cut out the circles with scissors. Since they are double sided so make sure to print multiple copies. Put glue on blank side of the cut out circle.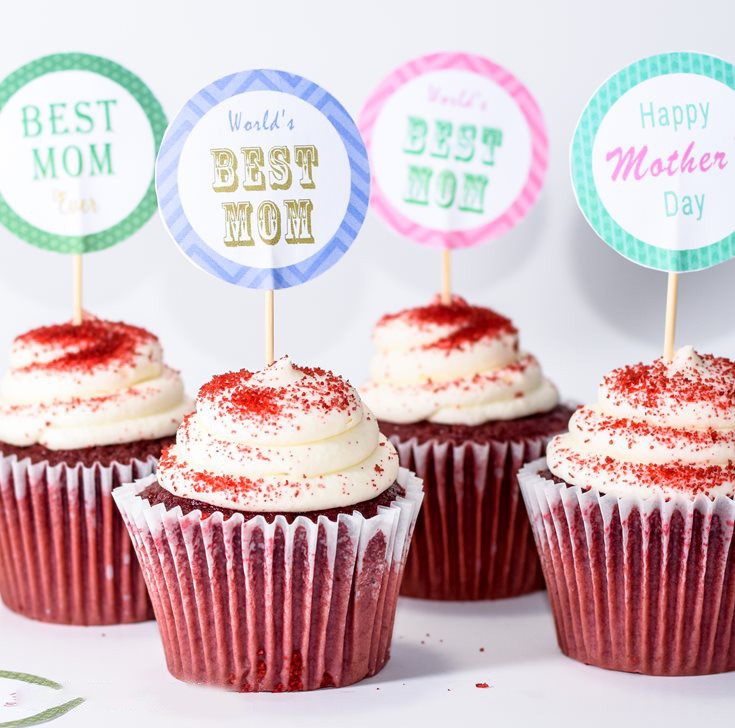 Place toothpick on that glued side. Take another circle, align it with the first one and place on top. Press firmly around the area of the circle around the toothpick to make sure that the two circles are glued nicely with toothpick firmly placed. Stick this topper into cupcake icing. That's it. So easy, yet so cute!
Kids will have great time helping put these gifts together. They can help with wrapping and packing these gifts. You can print out some extras so you can share these gift tags with their cousins, friends etc. I am sure kids will have fun making these cute diy gifts for Mother's Day!
Looking for more Gift Ideas for Mom? Check these out ….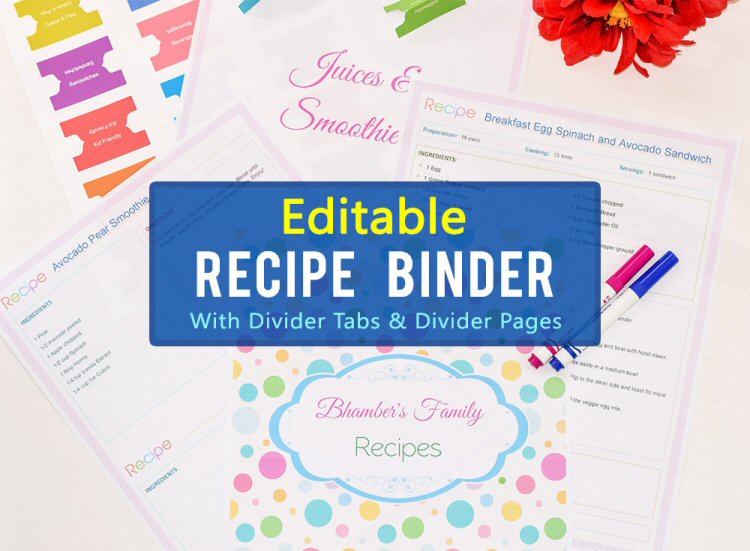 There you have it! How are your Mother's Day plans coming along? Do share in the comments below!