A5 Weekly Planner 2020 – WO2P – Printable Planner
Can you believe it, more than half of the year is gone and 2020 is almost here? In case, you have been looking to plan for 2020 and you are A5 planner kind of person, you are at the right place. There are monthly and weekly spreads as well as year at a glance available in A5 size.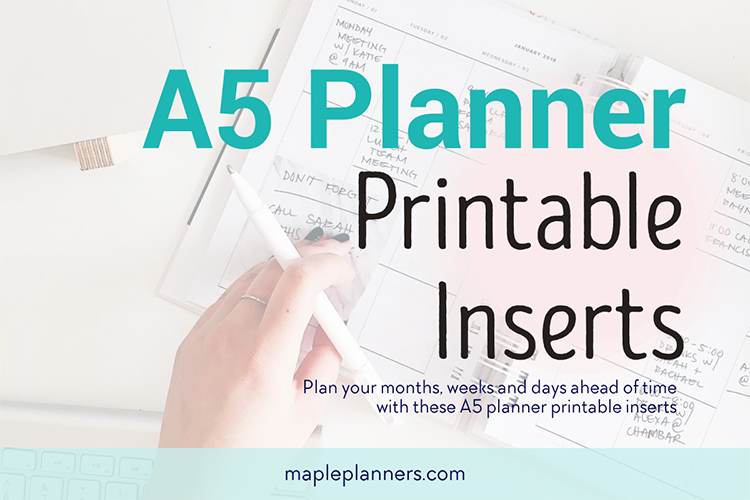 These simple yet elegant Weekly Planner Inserts have lot of room to write your daily appointments, important events, birthdays, anniversaries.
As it happens with all of us, it can get quite overwhelming, as the holiday season approaches. Writing everything down can be quite therapeutic. Peace of mind you feel after you check off things off your list can be very satisfying.
I love how the pastel colors are bright enough to bring out the chic in the planner, yet used very minimally.
These dated Weekly Planner inserts come in A5 size, Horizontal and Vertical layout, Week on 2 Pages, include both Sunday and Monday Start, start from January 2020 to December 2020. Monthly Planner Spreads are month on 2 pages.
In case you want to grab these planner inserts, here's the link to grab them: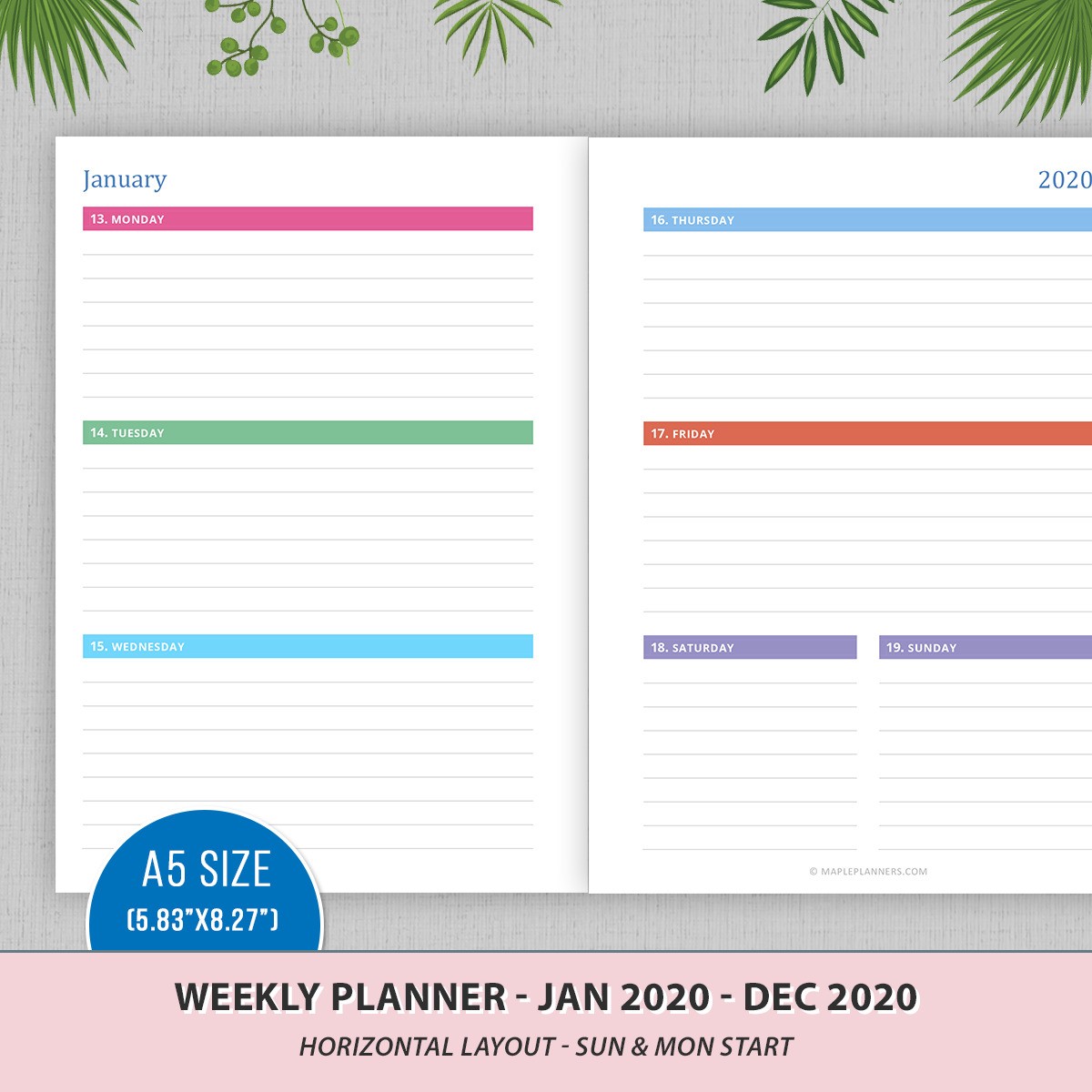 These weekly planner 2020 inserts come in horizontal layout. This package includes both Sunday and Monday Start.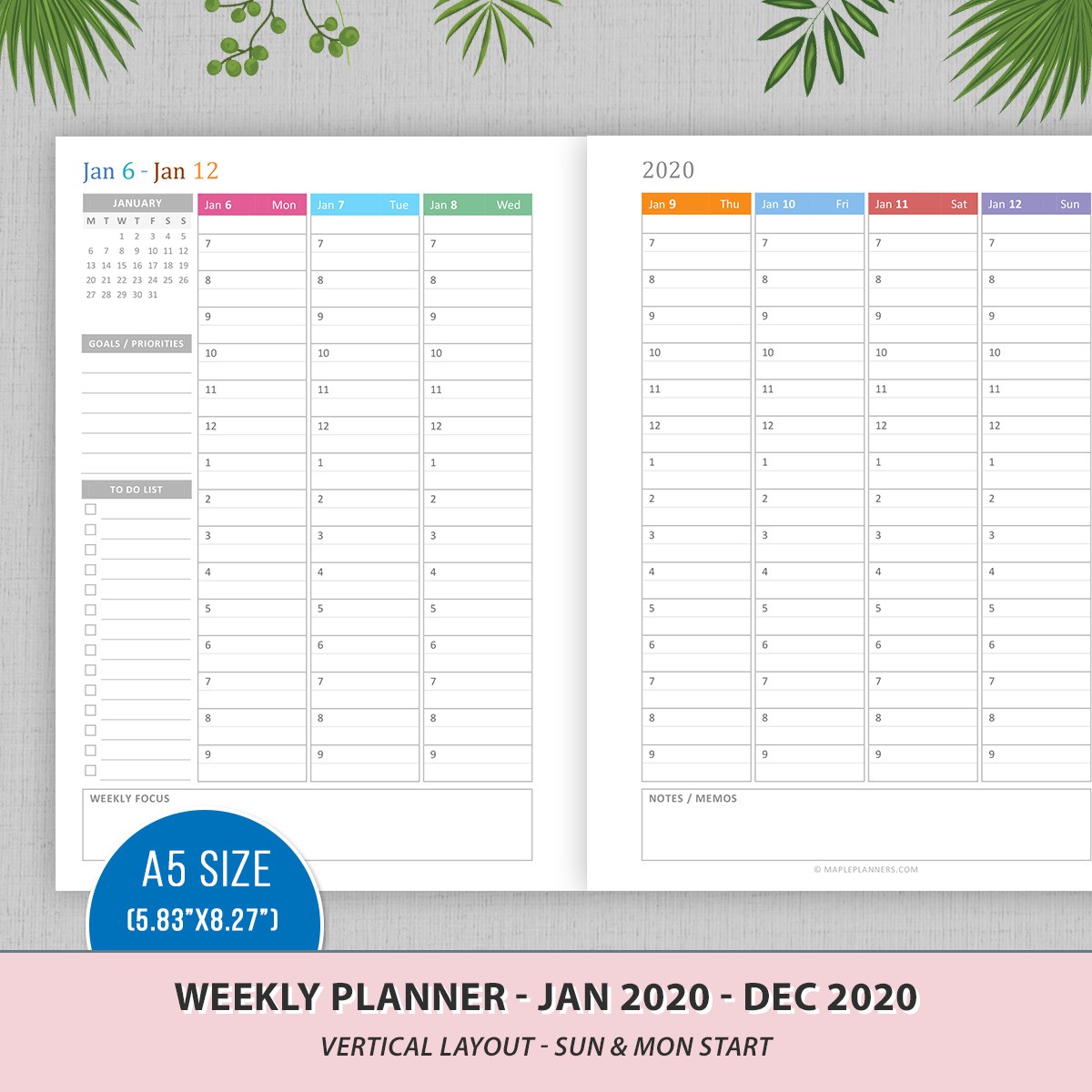 These vertical weekly planner 2020 inserts are vertical layout inserts with time slots from 7am – 9pm. If you're detail oriented person, you'll love to write in these time slots. This package includes both Sunday and Monday Start as well.
And in case, you're the kind of person who likes to match everything, here's a cute Monthly Planner 2020, month on 2 pages.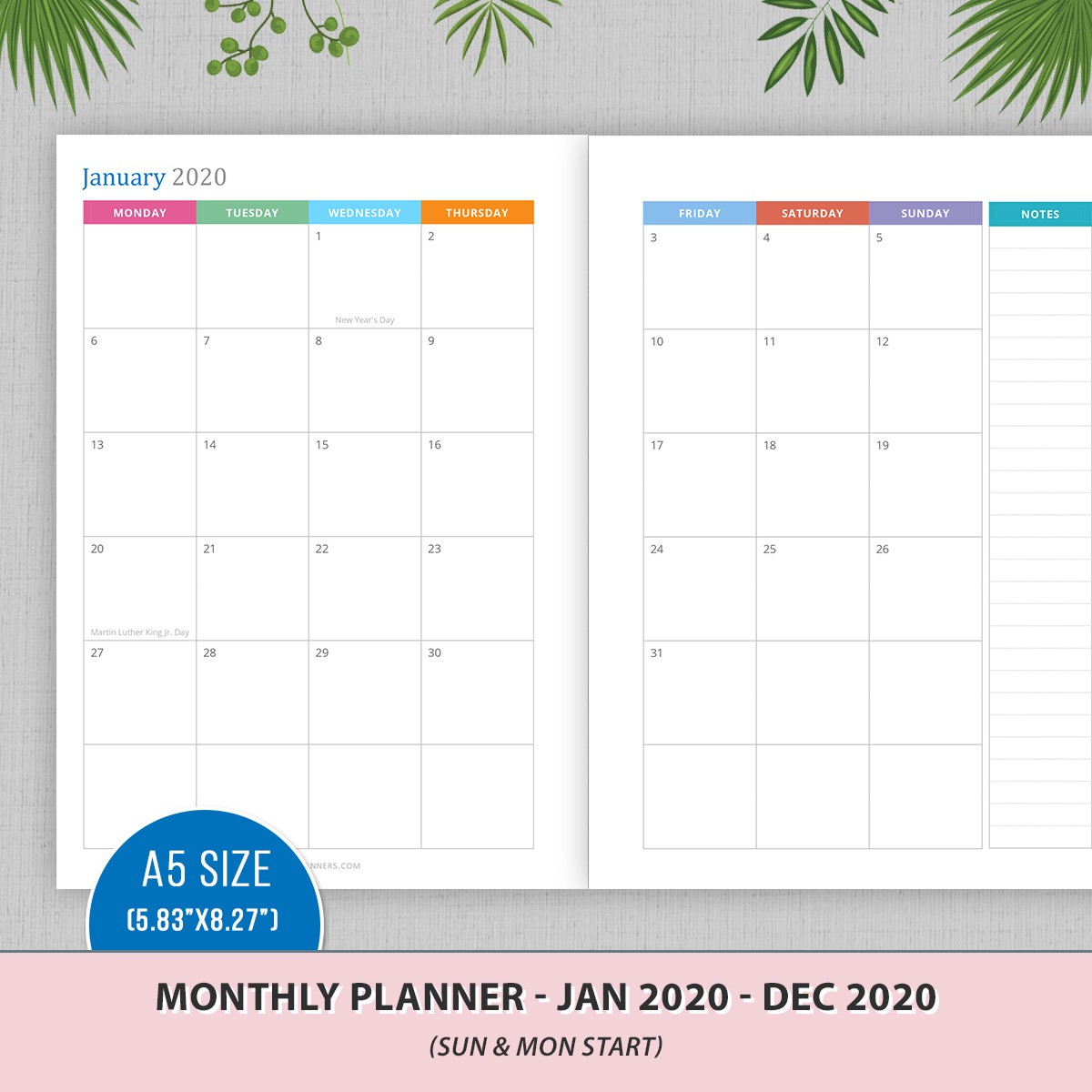 This A5 monthly calendar comes dated with month on 2 pages. This package includes both Sunday and Monday Start as well.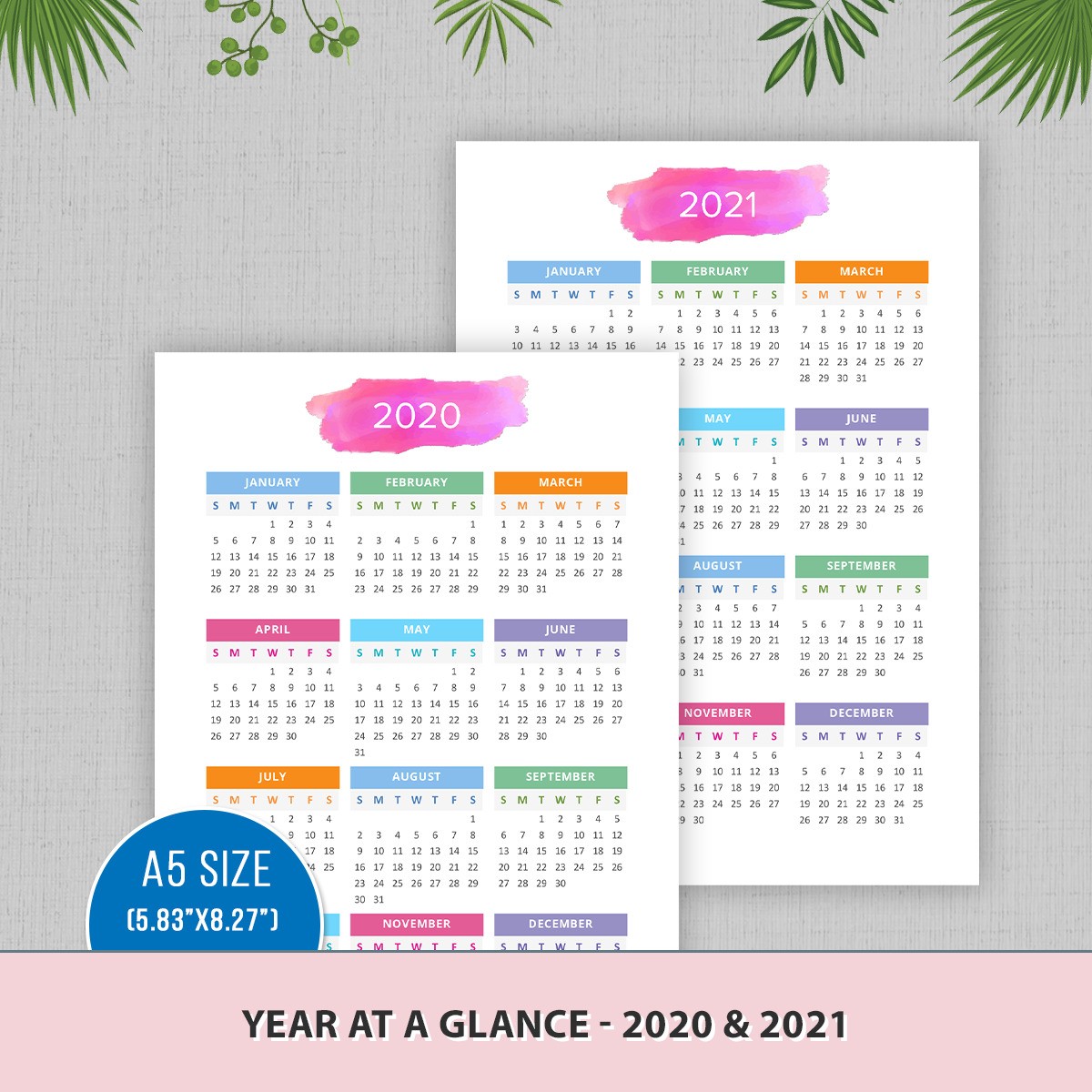 Year at a Glance 2020 & 2021 includes yearly calendars 2020 and 2021. Organize your events and appointments in one place with these yearly calendars.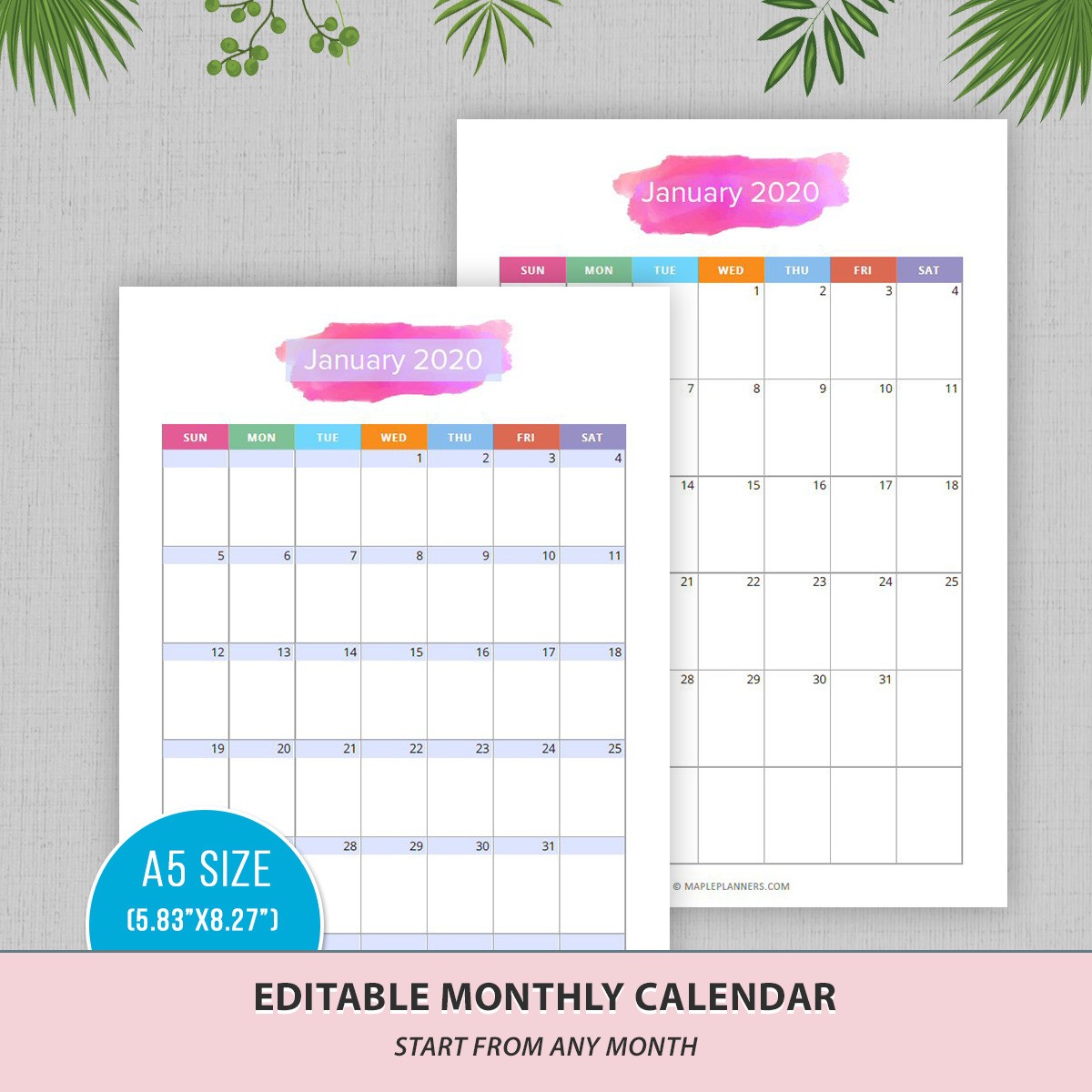 Want to have the freedom of starting your planner from any month of the year?
This editable monthly calendar is just perfect if you do. Blue highlighted fields are editable, so basically you can edit the month, year and dates. Use these calendars month after month, or even year after year.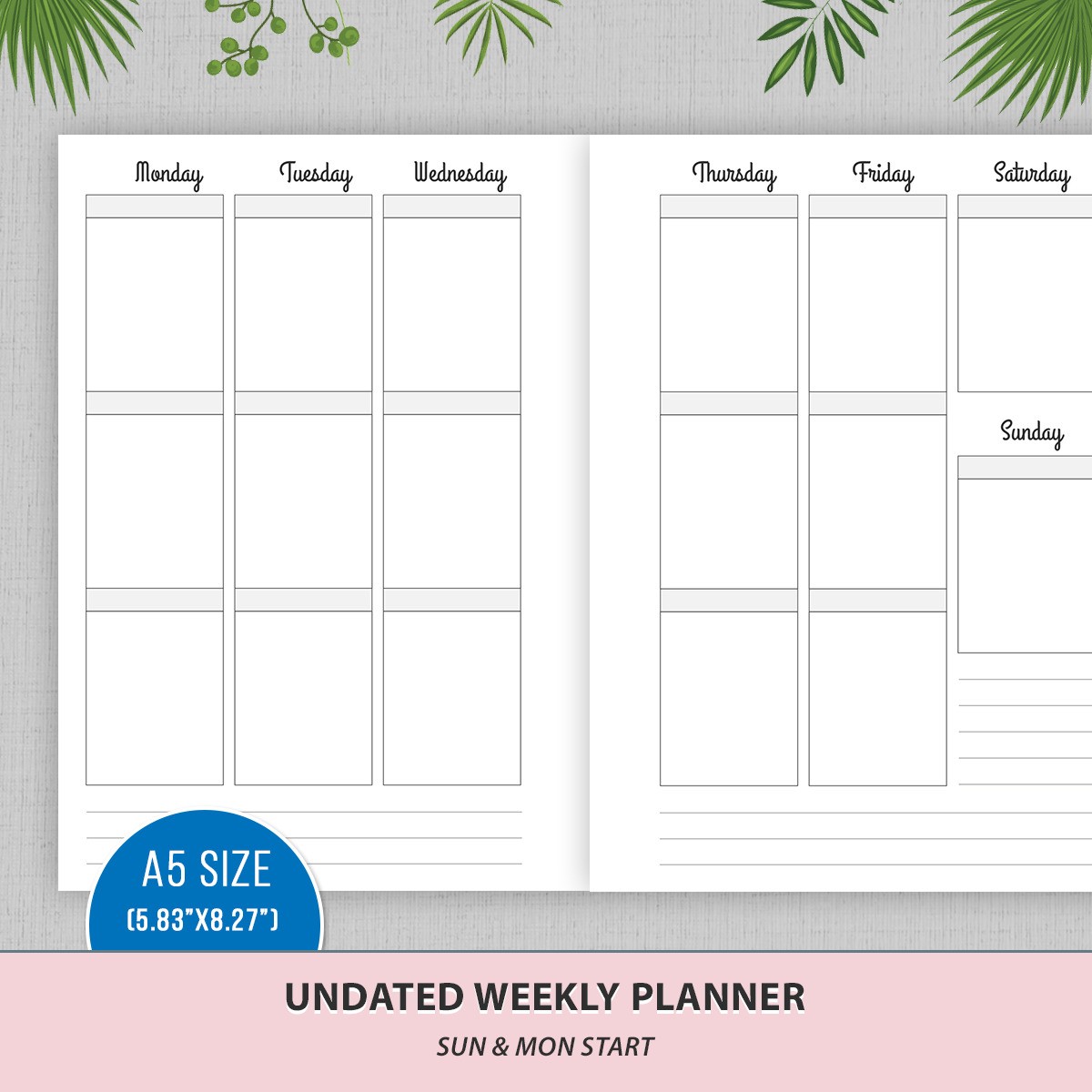 And just in case you are looking for A5 undated weekly version, make sure to check out these box planner printables. This undated vertical weekly planner comes with box sized 1.5×1.9inch. Perfect for Erin Condren stickers. You'll love these planner inserts if you love to decorate your planners.
Looking for printing instructions?
Check these out:
I'd love to get your feedback on this Weekly Planner 2020 inserts. I hope you are able to use it for the rest of this year.