How to Play Baby Due Date Prediction Baby Shower Game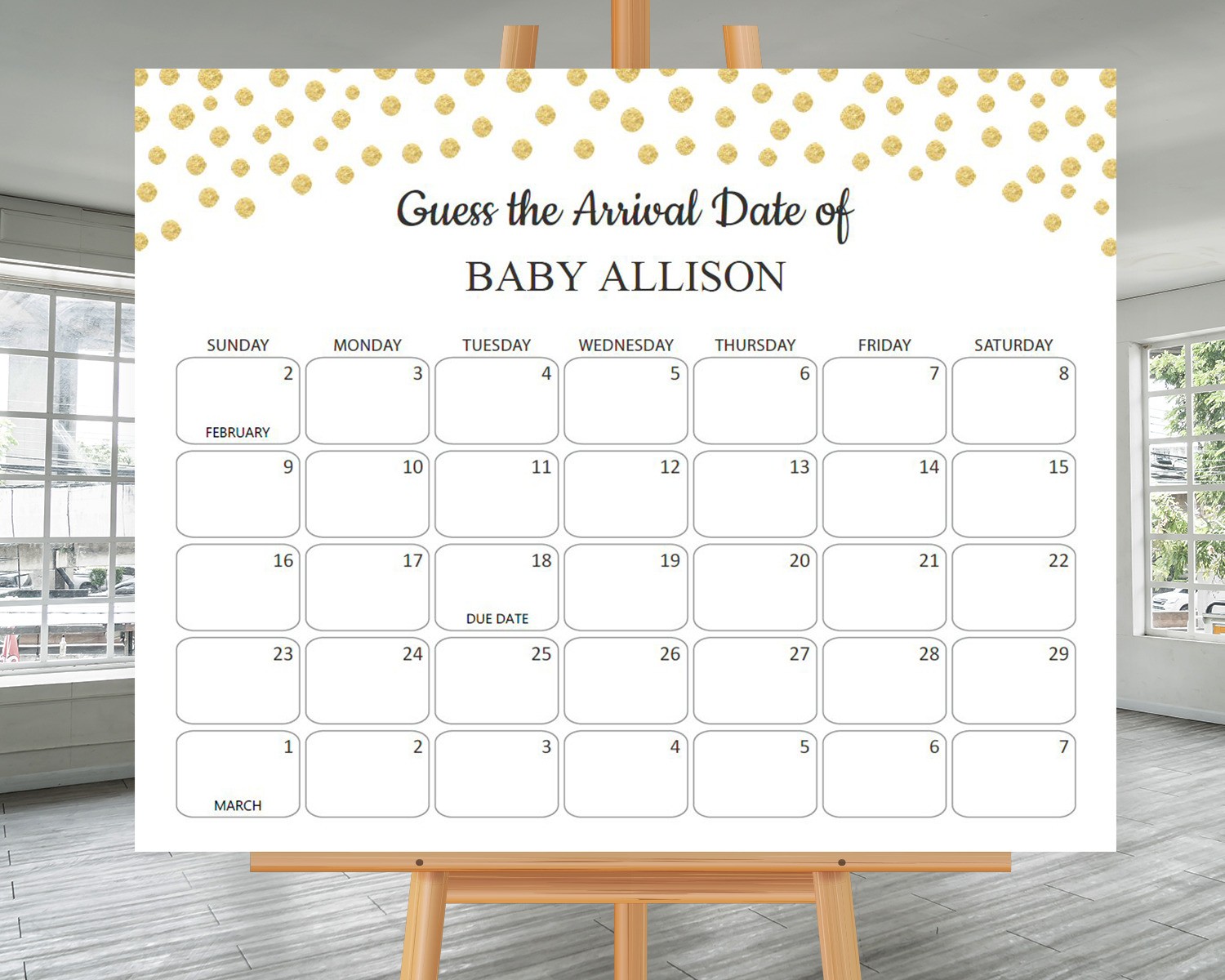 This fun Guess the Baby Due Date Game is a great way to kick off your baby shower party. Keep your guests guessing until the baby is born. This one can be a fun office baby shower party as well.
Related: A Complete Guide to Baby Shower Games (how to play)
Here's what you need and how to play this game
What you will need:
A Pen, pencil or marker
Download Due Date Prediction Calendar
How to Play Guess the Due Date:
Place the baby due date calendar on the table or hang on the wall.
Have the guests write their names on the date they predict baby's arrival.
If you have a tie, have them guess the time and weight of the baby.
You can give a small gift to the person who guessed the due date right, after the baby is born.
You and your guests are sure to have endless laughs long after the baby shower is over. This memorable keepsake also makes a perfect addition to scrapbook album.
Here are some more fun baby shower games that are sure to make your event more entertaining and cheerful.
Pass the Prize
Baby Bingo Prefilled
Baby Bingo Blank
Alphabet Baby Item