B6 TN Inserts – Weekly Meal Plan
Download free printable B6 TN Inserts – Weekly Meal Plan. For more similar Meal Planner templates, browse our free printable library. Simply download and print them at home or office.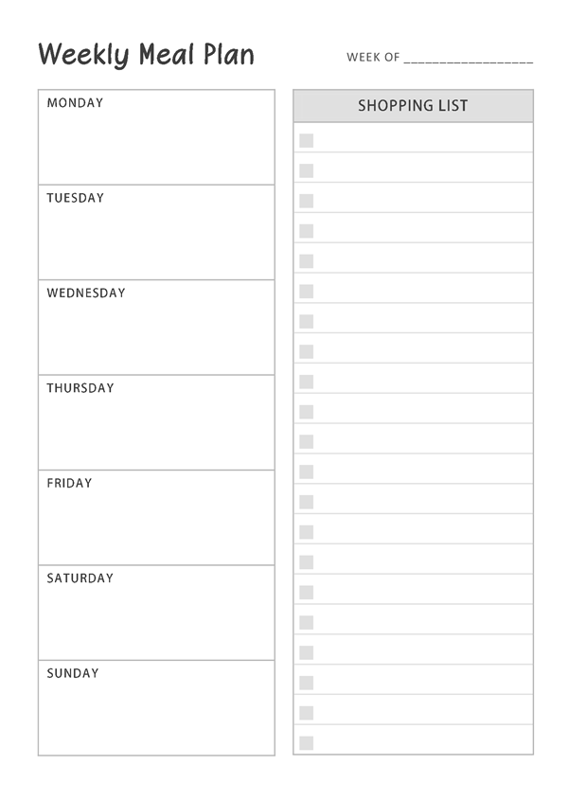 Scroll down for print and download options
Free Printable Weekly Meal Planner to plan your weekly meal plans with these b6 tn inserts weekly meal plan inserts. Write your weekly menu and keep track of your shopping list.
Write down the menu for each of the week for seven days of the week. Right hand side section is for writing down the shopping list for the week.
When you plan your weekly menu ahead of time, you will end up eating healthy, as well as save money on groceries.
These B6 Travelers Notebook or TN Inserts are perfect to add to your B6 TN binder.
B6 TN Inserts – Weekly Meal Plan