B6 TN Pantry Inventory Checklist
Download free printable B6 TN Pantry Inventory Checklist. For more similar Meal Planner templates, browse our free printable library. Simply download and print them at home or office.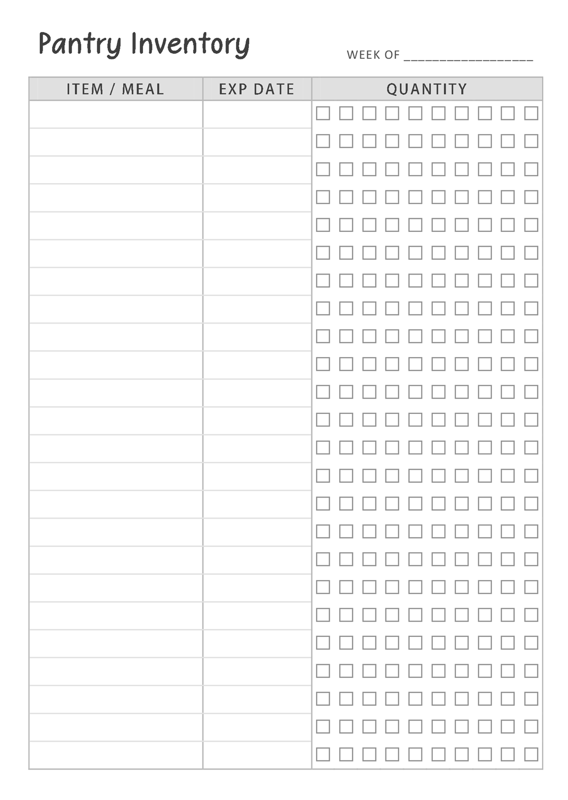 Scroll down for print and download options
The B6 TN Pantry Inventory Checklist Template is an organized, easy-to-use tool that helps you keep track of all your pantry items and ensures you never run out of your essentials.
It includes space to list the item name, expiry date, and quantity. With this checklist, you can easily see what you have and what you need to restock, giving you more control over your pantry and your budget.
This template fits into a traveler's notebook, making it easy to carry with you and access whenever needed. It also has the ability to print on B6 size paper, letter size paper, and A4 size paper with trim marks, giving you the flexibility to choose the type of paper that works best for you.
Want Monthly Planner, Weekly Planner, or Daily Planner in B6 TN Size?
This B6 TN Inserts Planner Printable Bundle is perfect for organizing and planning your everyday life. Make sure to check it out: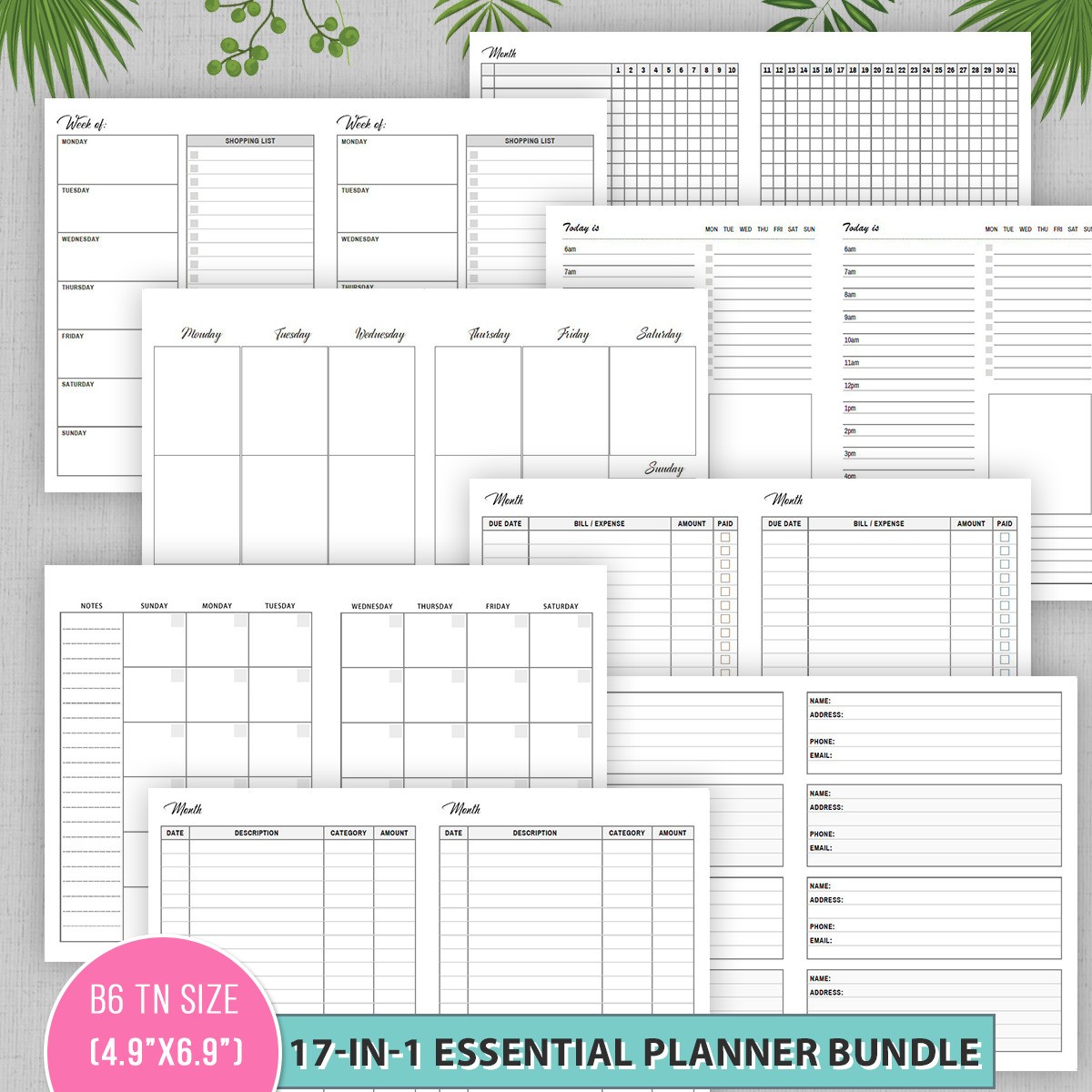 B6 TN Pantry Inventory Checklist