Monthly Calendar 2021 – Horizontal Layout
Download free printable Monthly Calendar 2021 – Horizontal Layout. For more similar Templates templates, browse our free printable library. Simply download and print them at home or office.
Keep track of your goals and stay productive with this Free Printable Monthly Calendar 2021.
This monthly calendar from January 2021 - December 2021 is horizontal layout with month on one page.
If you happen to download this monthly planner 2021, please do not forget to tag #mapleplanners on Instagram, and follow us @mapleplanners
Download this Free Monthly Planner printable 2021, horizontal layout. This package includes letter size (8.5x11 inch) monthly calendars.
Want Monthly Calendar 2021 on two pages? Make sure to check out this listing:
Lined and Dated Monthly Calendar 2021 with major US Holidays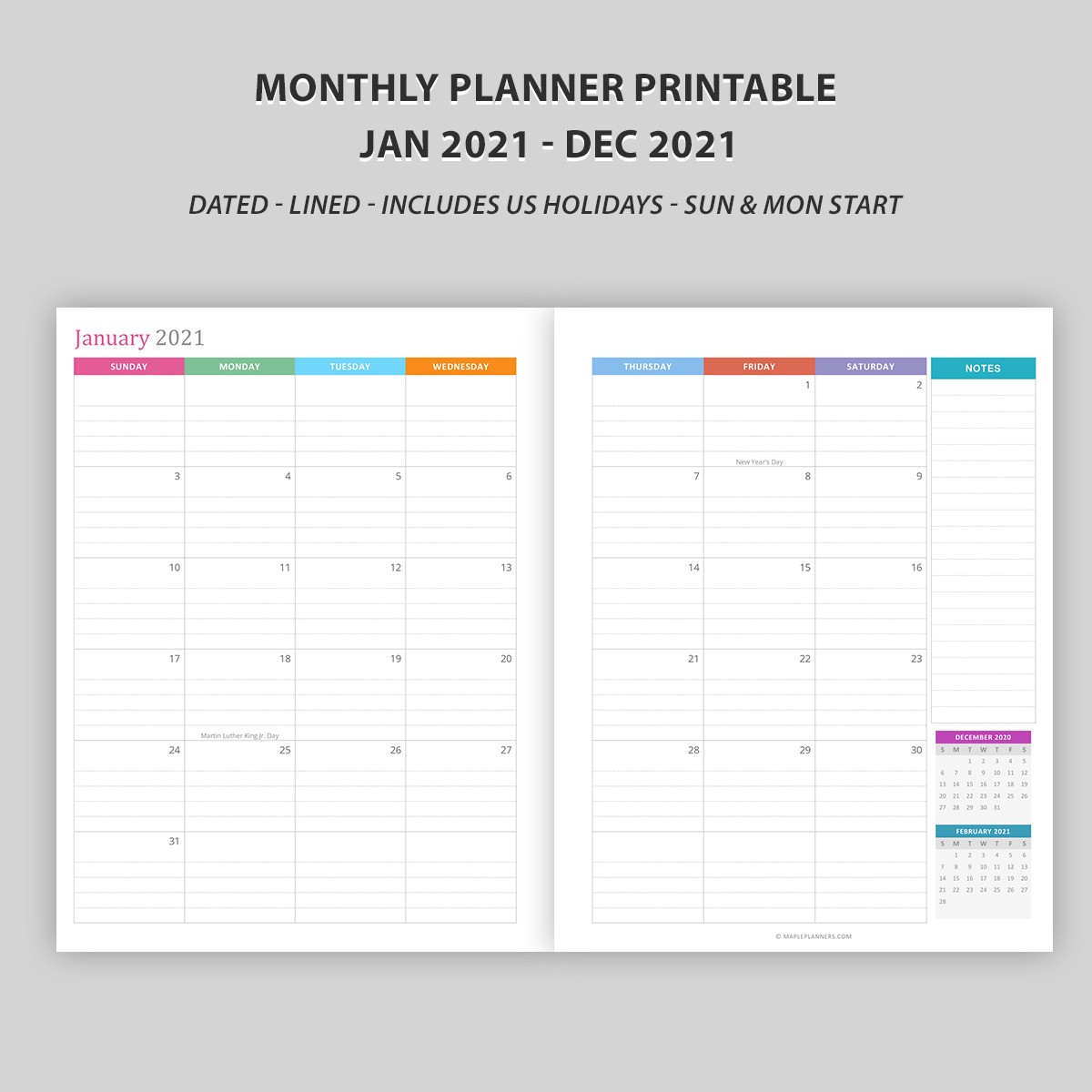 To download more free printables, check out our printable library.
Please note that all the freebies are for personal use only and should not be distributed by any means. You cannot sell the product itself or the printouts.

Please feel free to link back to this page when sharing on website or blog posts or use the hashtag #mapleplanners when sharing on instagram or other social media sites.
To convert PDF files into JPG or PNG, check this online File Format Converter tool, and for unzipping the compressed zip files, try this online Unzip tool.