Farm Animals Word Search Free Printable
Free Printable Farm Animals Word Search to help your kids learn all about the farm animals as well as learn how to spell their names.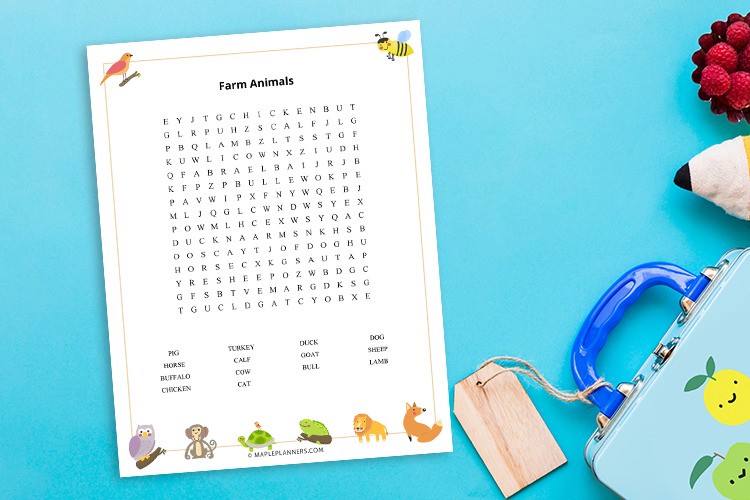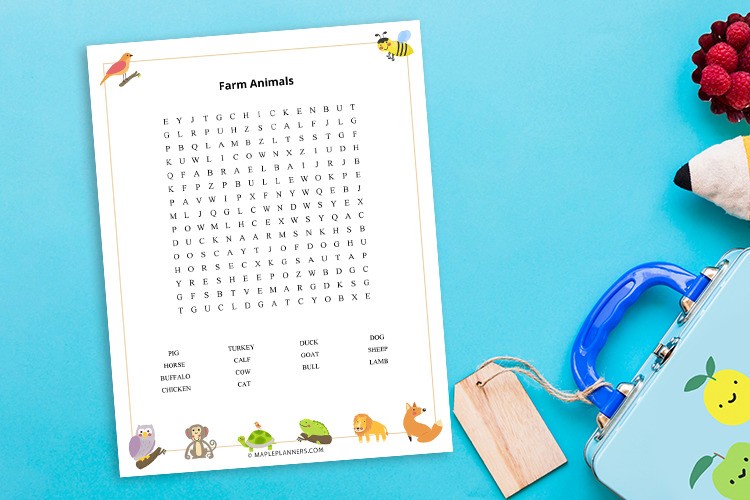 This post contains affiliate links and we will earn commission if you buy the products through those links. For more information, please read our disclosures here
FARM ANIMALS WORD SEARCH
Kids will love doing this word search puzzle associated with farm animals. Not only do they learn more about the animals in the farm, they also learn how to spell the names.
This word search puzzle is perfect for teachers to use in their classroom setting.
If there are field trips planned in a farm or countryside, kids will remember the animal names from these kinds of puzzles.
Kids will have good time searching for the words written at the bottom of the sheet.
Related: Fun Memory Games for Kids
These are also great for the rainy days, kids' birthdays and family gatherings where you need to keep the kids busy while having fun.
Word Search Puzzles kind of games offer a bit of friendly challenge for kids while you get the chance of talking about the topics covered in such games.
In Farm Animals Word Search, you can have the kids find the word associated with certain animal first, and then talk about that animal.
WORD TO SEARCH IN THE PUZZLE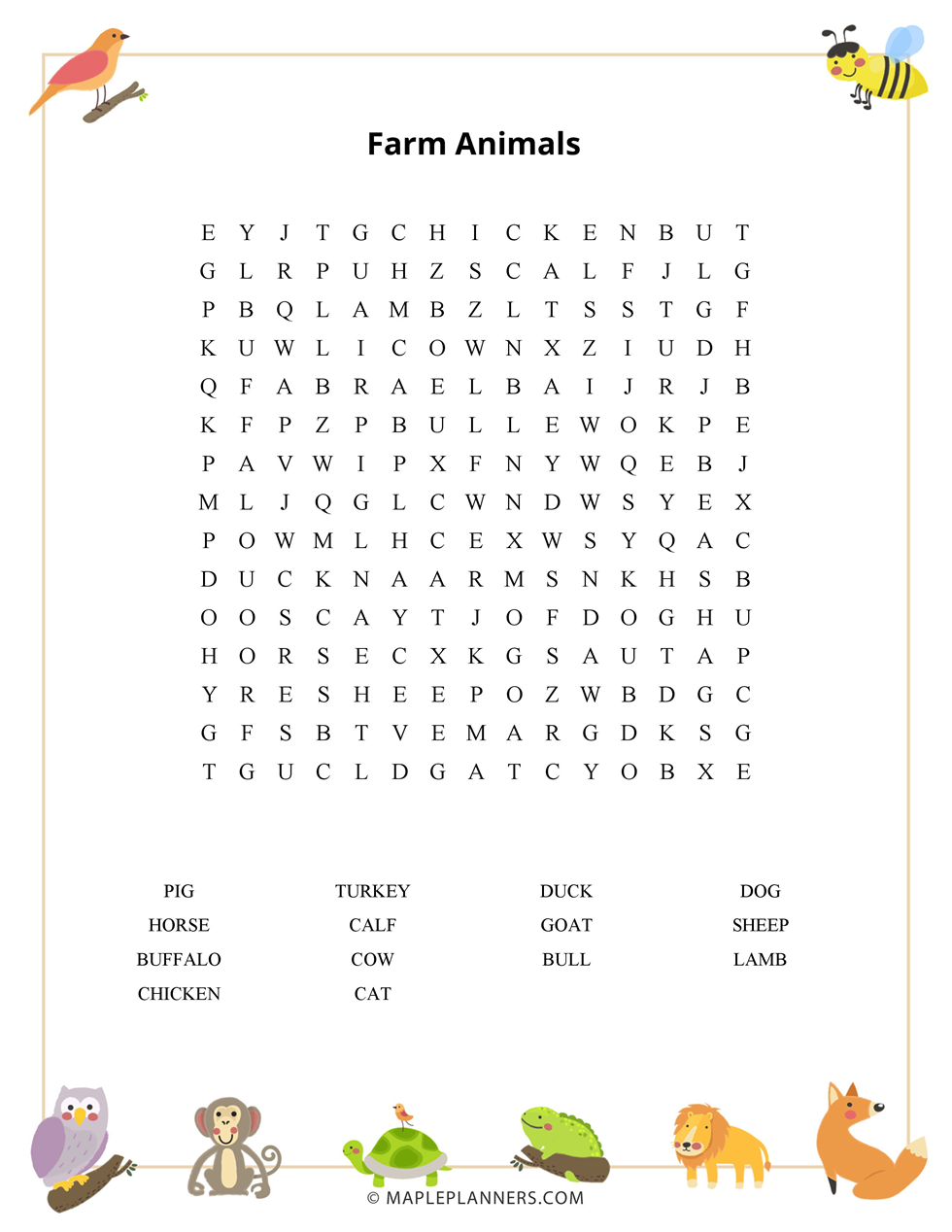 When you download this word search puzzles, kids will have to find words like pig, horse, buffalo, chicken, turkey, cow, cat etc.
Solution is included with this word search puzzle.
Related: Letters Tracing A-Z Worksheets for Kids
You can tell them about these animals, for example, what does the cat say (meow) or what does the cow do (give us milk).
Kids will have fun copying the sounds that animals make or learning what they do, while recognizing how to spell their names.
How to print these free printable games?
Since these are printable pdf files, you will need Adobe Reader to open the files. If you don't already have it installed on your computer, visit Adobe Reader and download the free version.
To start,
Click on Farm Animal Word Search
Download and save on your computer.
Using Adobe Reader, open the pdf files.
Print on letter size paper.
These sheets can be used as is, or you can laminate them for durability.
If you decide to laminate them, you can use these over and over. Kids can use dry eraser or washable markers that can be erased once done.
Want more Word Search Puzzles?
If you want more variety of word search games or different themes, click on these games and find the ones that you like.