Weekly Monthly Planner 2019: The Ultimate Planner
If you are looking to be more planned and prepared for the weeks and months ahead of time, you need a system to get your life organized. It's easy to forget doctor's appointments, children's sports practices or important meetings. What if, you could write everything down in a more organized way, you might feel more relaxed and prepared.
Enter this Weekly Monthly Planner 2019, where you can plan your weeks and months ahead of time.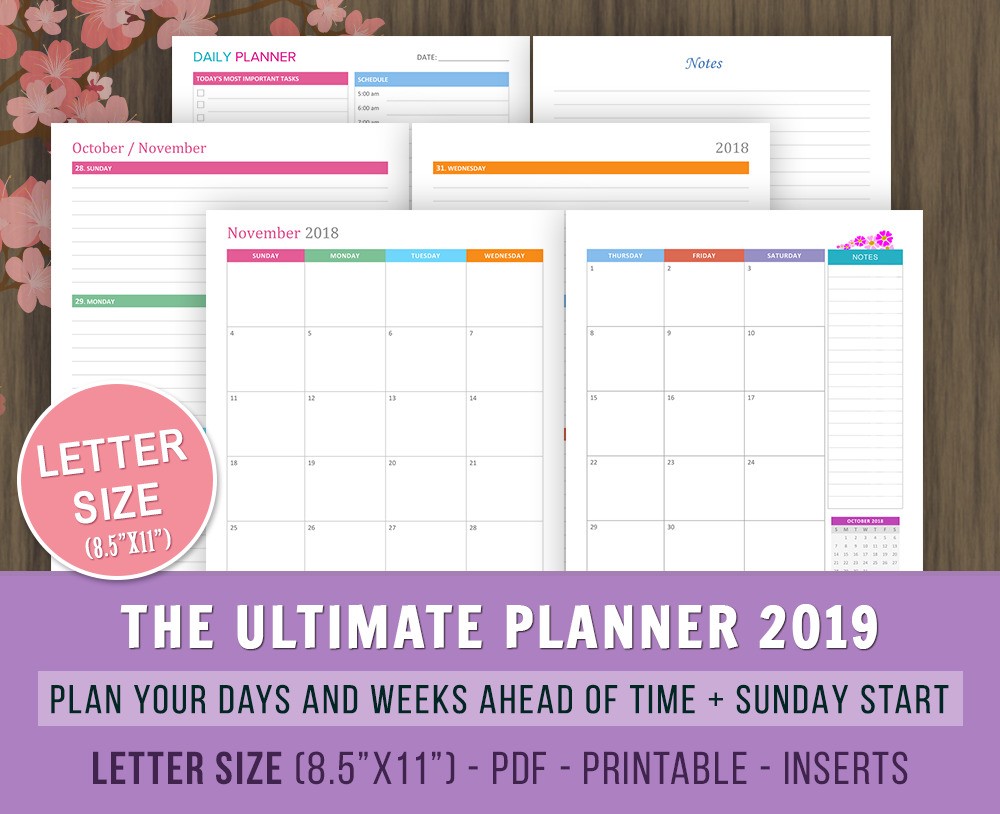 It's important to take control of your life and and start planning things at least 6 months ahead of time. That way, you will know which part of your life you need to stay more focused on and what other things can wait!
How to stay organized and plan ahead?
Stay organized this year, and plan your activities in the weekly and monthly calendars.
Daily Planner is great for writing down activity for each day or even each hour. Plan your week ahead of time with roomy daily and weekly planner. Write down your goals for the week in the sidebar space.
With this Weekly and Monthly Planner 2019 you do not have to forget important dates anymore. Anniversaries and birthdays can be written down conveniently in this planner. You can write down the activities and events for that week, like things to buy, people to call, carpooling and ride sharing duties etc.
This planner comes with Monthly Planner, Weekly Planner, Daily Planner and Notes section. Each month and week is divided with monthly dividers.
Notes section is perfect for jotting down the general things you need to keep track of, or that don't fit in any of the other categories. I love that each month has been separated by monthly tab dividers. It makes it so easy to refer to any month.
Do you think you will be able to better organize your life with this Weekly Monthly 2019 Planner?
Download Weekly Monthly 2019 Planner Binder Inserts
If you find this weekly and monthly planner 2019 to be useful, feel free to checkout my Budget Binder 2019 where you can track your finances for 2019 and save more money with better organization of your time and money.
This post may contain affiliate links. For more information, please read my disclosure
here
.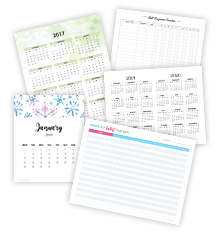 Join our mailing list to get access to huge library of freebies and exclusive deals on planner printables!