Free Printable Christmas Bookmarks
Make your own Free Printable Christmas Bookmarks this holiday season. Kids will love doing this fun activity during the Christmas break.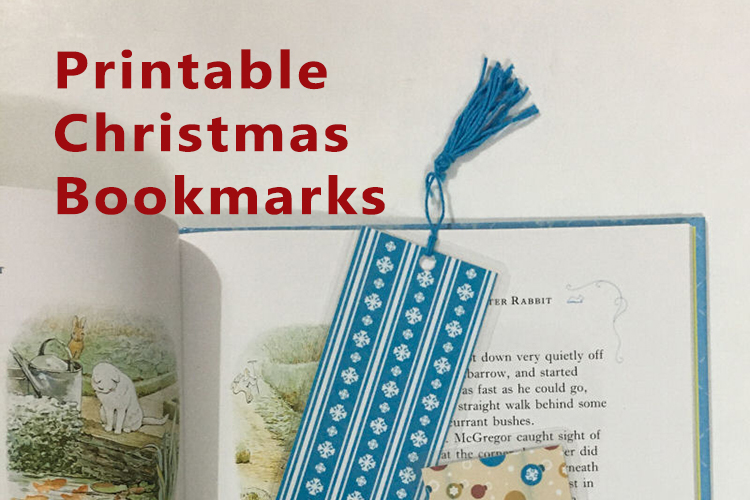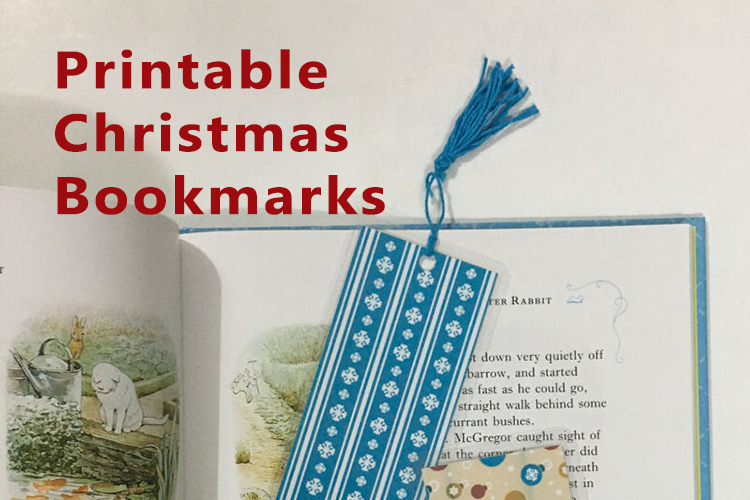 This post contains affiliate links and we will earn commission if you buy the products through those links. For more information, please read our disclosures here
These fun, festive, functional bookmarks will help you keep your place in your favorite holiday read. They make excellent gift tag ideas too. Download free Christmas-themed bookmarks at the bottom of the blog post.
Christmas is coming! And with it, all the fun of gift-giving, family gatherings, and winter fun. This year, add a little extra fun to your Christmas celebrations with some printable bookmarks! Make your own bookmarks easily with these templates, and get ready for some extra special holiday celebrations!
Free Printable Christmas bookmarks
One of the great things about Christmas time is giving and receiving gifts. While some people prefer to give store-bought items, others enjoy putting a personal touch on their presents.
Why not try creating your own Christmas bookmarks if you love making gifts? It is a fun way to show someone you care.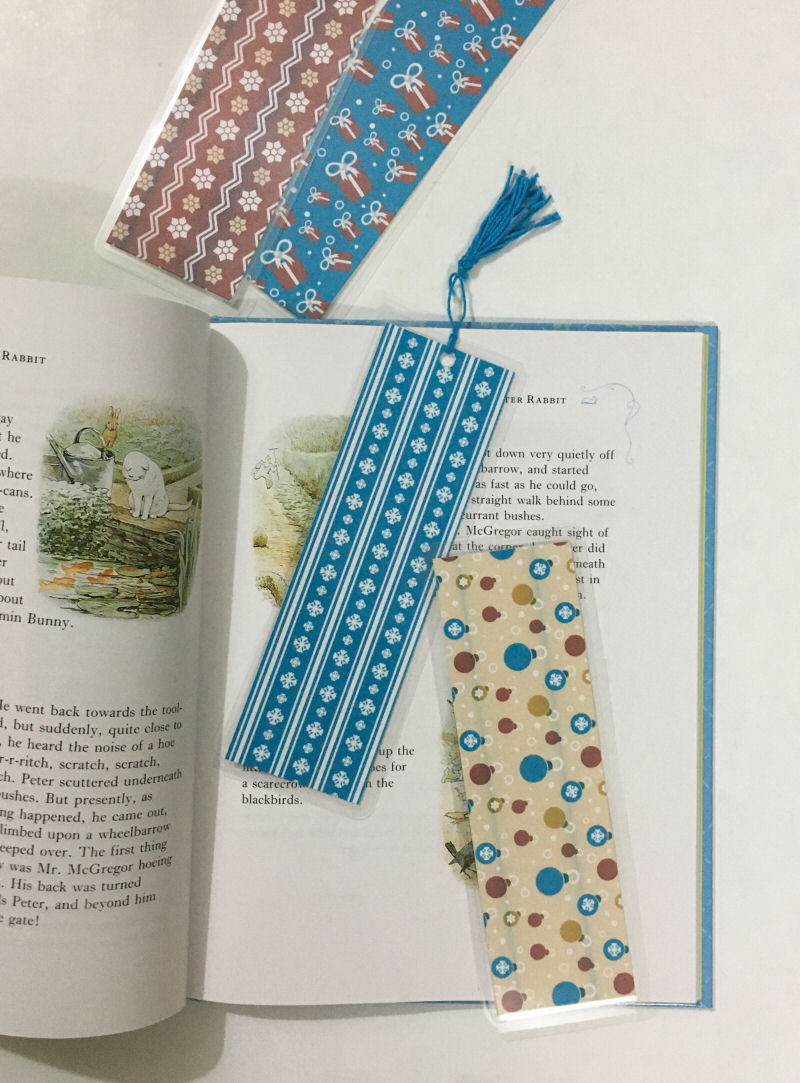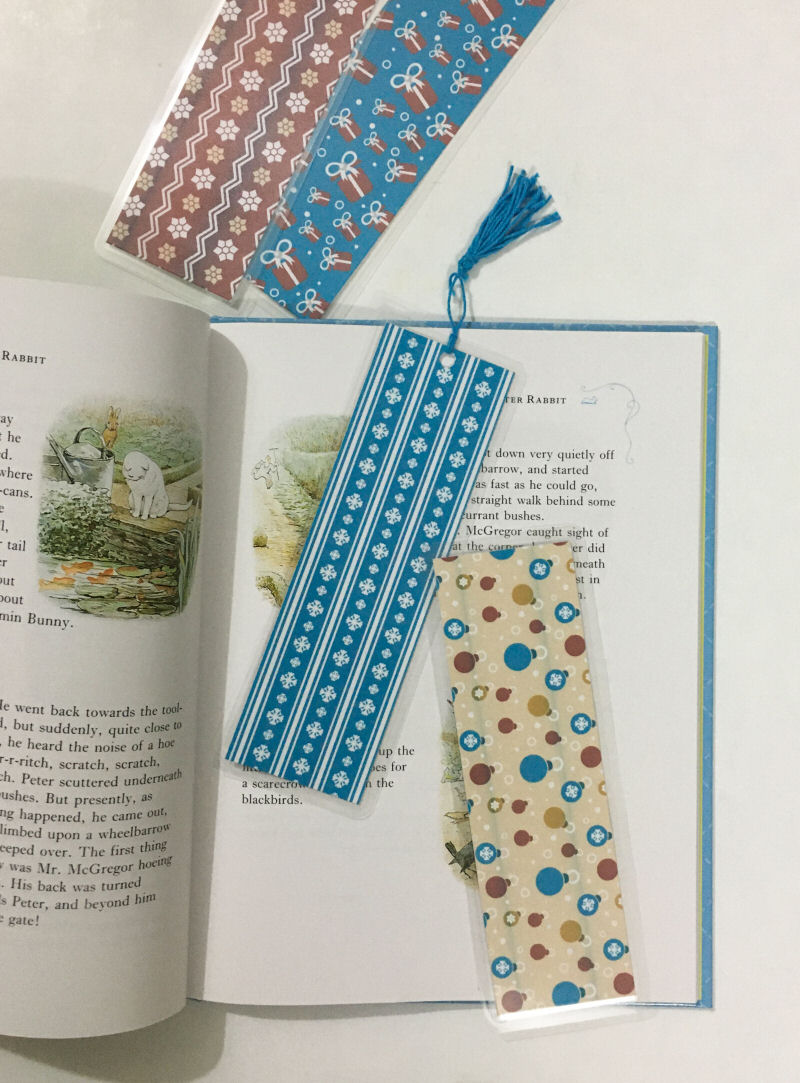 Such a thoughtful gift goes a long way and can be used year after year.
These printable Christmas bookmarks come in a variety of styles and colors. There are four bookmarks per page, and each has a different style.
Use the ones with ornaments and gifts to give out this holiday season. Simply print one of the templates, and let your creativity take over.
How to make these fun bookmarks?
The Christmas season is the time for giving, and homemade gifts are always cherished. One easy and thoughtful Christmas gift idea is to make your own bookmarks. These are easy to make at home.
Here are the supplies you will need:
Printable Christmas bookmarks;
HP Officejet Printer;
Paper Cutter (for precision cutting);
White Card Stock Paper;
Thermal Laminator;
Laminating Pouches;
Hole Punch;
Bookmark Tassels (optional)
Directions:
Download and print free printable Christmas Bookmarks. For best results, print the whole sheet on thick card stock paper.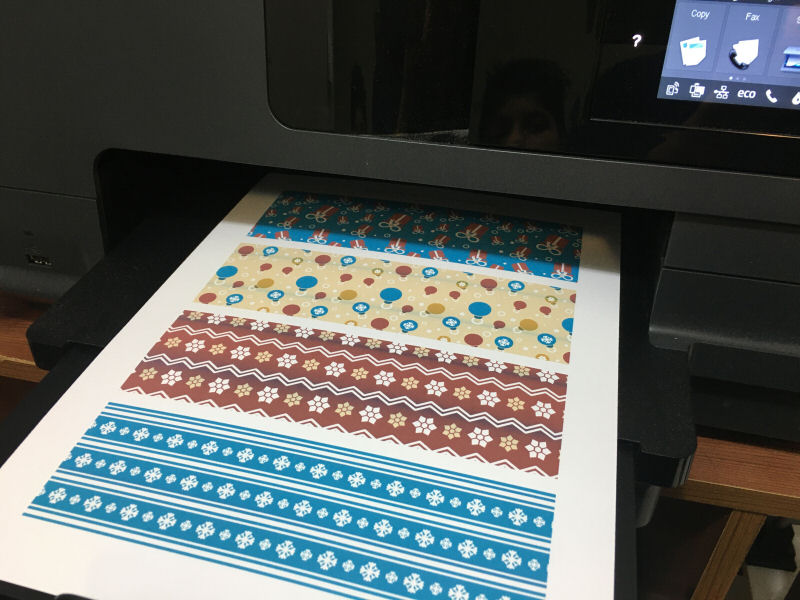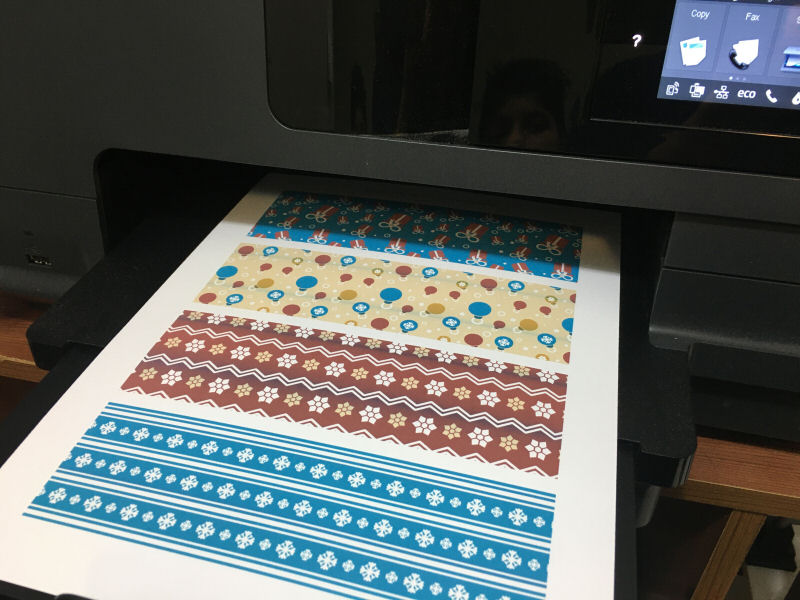 Cut out the printable bookmarks using a paper cutter.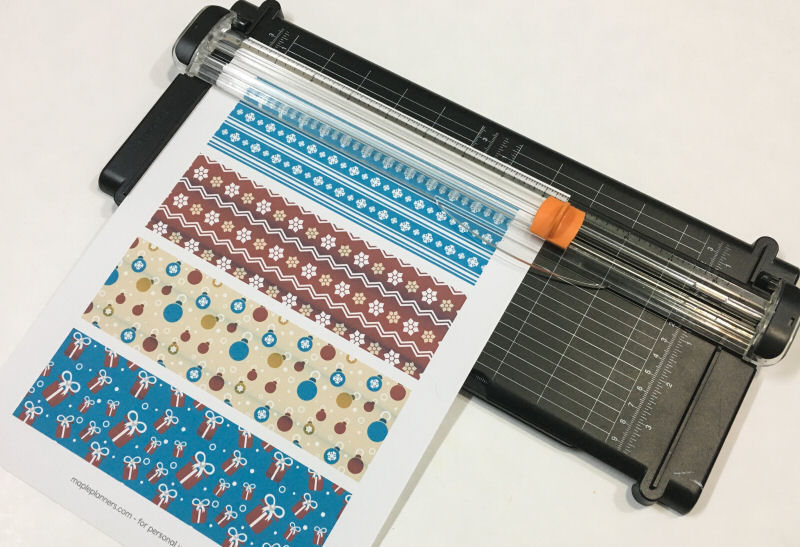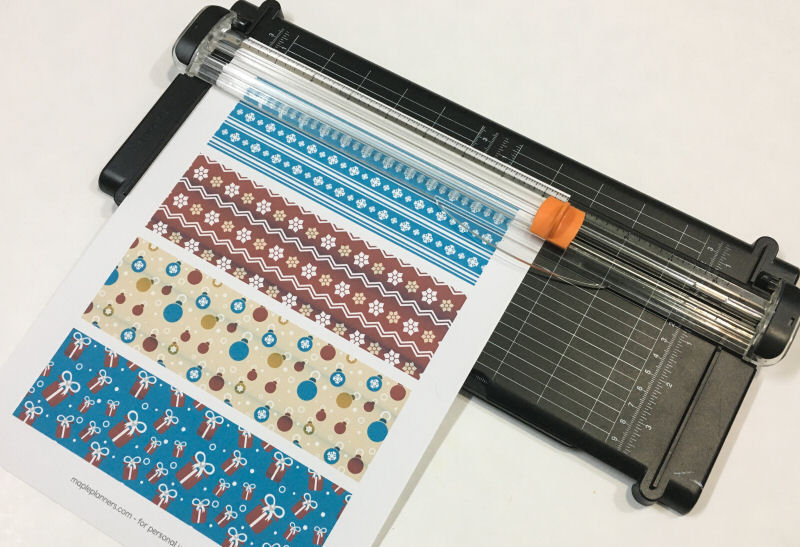 Place them on and spread the printable bookmarks within layers of laminating pouch.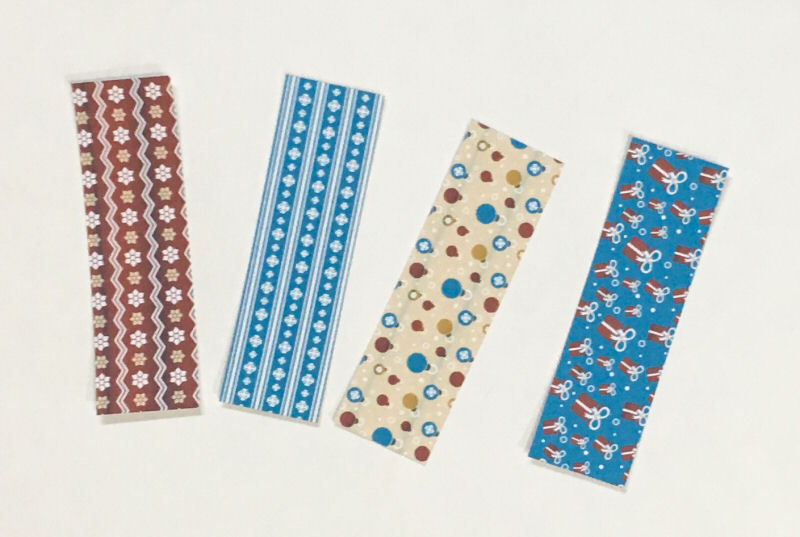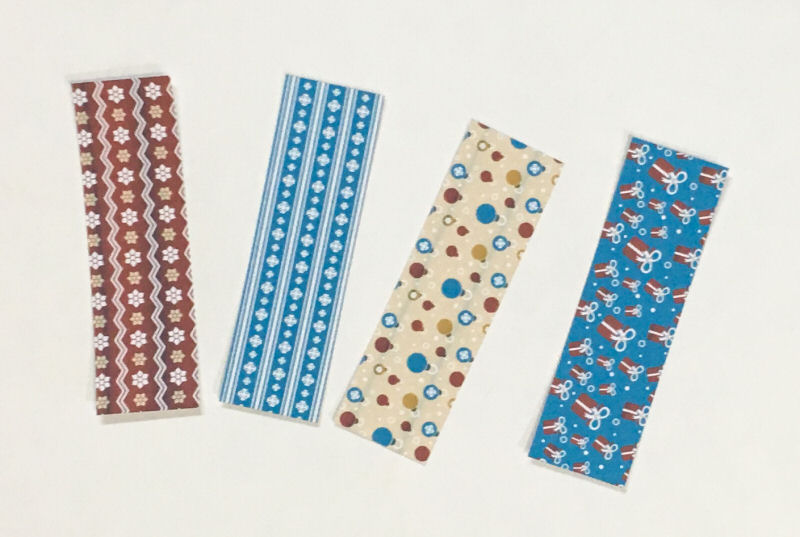 Turn on the thermal laminator. When the "Ready" light turns blue, slide the laminating pouch through the thermal laminator.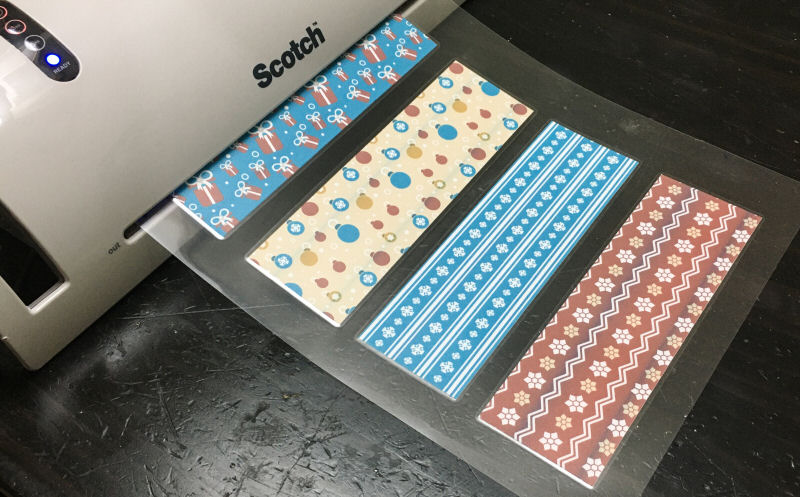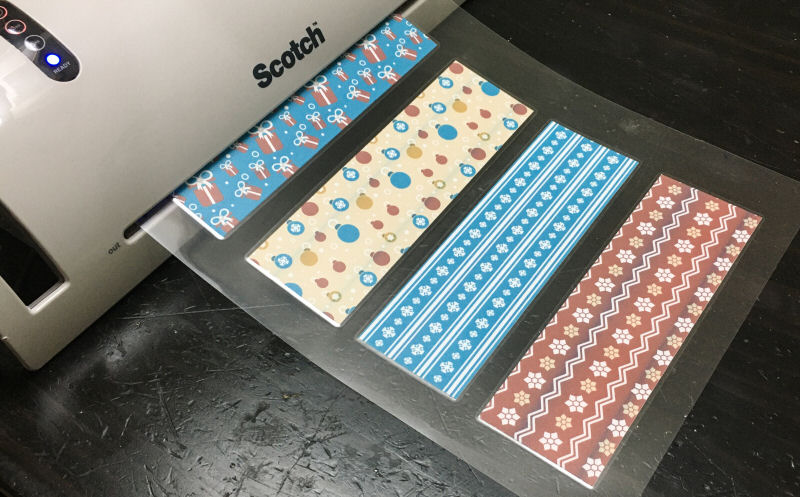 Using the scissors, cut out the laminated bookmarks.
Punch a hole on one side of the bookmark, attach a tassel, or leave the bookmark as is.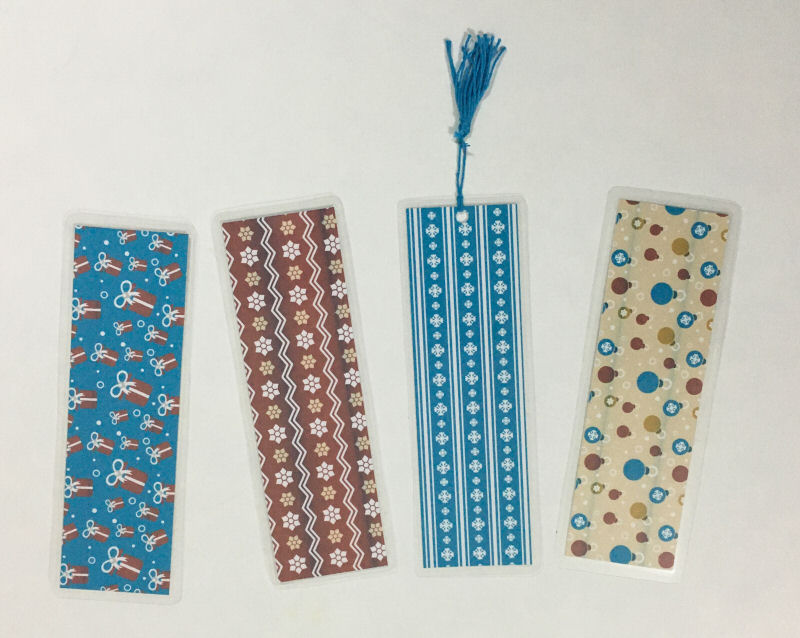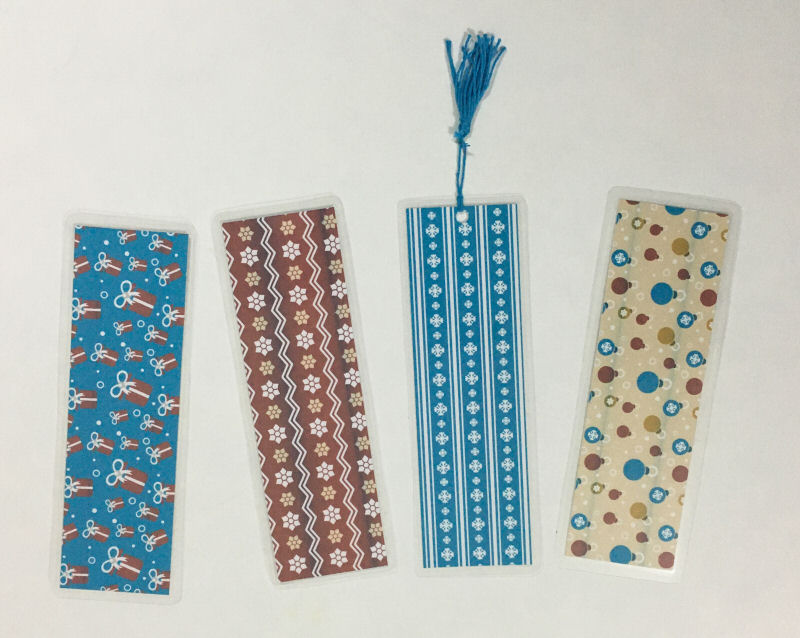 Bookmark crafts are also great for kids of all ages to make, as they are relatively simple and can be very creative. Christmas day is the perfect time to give your loved ones a bookmark that you made yourself.
Where can you use the DIY Christmas Bookmarks?
The homemade Christmas bookmarks are a great stocking stuffer for the bookworm in your life. Give these out as party favors, in the classroom, or in a book club.
Know any young readers?
Gift them their favorite book paired with these bookmarks. Kids can hand these over in their classrooms.
Use these adorable bookmarks to decorate Christmas gifts, trees, or cards. You can use them anytime throughout the holiday season.
Add a little extra cheer to your reading this holiday season, or make a gift idea with these free printable bookmarks.
Children's Bookmarks to Color
For many, one of the favorite things to do during Christmas is to curl up with a good book. Take your child's love for books to another level by having them make their own bookmarks.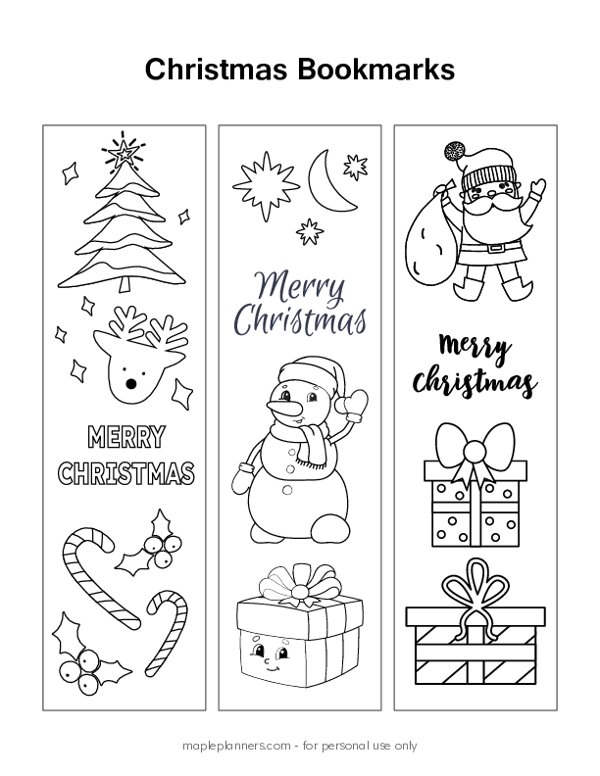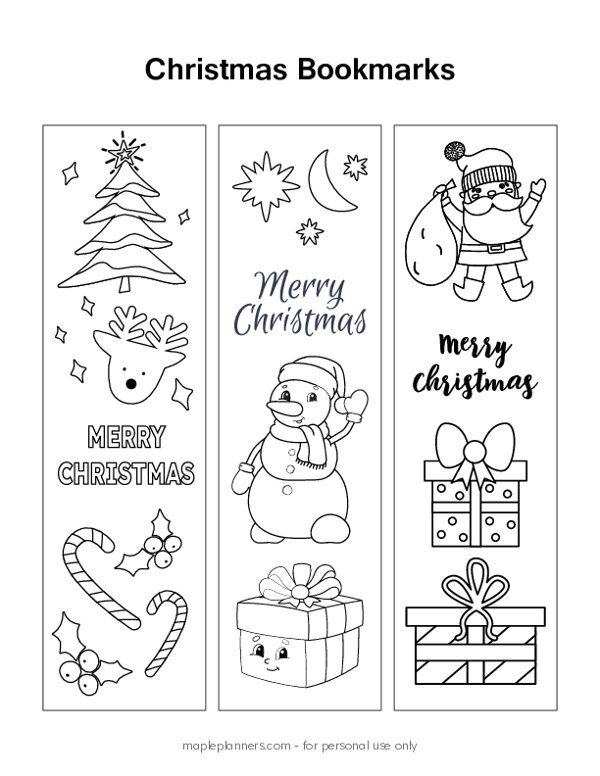 This is a great way to let kids be creative while also getting them into the Christmas spirit.
Simply have them color in their favorite Christmas images, like Santa Claus, Candy Cane, or the gingerbread man.
Once they're done, cut out the different bookmarks and glue them onto some stiff paper.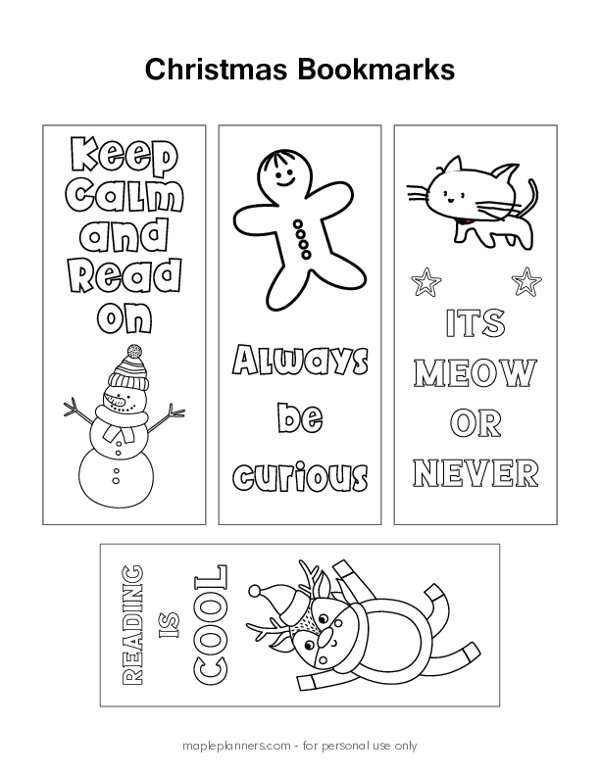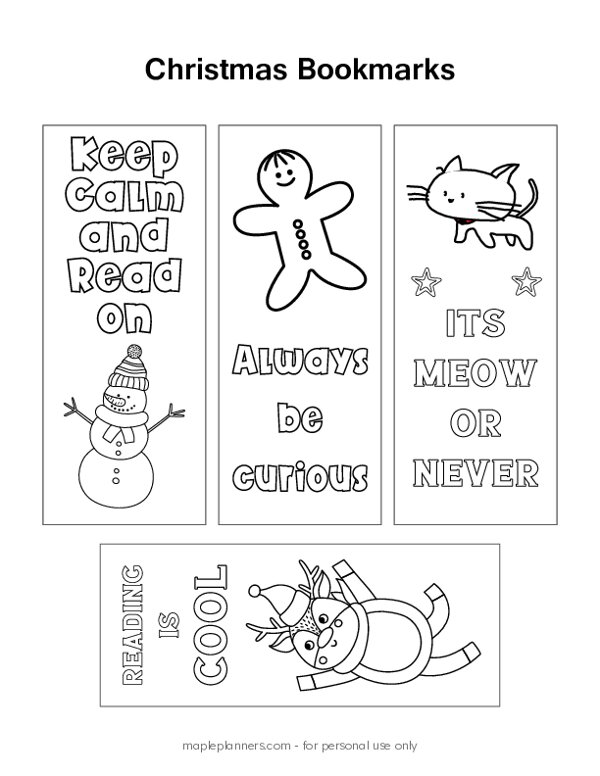 All you have to do is download these coloring pages and print them. Kids will have so much fun coloring these printable Christmas coloring bookmarks.
Download Christmas Bookmarks Printable
Add a little extra cheer to your reading this holiday season or make a gift idea with these free printable bookmarks.