Printable Letter to Santa Templates
These free printable letter to Santa templates are perfect for little ones to write their wish list this festival season. They will have fun filling these out and mailing them to Santa.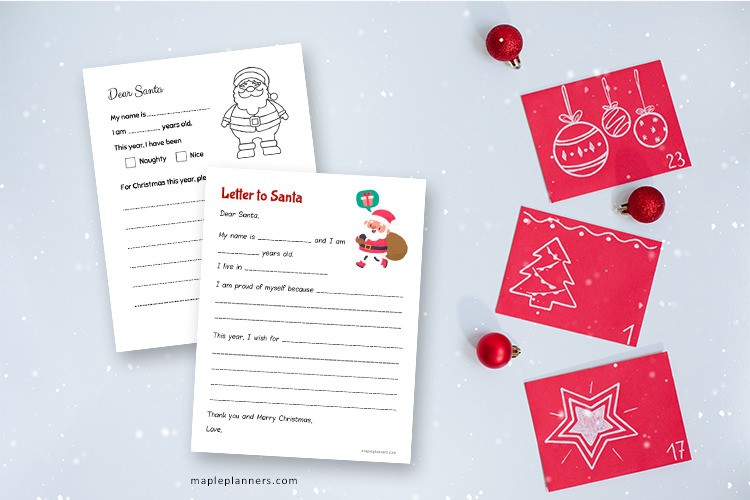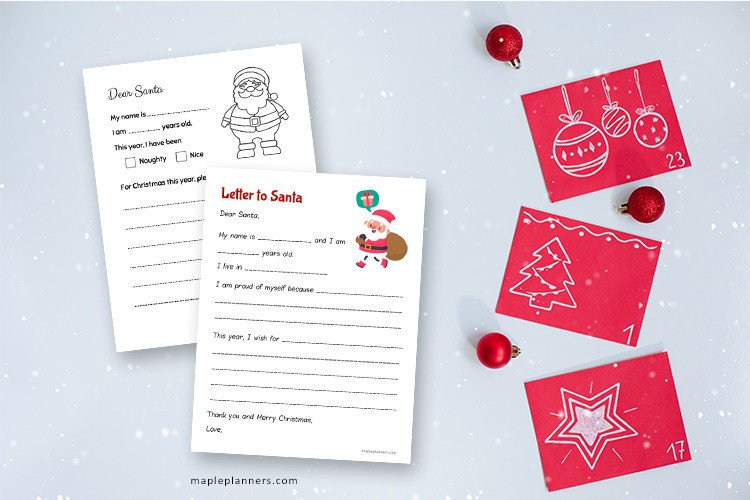 This post contains affiliate links and we will earn commission if you buy the products through those links. For more information, please read our disclosures here
Christmas is almost here. Little ones look forward to this most popular holiday.
One of the reasons being they receive lots of toys from Santa!
Related: Monthly Calendar Template with 2 Months per Page
Make it even more exciting by having them write letter to Santa. These cute and colorful Dear Santa letters will make for awesome keepsake for years to come!
It's always fun to look back and see what kids wished for, from Santa when they were little.
Letter to Santa Templates
Kids will have a blast if they like writing letters to Santa for Christmas. They will be excited to fill out these templates as they write their wish list and ask Santa for gifts that they want to receive this year.
There are many templates to choose from. From colorful, decorative, cheerful and blank ones to coloring Santa ones.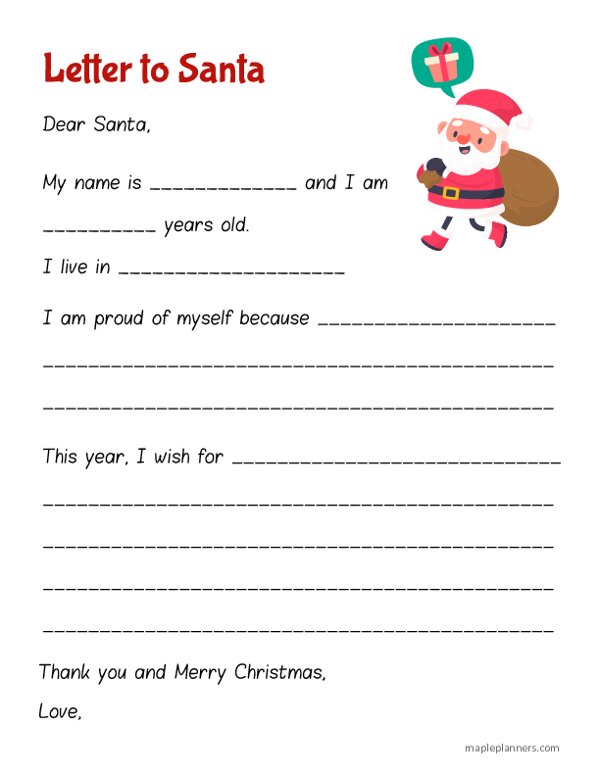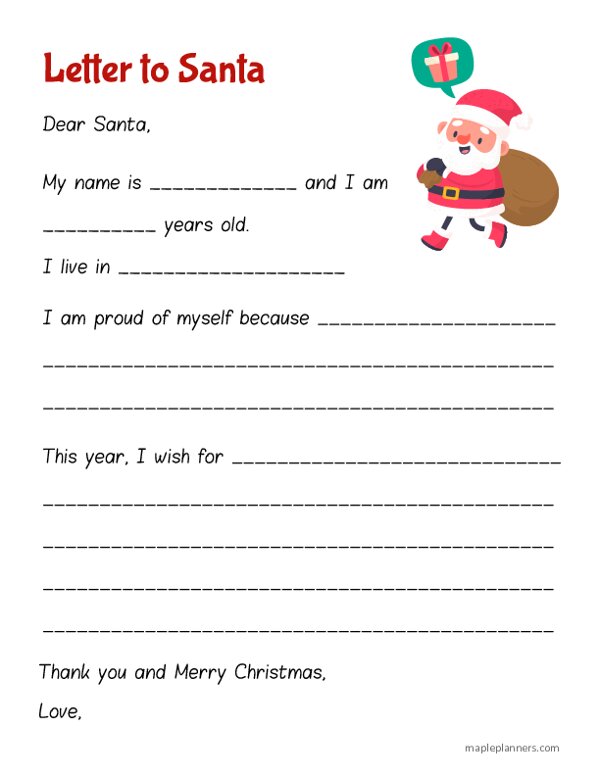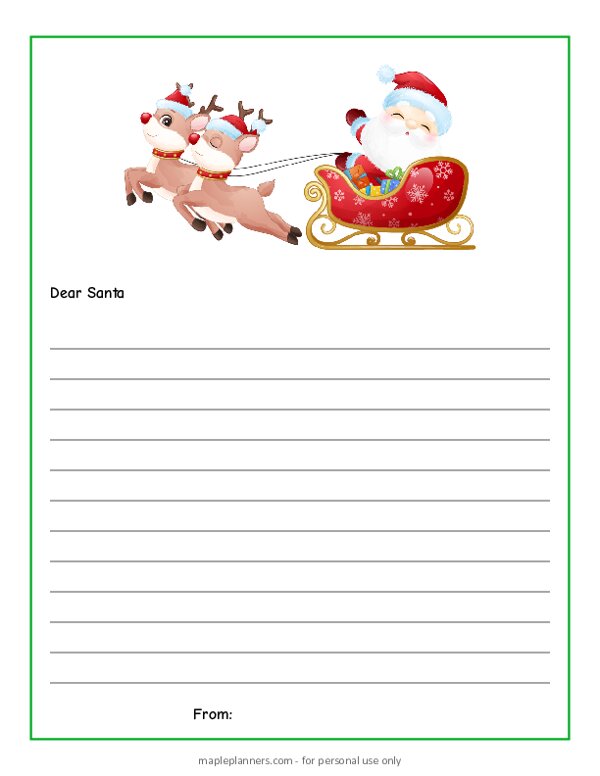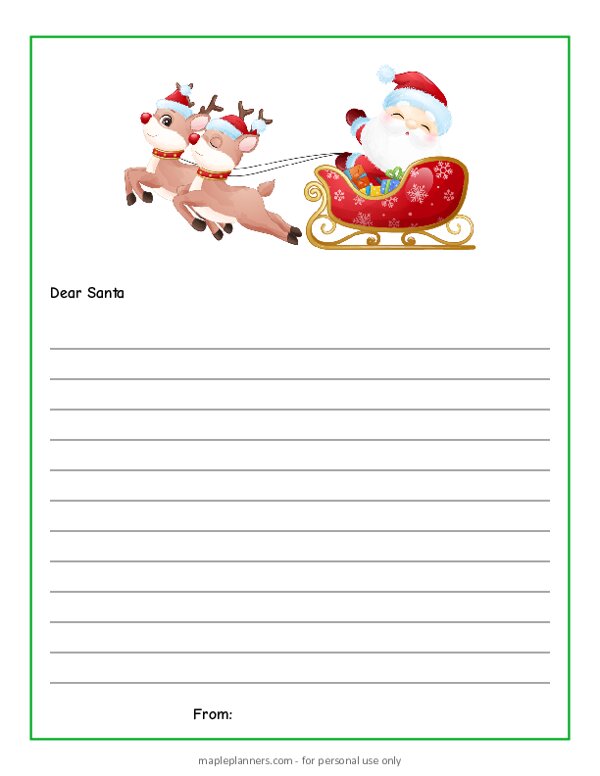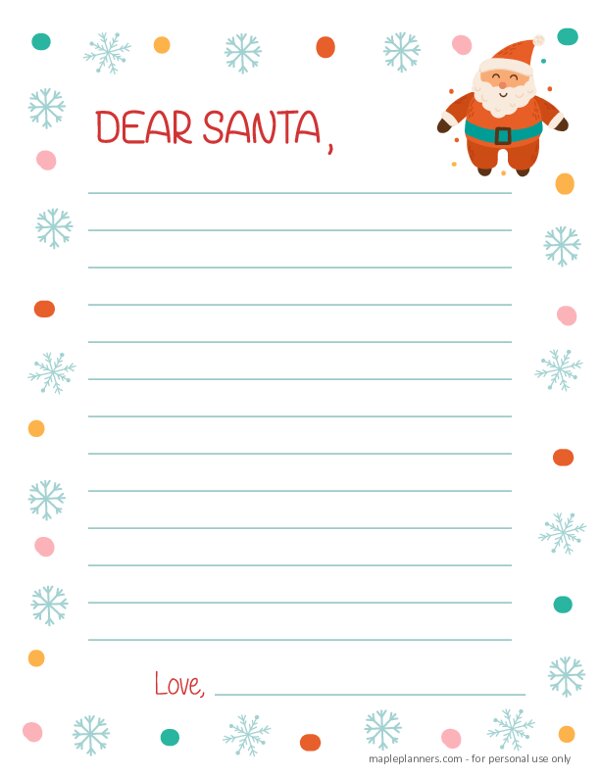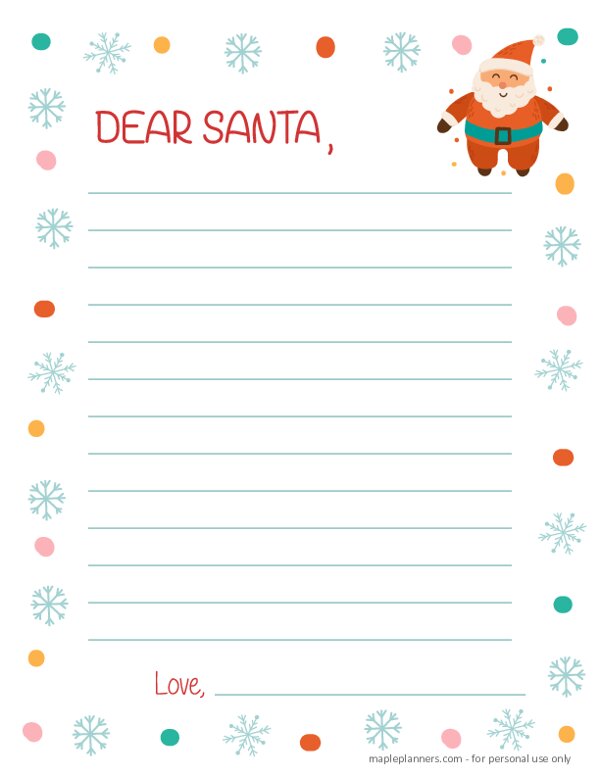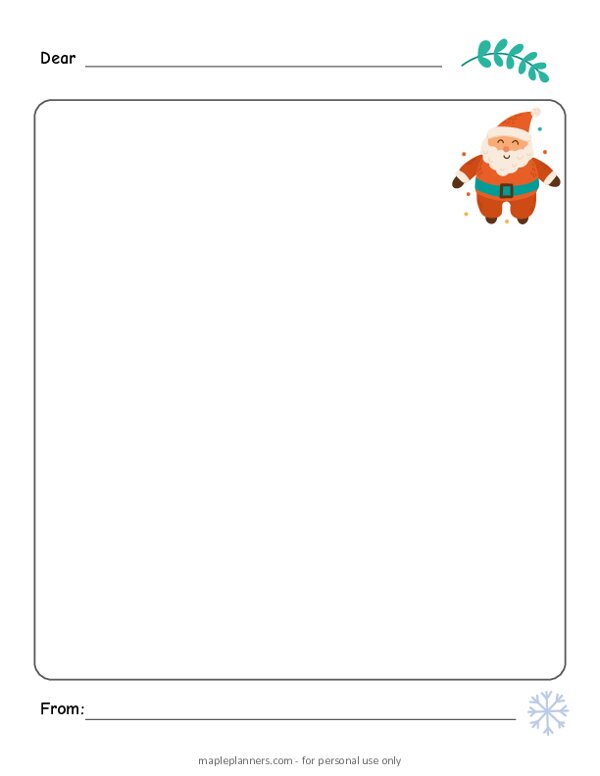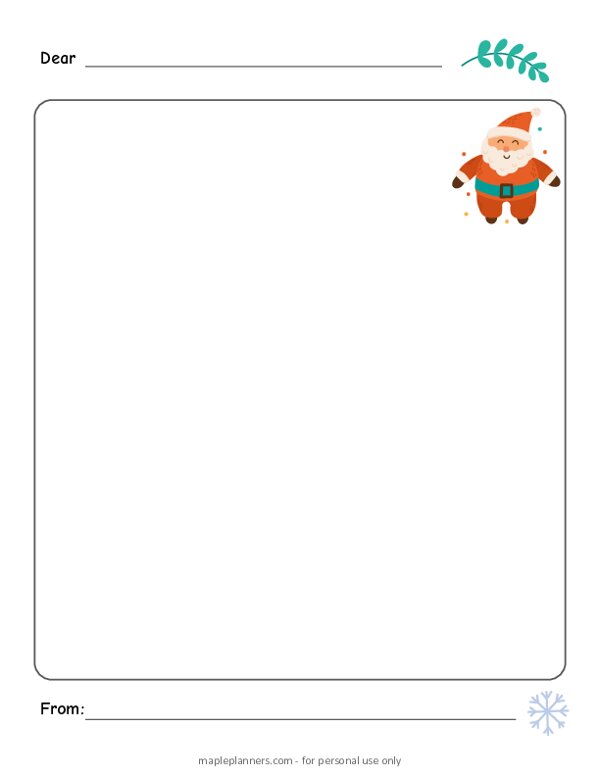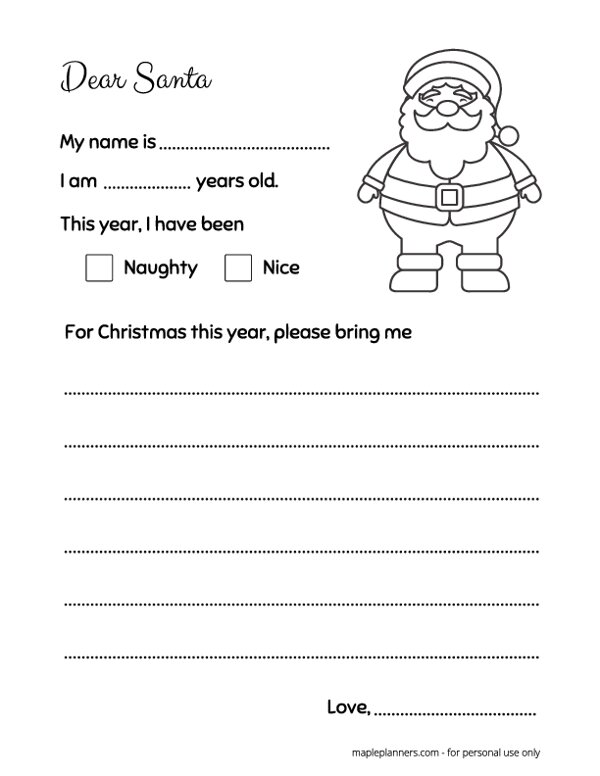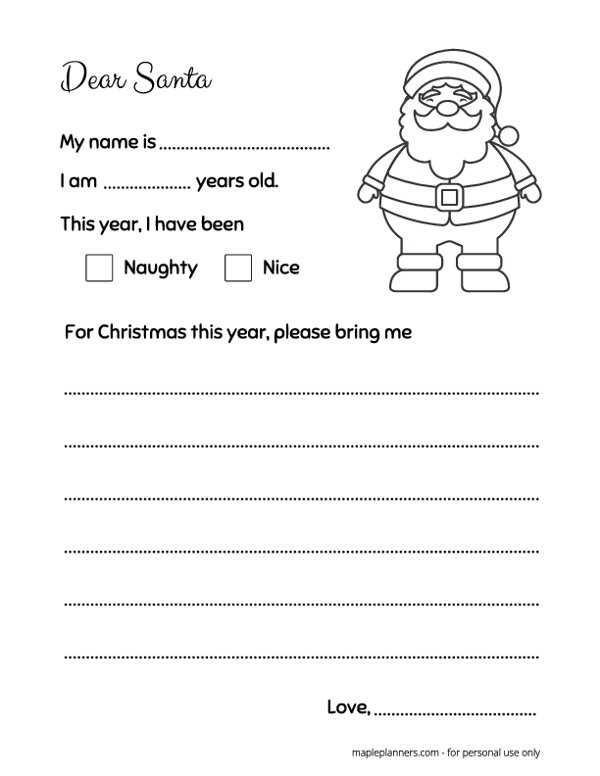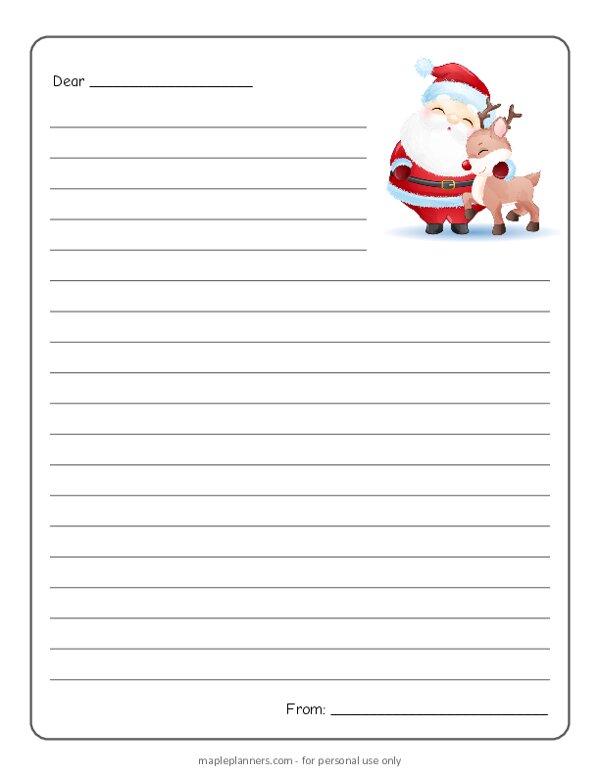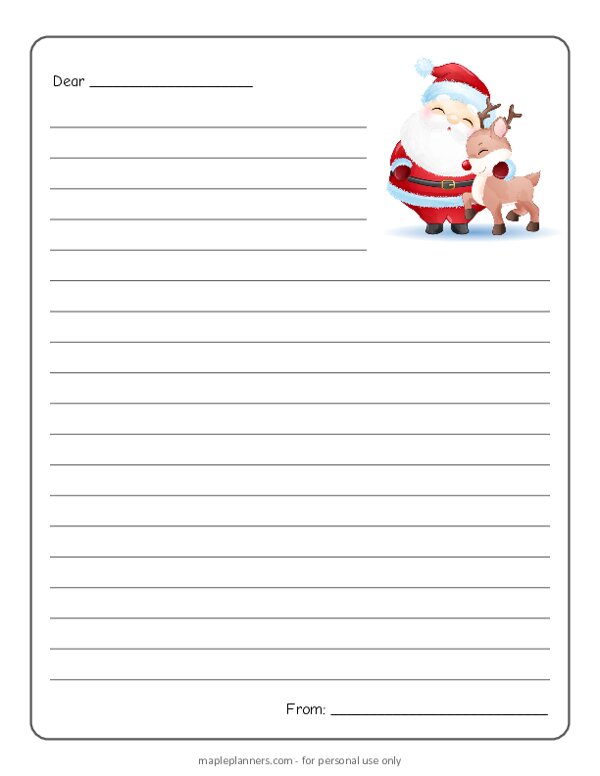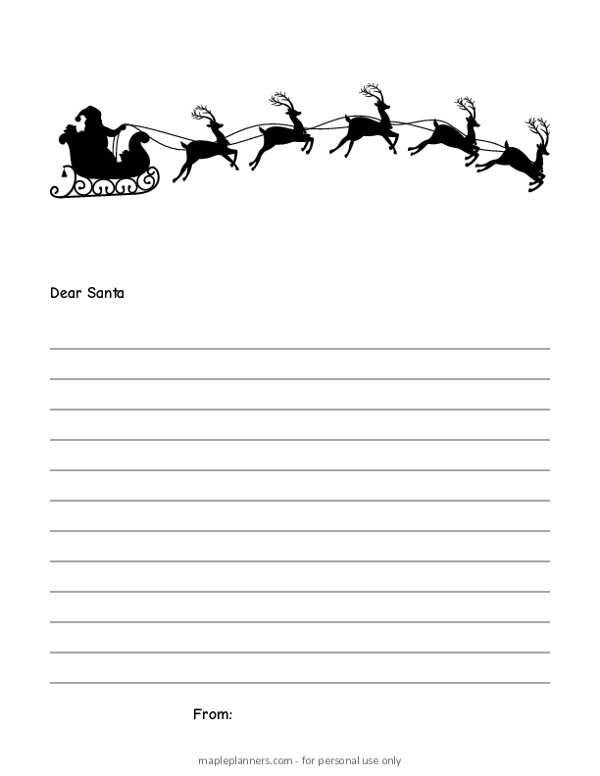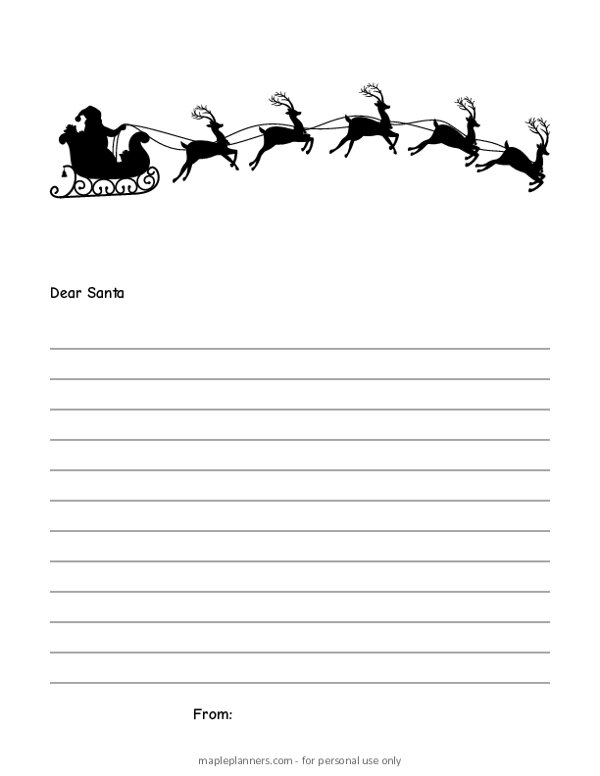 Letter from Santa Template
In addition to your child's letter to Santa, you also need a letter from Santa to your child. You can use a regular paper to write something yourself or use this printable Letter from Santa Template.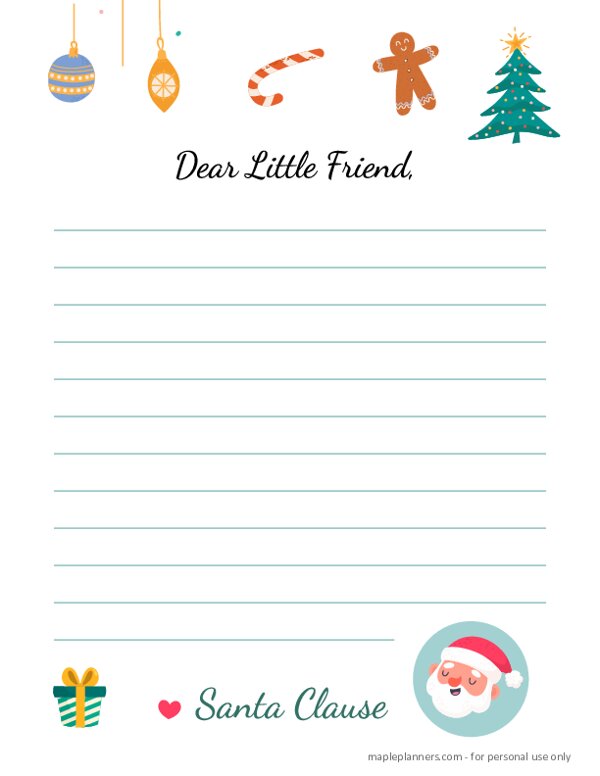 You can either type the letter using a software like Canva. Or use pen or marker to write it up.
Mail your letter to Santa
Once you have your child's letter and your handwritten letter, you can mail these letters to Santa using this Letter to Santa Envelope.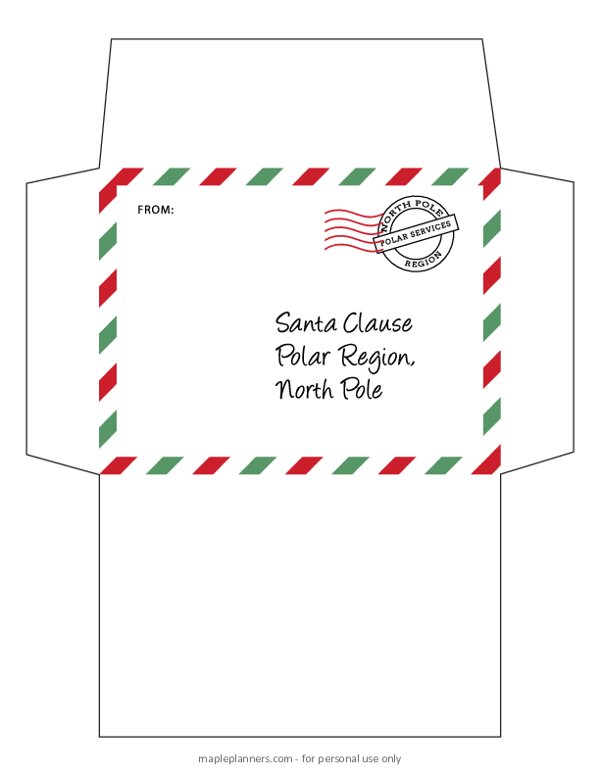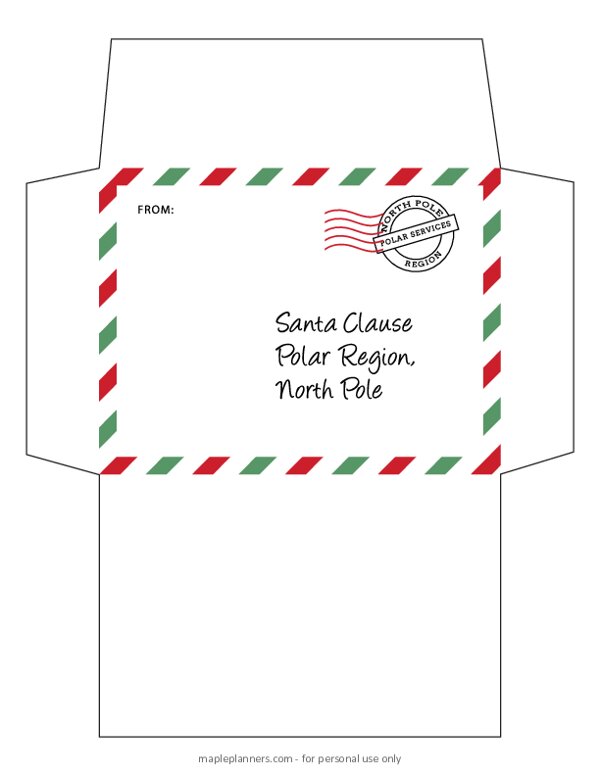 For US, Visit USPS North Pole Program to see instructions on how to mail both letters to Santa, what address to use and the stamp that should be affixed to the envelope. Be sure to send the letters by December 10th.
US Mailing Address:
NORTH POLE , POSTMARK POSTMASTER
4141 POSTMARK DR
ANCHORAGE AK 99530-9998
For Canada, visit Santa Letter Program to see the instructions for mailing the personalized letter to Santa templates.
Canada Mailing Address:
Santa Claus, North Pole, H0H 0H0, Canada
There are different programs like this in countries like UK, Australia. Make sure to visit your local mailing service website and see if they have such programs running for kids this year.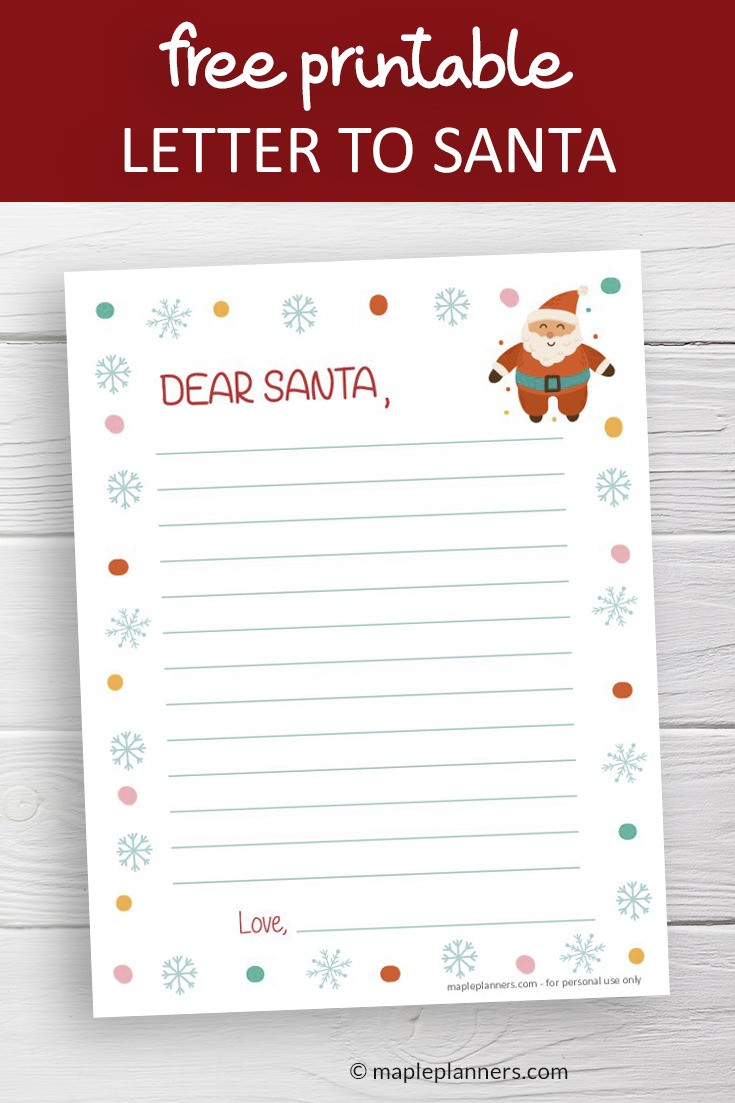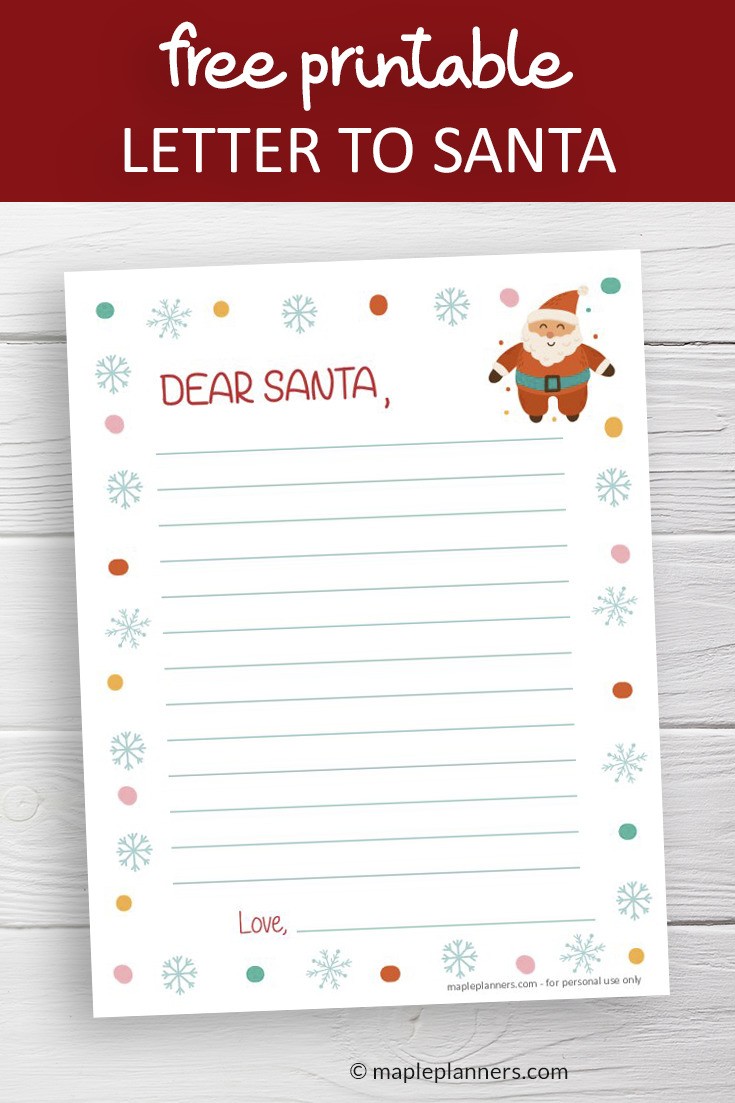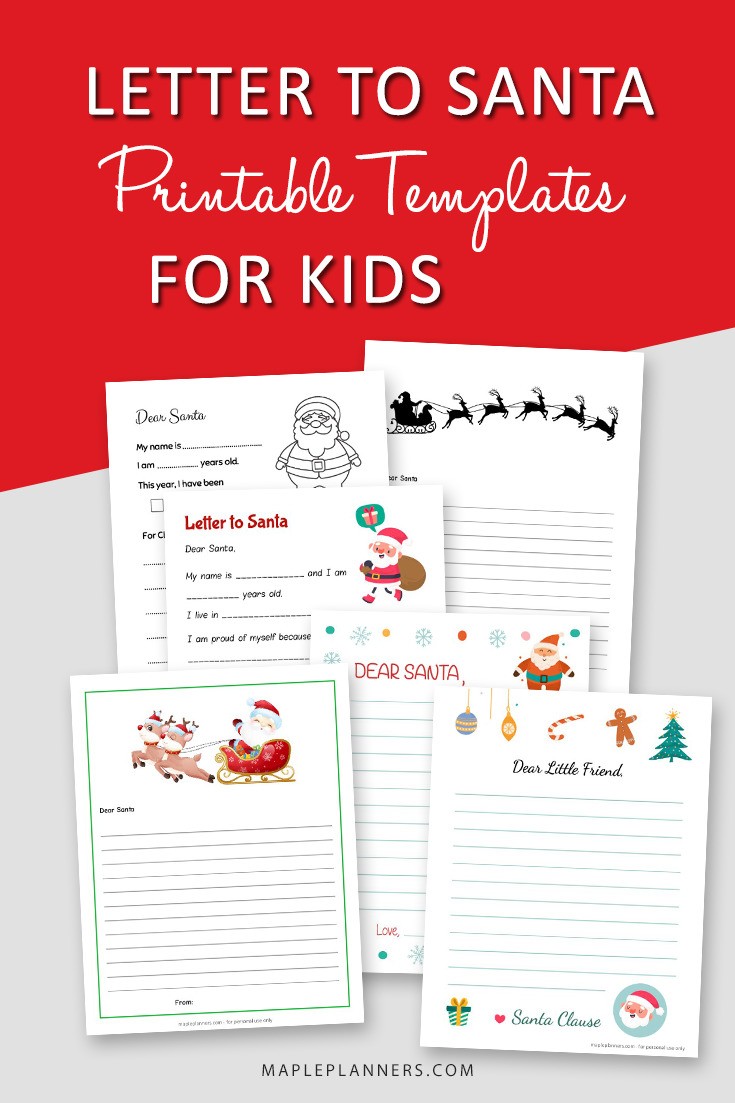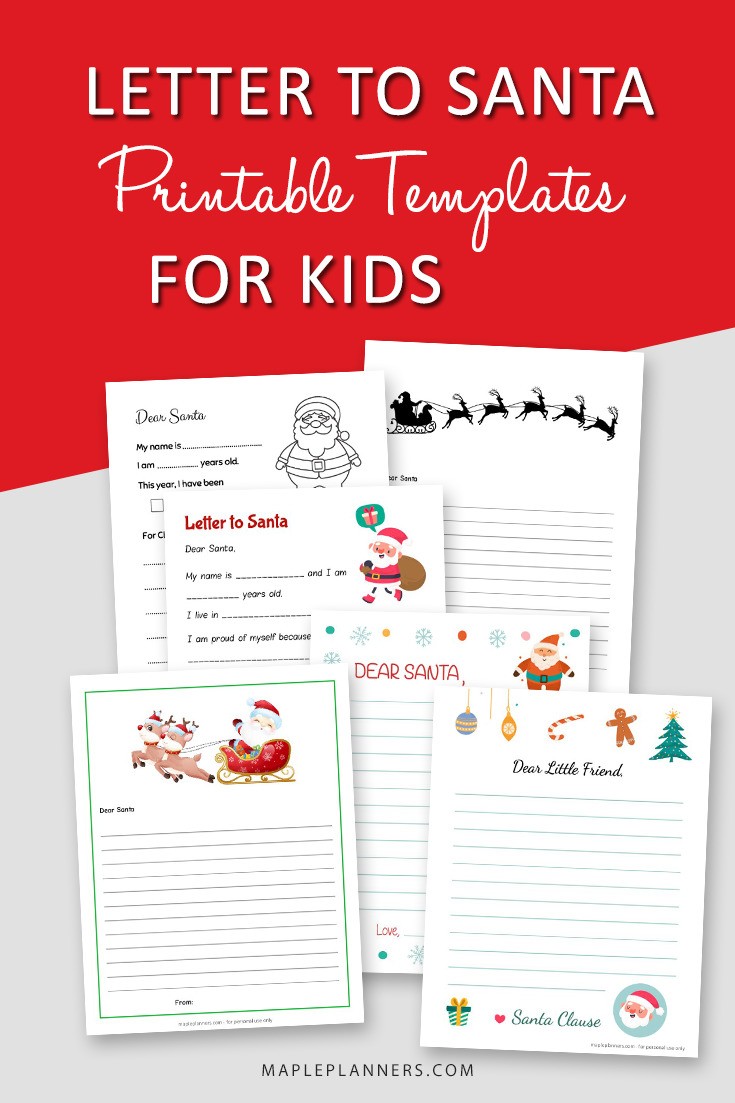 Looking for fun Christmas Activities for Kids?
These Christmas Puzzles for Kids are perfect to keep them occupied during the winter break!