Printable Crafts for Kids
Create fun crafts and projects with these cute printable crafts for kids. Enjoy making different shapes, headbands, paper trees, airplane wings and other fun projects for school and home.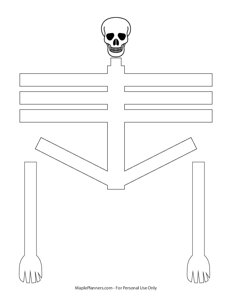 This paper skeleton template is perfect for making Halloween decor. Toddlers and preschoolers will enjoy making this simple skeleton for Halloween.