30 Day LEGO Building Challenge
Keep your kids busy and engaged with this free printable 30 day LEGO building challenge. They will enjoy playing with these educational toys while showcasing their creativity.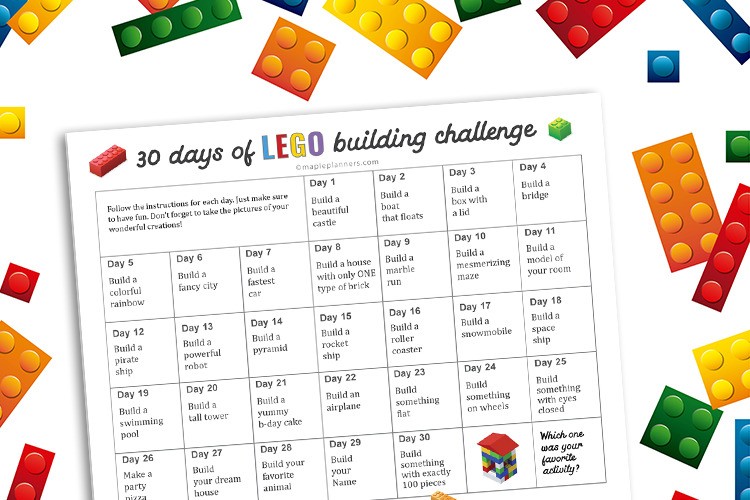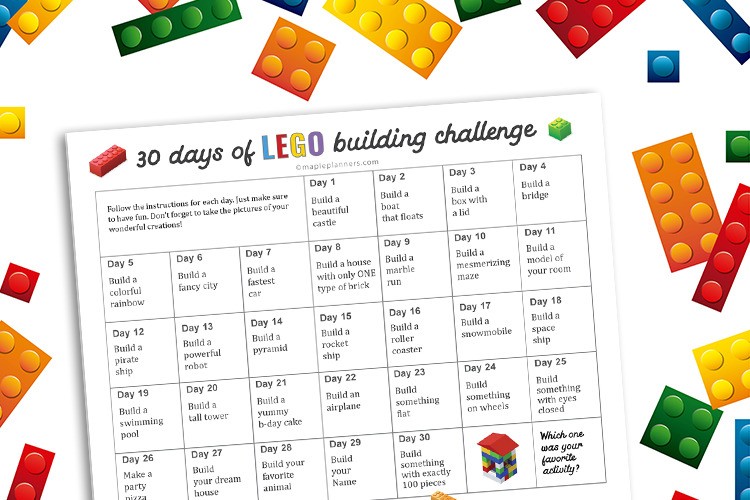 This post contains affiliate links and we will earn commission if you buy the products through those links. For more information, please read our disclosures here
Have a LEGO fan or two at home?
LEGOS have been one of the most popular toys among kids of all ages. Using building blocks to create different models of so many things, they can play with these bricks for hours.
These building blocks may look like regular toys but actually they are educational toys that can help keep kids of all ages engaged.
Related: Free Printable Mazes for Kids
Playing with LEGO children can get as creative as they want. They can experiment and come up with new ideas on what to build.
30 Day LEGO Building Challenge FREE Printable
But sometimes, kids may run out of ideas on what to build. That's where this Free Printable 30 Day LEGO building challenge comes handy.
This printable comes with prompts for 30 days. Sometimes this is all they need to get creative and build up on a tiny idea.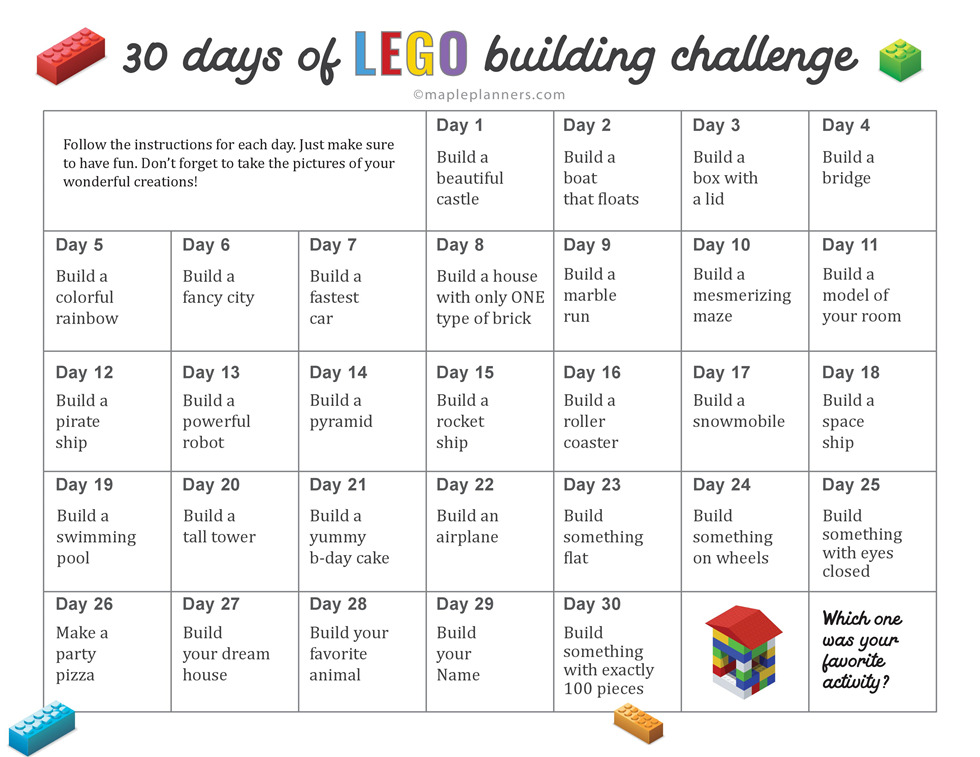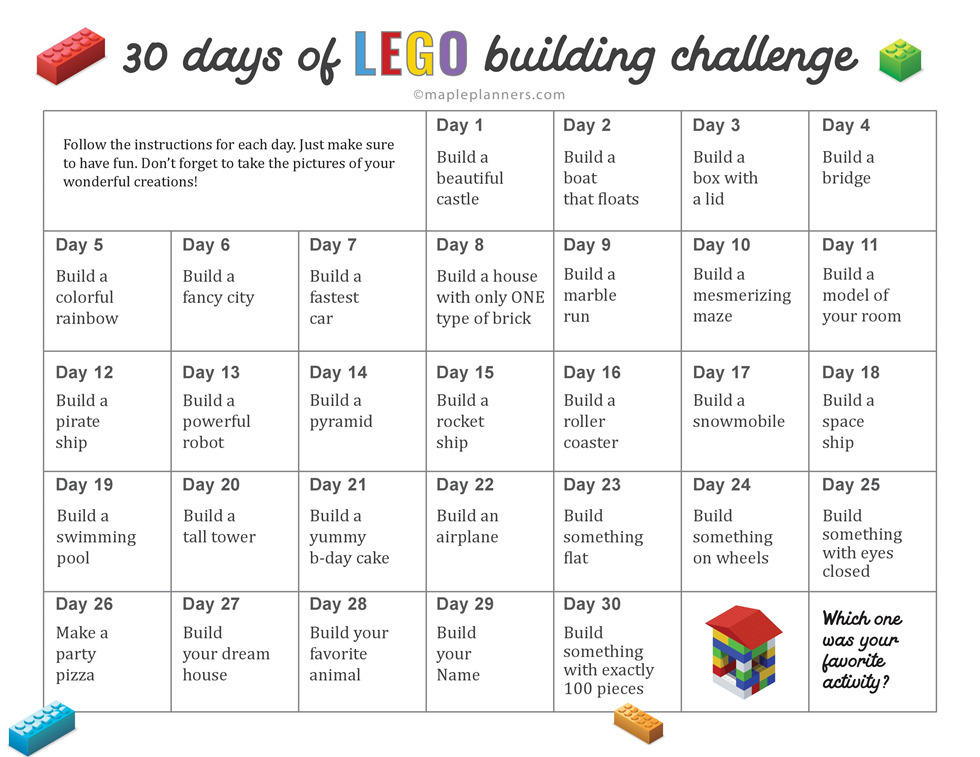 Make sure to grab your copy and have the kids pick which item they want to build. You can even laminate the printable and hang it on the wall.
Related: Spring Backyard Scavenger Hunt for Kids
It will be easier for them to go through each item and decide on what model they want to build on a certain day.
How to use this 30 Day LEGO Building Challenge?
Kids can use this challenge as they want. This printable comes with simple prompts for each day of the month. They can build on that simple idea, come up with a story and start building around it.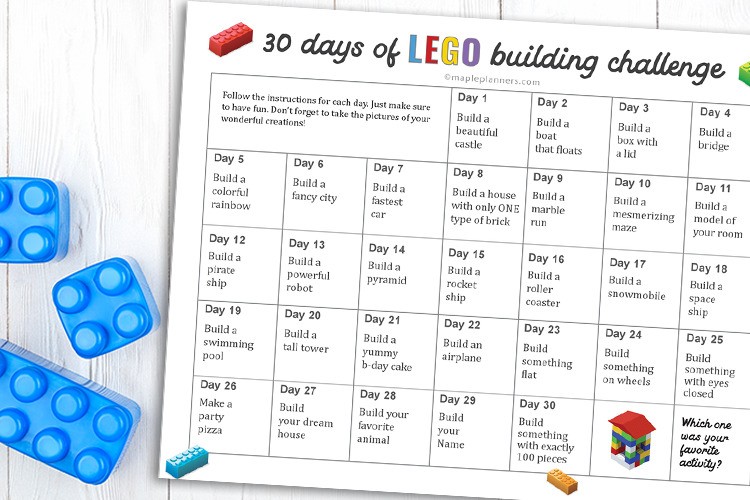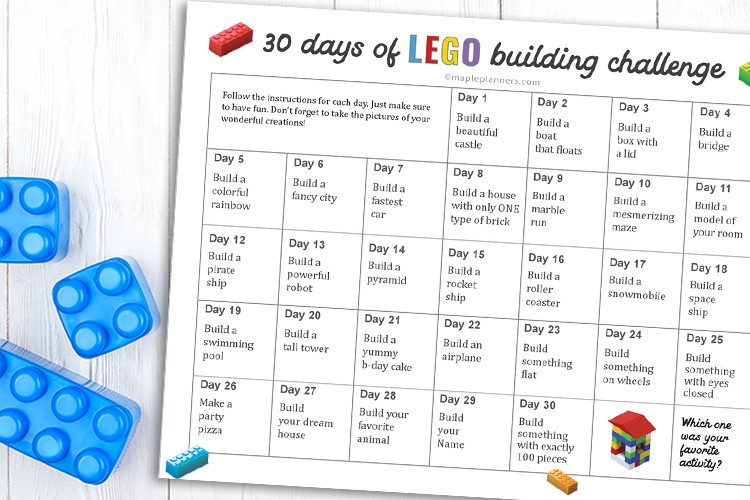 They don't have to follow this exact sequence of the days. They can pick any challenge, and check it off with a marker as they are done building it.
How to make this challenge even more interesting??
You can set a routine so that kids look forward to using this challenge every day. It will be perfect to use it during their summer break or winter break, and start right after breakfast. Or after dinner during the family game night.
Have them play with friends so that they share the bricks and ideas while building with these blocks.
If they wish, they can write all about what they built, the characters involved and if they can expand on it.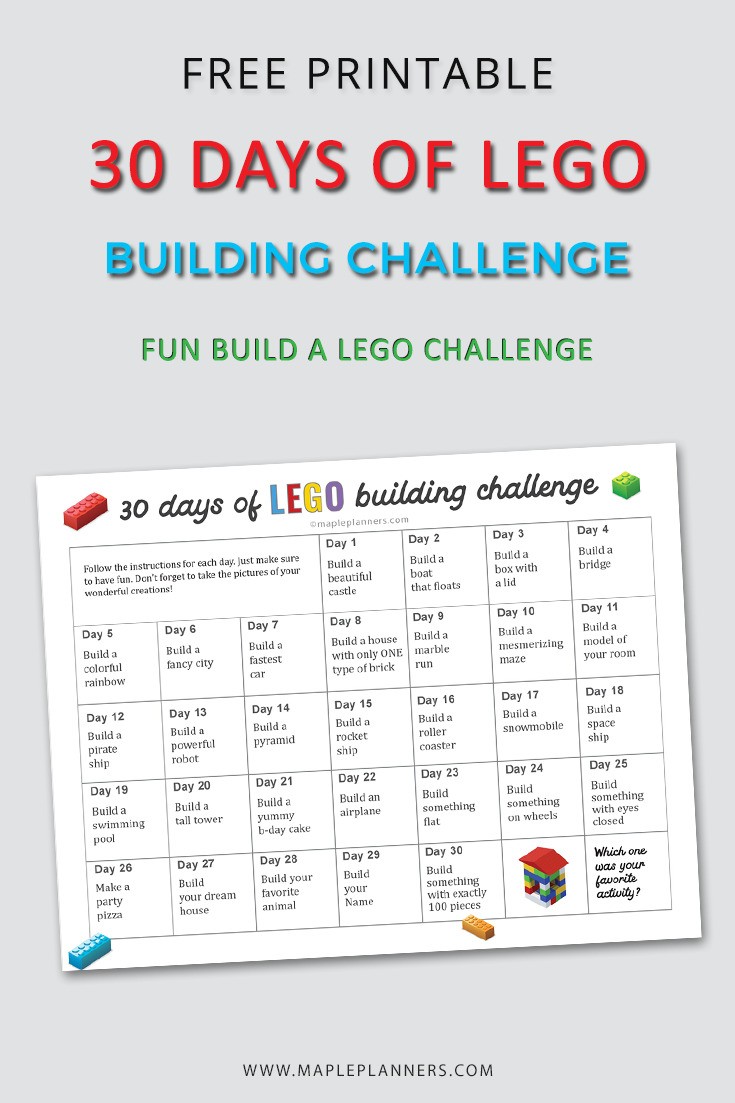 Take the pictures once they have built something new. Put the date and time. Create a slideshow of all of their creations once they complete the challenge.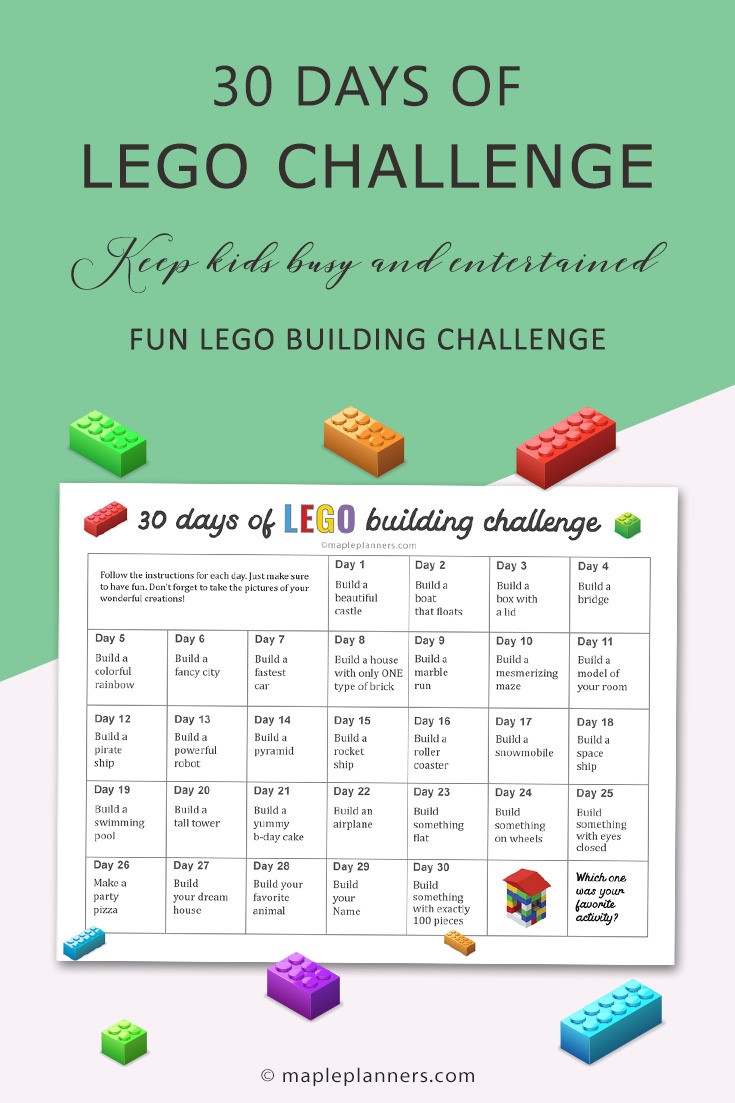 Parents can make good use of these fun printable games when they are trying to keep kids occupied and entertained during family picnic. Make sure to download your copy today!
It will be fun to see what they come up with every time they play with these fun building blocks!
Looking for more fun Ideas for Kids?
This Orthogonal Curved Maze is perfect to keep little ones busy and entertained. They will love solving this maze by trying to find the right path to reach the destination.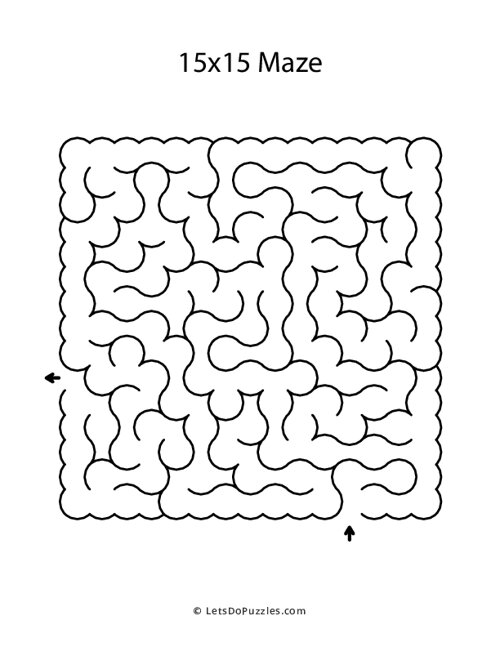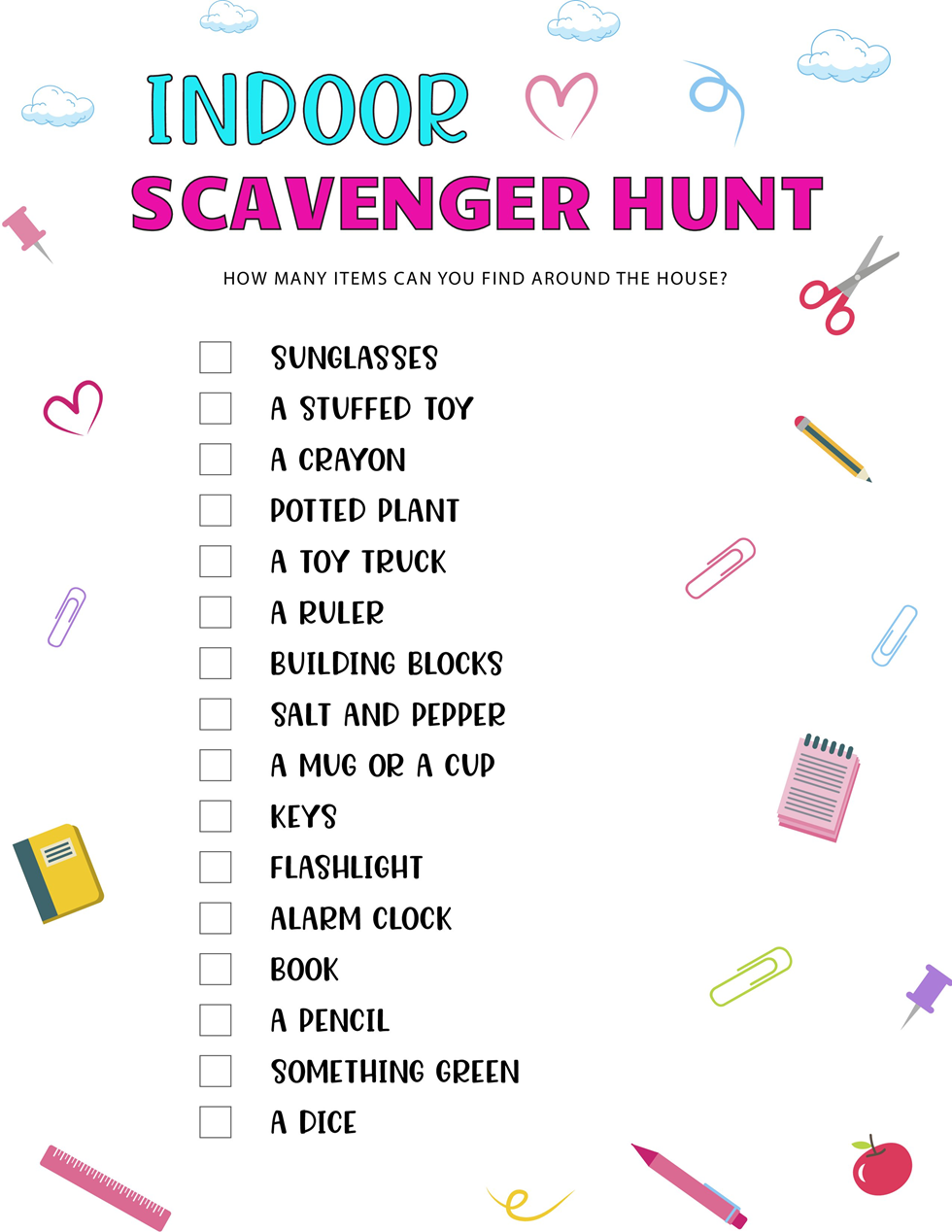 These Indoor Scavenger Hunt Games Printable for kids are perfect to keep kids busy when you can't go out on a rainy day or winter months.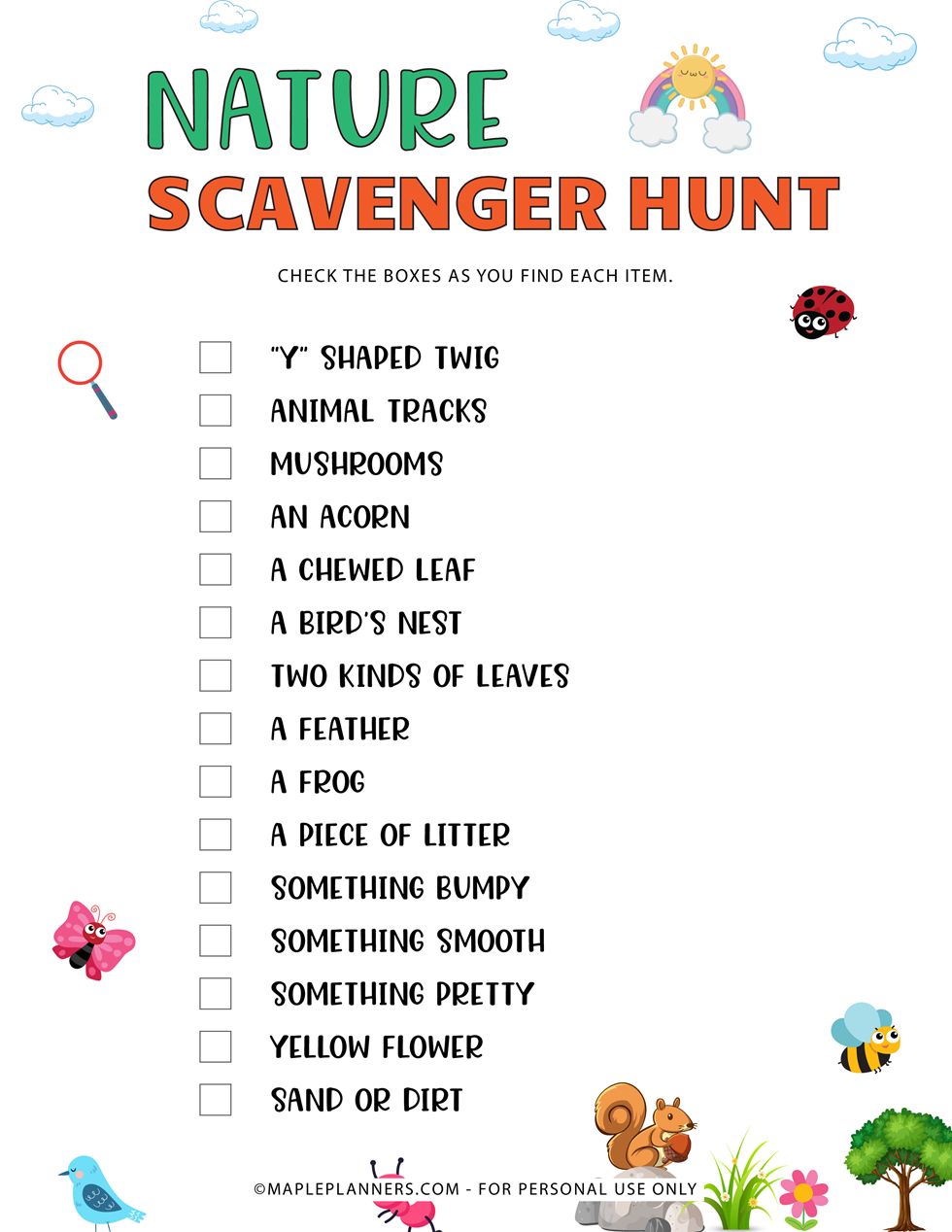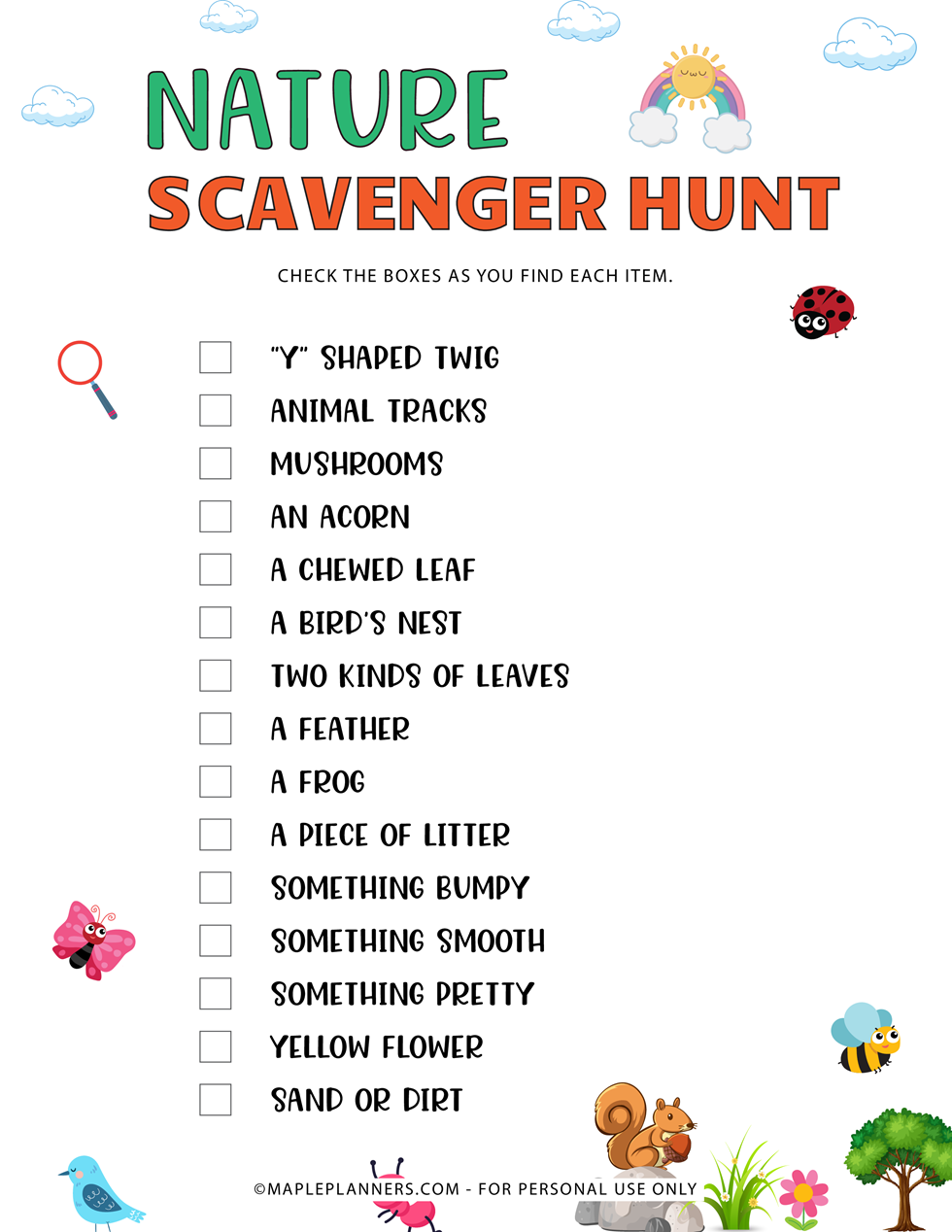 With the games like Scavenger Hunt, kids work on their observation skills as well as problem solving skills. All this while they having tons of fun.
What are your go to activities with kids for 4th of July? Please share in the comments below!