Free 2020 Planner Printable for Each Month
Are you ready to smash 2020 in terms of your business and career goals?
I'm sure many of us have planned for months ahead. But, as per my experience, if you do not have your goals written down, it is, usually not easy to follow through. We plan our days without any actual planning, and end up not being able to accomplish our dreams and goals.
For this reason, I started using planner printables so that I could write everything down and plan my days accordingly. It has helped me immensely with following through with my goals and habits.
I designed this January 2020 Planner Printable, and loved the design. So I decided to include it in my printable library and make it available to download for free.
I will be designing a new printable for each month, and update this post each month with a new monthly printable.
Here's the first printable for January. It is available to download from my printable library.
January 2020 Calendar Printable
This printable for January 2020 Calendar is available in letter size (8.5×11 inch) and 16×20 inch. Package also includes horizontal and vertical layout.
Want to take a closer look? Here's the horizontal layout.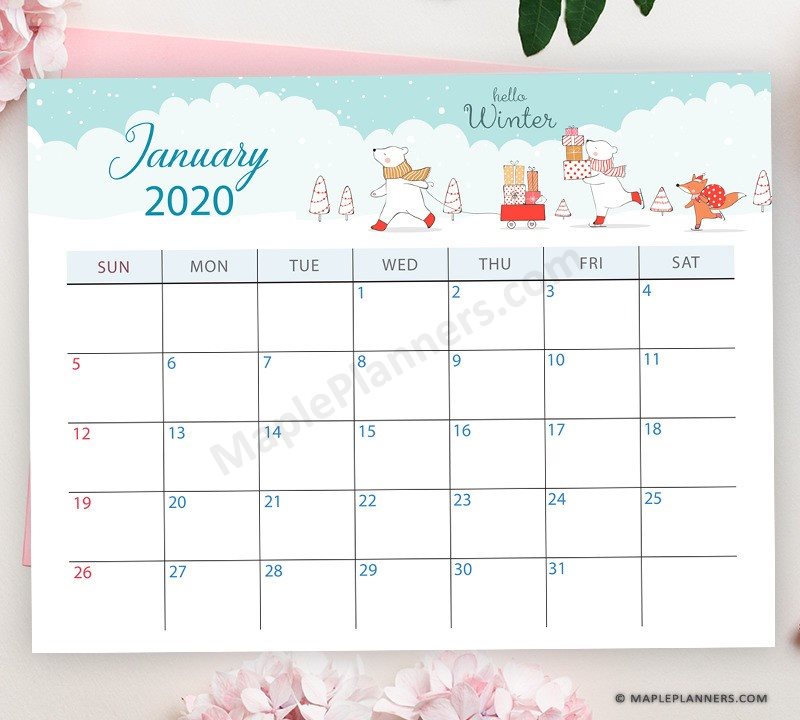 And here's the portrait layout.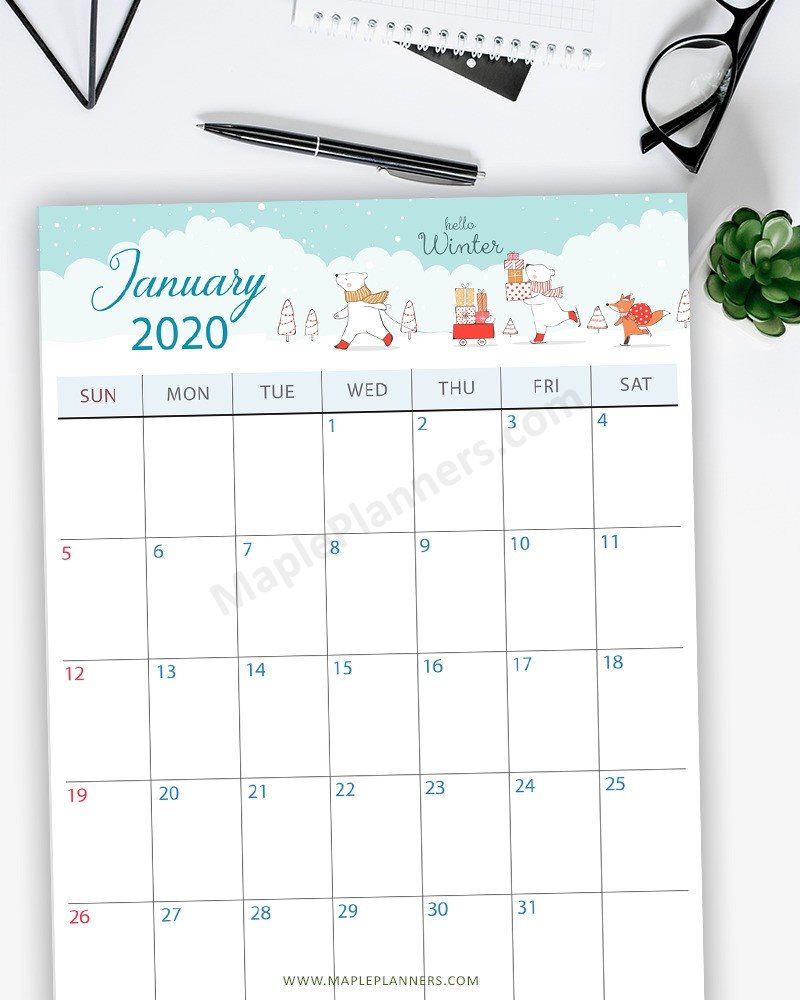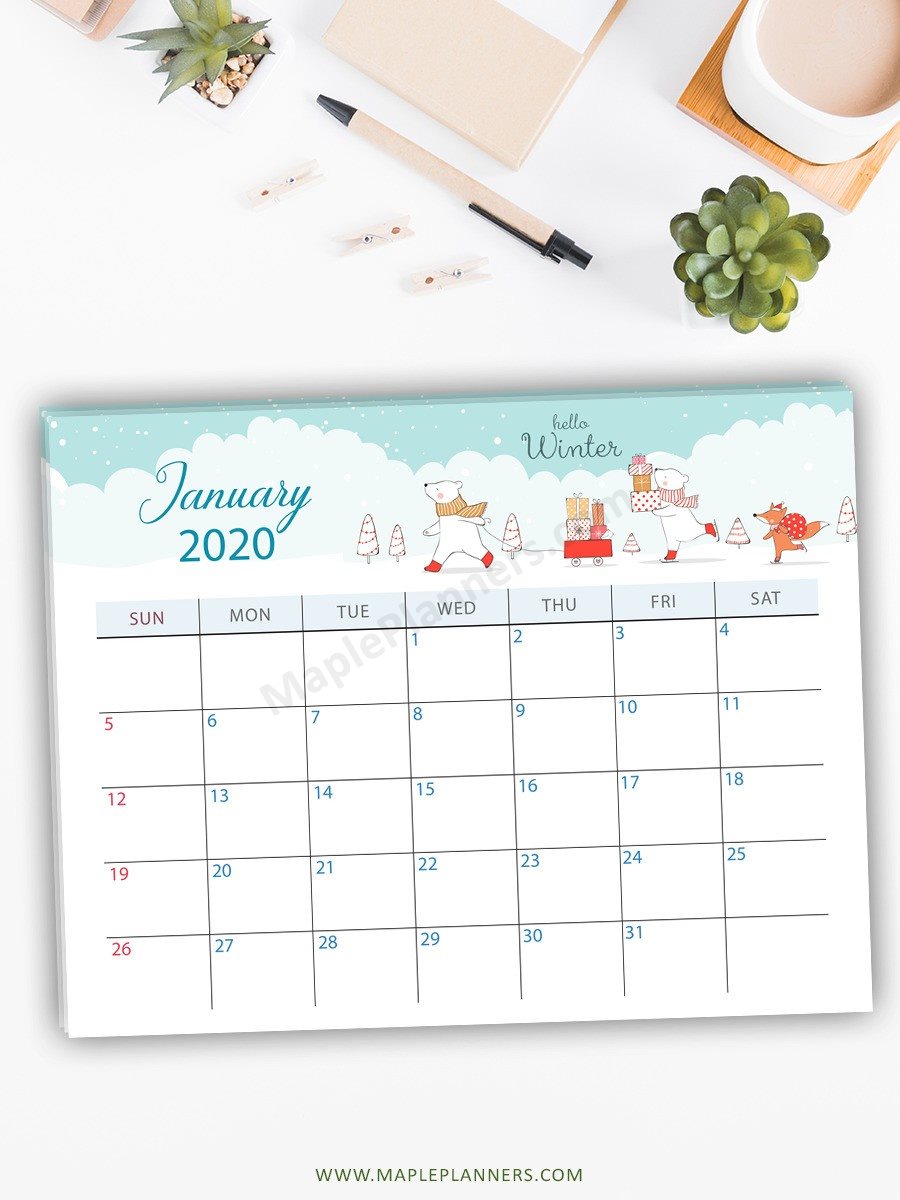 This one is the first printable of the series, I hope you are able to make good use of it. I'll also appreciate if you can leave your feedback on how you liked the printable and if you would like to see any changes.
February 2020 Printable
February 2020 Calendar Printable is now available in the printable library. It is available in two sizes, 8.5×11 inch (letter size) and 16×20. Both vertical and horizontal. So the package includes 4 pdf files and corresponding image files.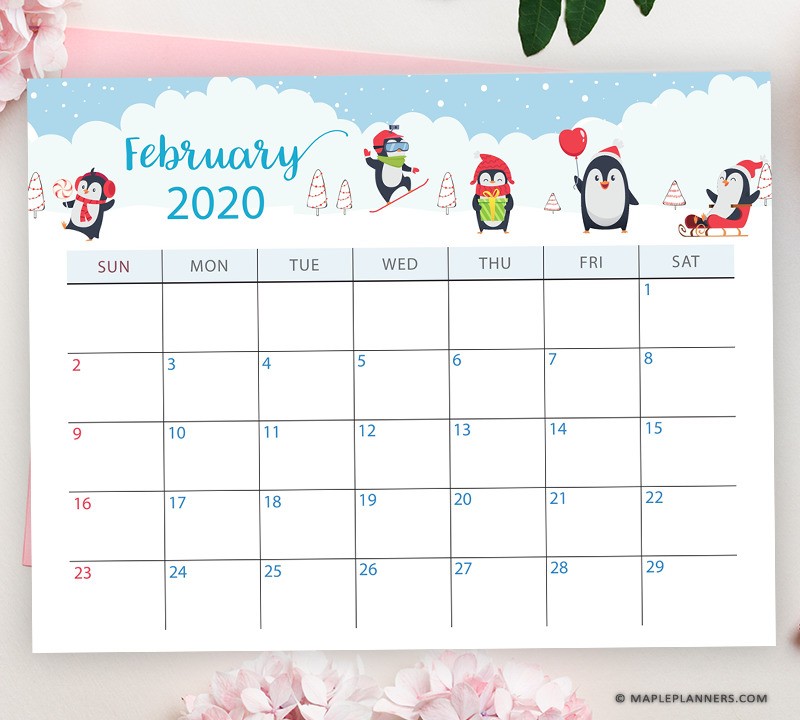 And here's the vertical version: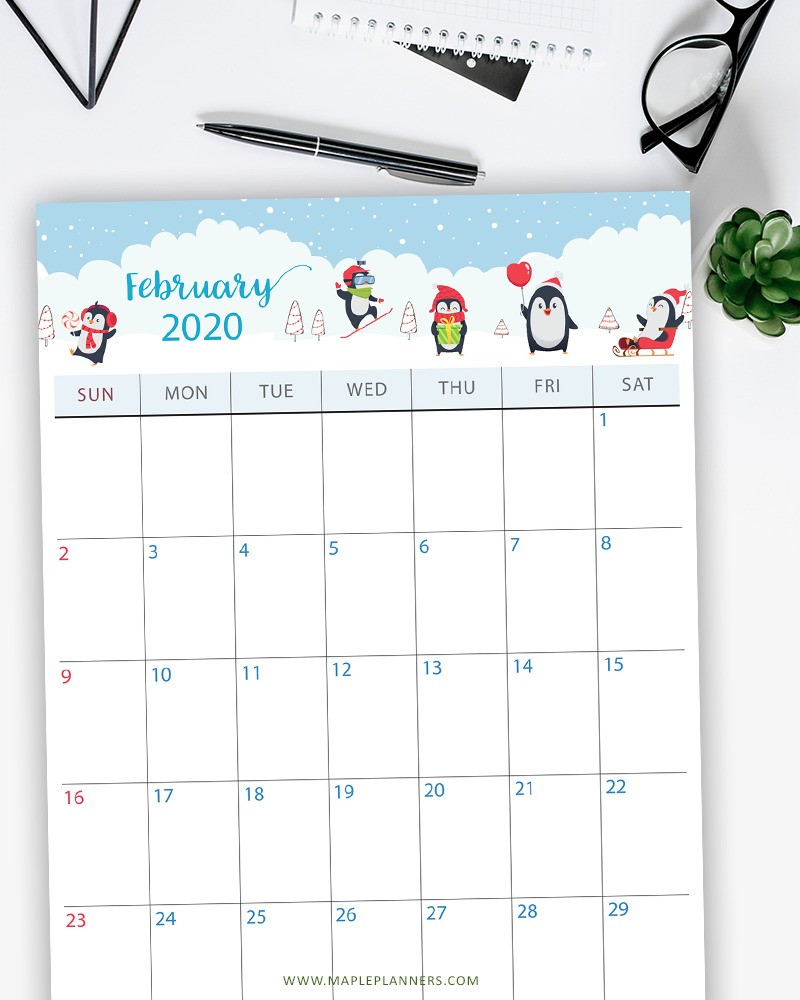 If you happen to download it, please make sure to share with your friends and family. Take a shot and share on Instagram and make sure to use the hashtag #mapleplanners
Until Next Time …