Editable 2020 Monthly Calendars Printable
New Year is upon us. If you like to plan and schedule ahead of time, make sure to grab your editable monthly calendars printable for January to December 2020.
With these editable calendars template, you easily edit the blue highlighted spaces to type in your monthly activities, reminders, appointments and notes. These are so easy to download, edit and print.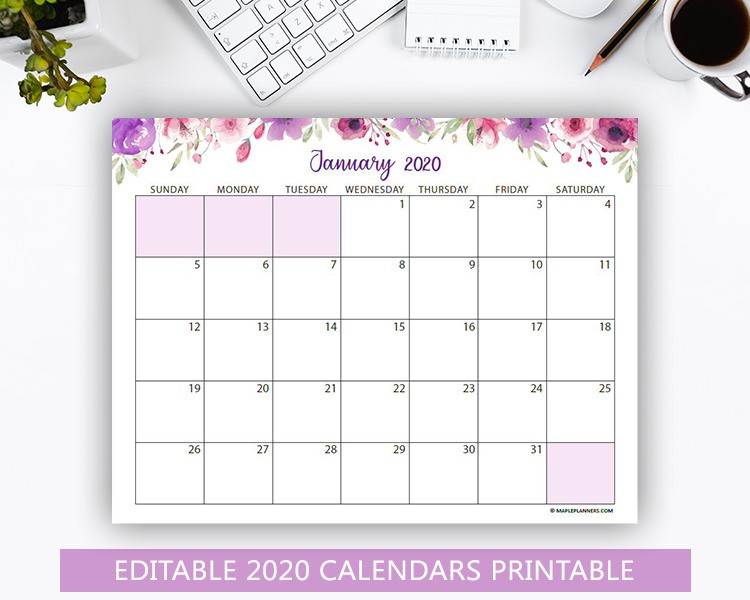 These editable calendars get so much love because they are very convenient to use, and easily customizable. They are perfect to setup your daily priorities, organize everyday schedule and manage to do lists. You can even use these for scheduling homeschooling activities, menu planning or setting up your business schedule.
Related: Free Habit Tracker Printable: Keep track of your goals and habits
Wan to take a closer look? Here are few months from the printable calendars.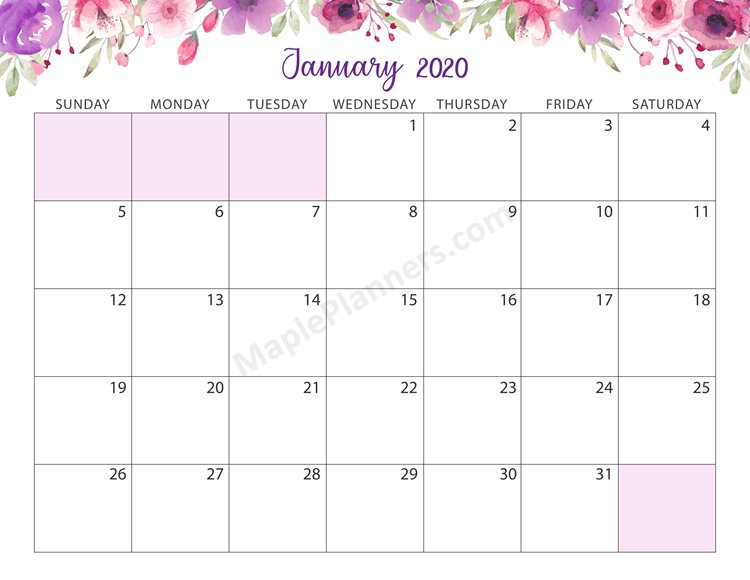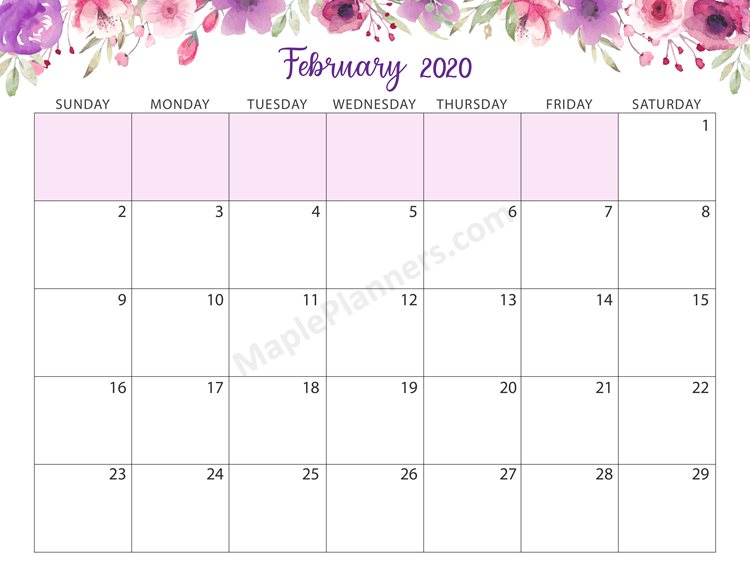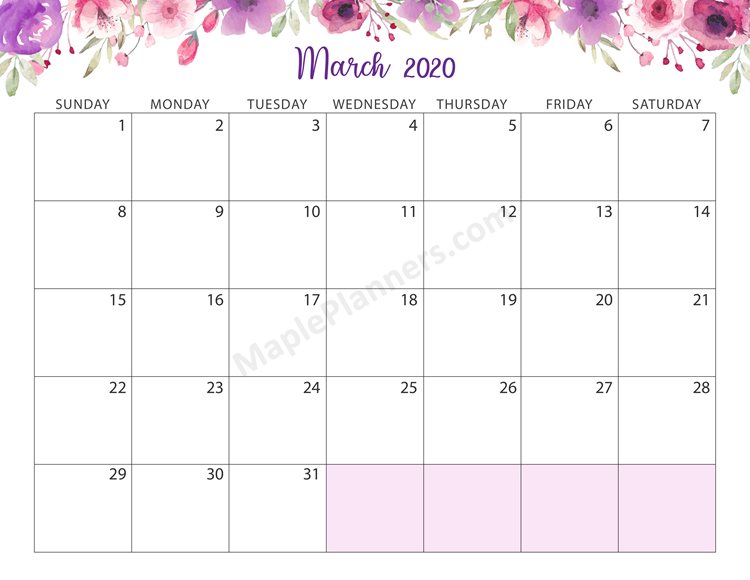 Blue highlighted fields are editable. Month and and year on the top, and dates are non editable.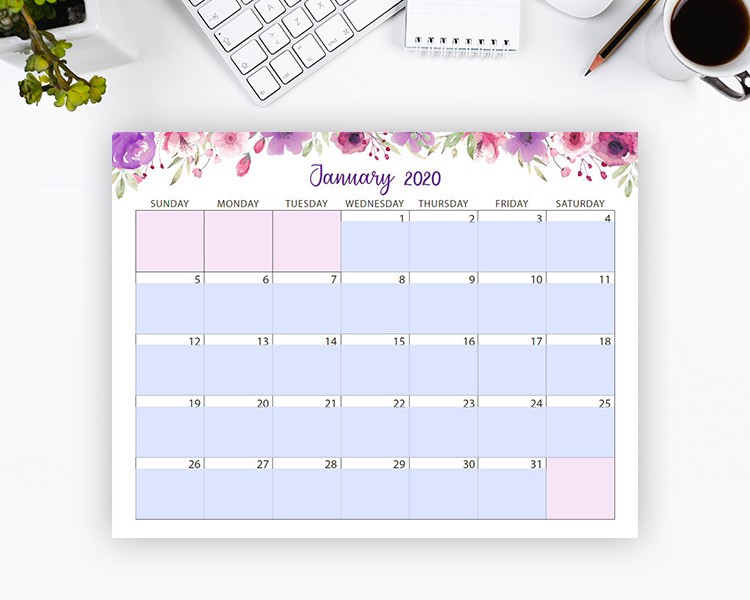 You will love organizing and planning with these cute editable monthly calendars. These can be used for tracking your habits and goals, even meal planning for each week. If you do not like to edit the printables, you can simply print them first and then write the contents on the printed material.
How to Edit the Calendars Printable?
1) Open the pdf file in Adobe Reader. If the file is editable, you will see an information bar at the top indicating the file has fill-able fields as shown in the picture below. To easily find the editable fields, you can turn on or off the highlight mode using the button on the top right corner.
2) For editing the contents and other properties like color, font, size etc., highlight the text and press Ctrl + E (for Windows OS) or Cmd + E (for Mac OS) and this will open up the properties bar. Or you can also access the properties bar by navigating to: View > Show/Hide > Toolbar Items > Properties Bar
3) You will be able to edit the Text, Color, Size, Font, Alignment, Spacing etc.
For instructions in details or video instructions, visit this link: How to Edit the PDF files
Pin this post for future use, using this image.