2020 Printable Christmas Planner | Download 20+ Planner Printables
Plan your holidays ahead of time with this 2020 printable Christmas Planner. Download and save this cute planner today, organize and stay on top of things this festival season.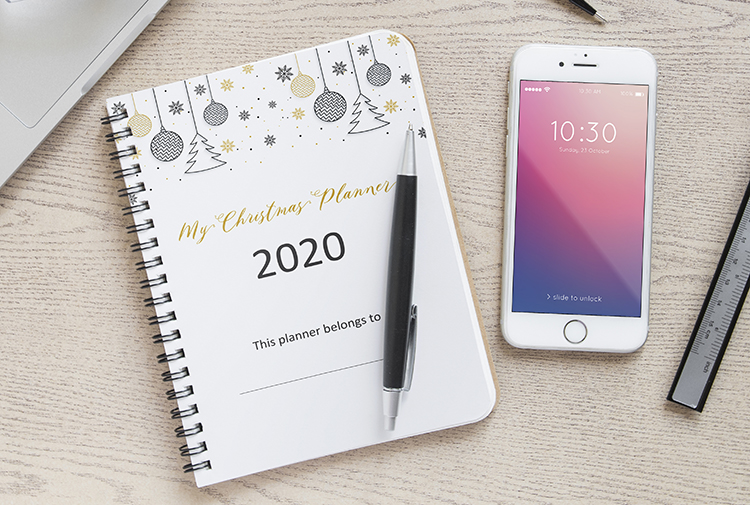 Do you think it's too early to talk about, ahem, holiday season? Christmas? Well, if you like to plan ahead of time, you are at the right place, at the right time.
You need to add this Printable Christmas Planner to your list. You don't even need to look at it right away, but just download it and save on your hard drive.
Even print it, if you wish, because of some of the printables can come in handy at the moment.
Related: Christmas Bingo Game Printable
Thinking about holidays and Christmas brings so much to mind … gift shopping, budget tracking, event planning and what not.
Download 2020 Printable Christmas Planner
Want to take a peak at this Christmas Planner Binder?
There are monthly calendars, budget planner, baking list, dinner menu, holiday gift tracking and so much more!
Let's take a look at some of my favorite pages:
Gift Budget Planner
Holiday season is the one where we tend to splurge financially and our budget gets out of control before we know it. That's why it is important to set up a holiday budget.
Set up the budget for the holiday season beforehand. Set aside how much money you are going to spend on gifts, cards and parties.
Write down your recipes for holidays in Baking List. Write down the contacts in the Address Book.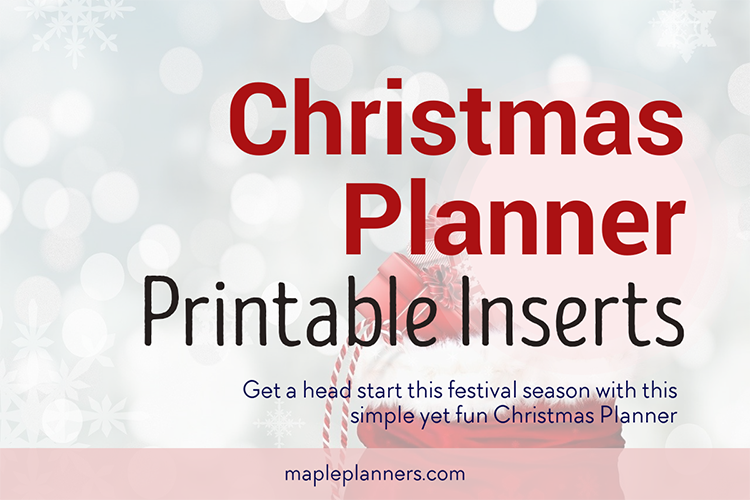 Monthly Calendars 2020
If you like to plan way ahead of time, you can make good use of monthly calendars included in the planner. Starting from August 2020 all the way to December 2020, you can start planning every little detail.
Simply write down important dates in the coming months. This is going to be super helpful when you plan an event of your own like attending cookie exchange party or a potluck at family friends' place.
Christmas Decor Inventory
Christmas Decor Inventory has a checklist of all the items that are needed for decorating the house, indoors and outdoors.
List of ornaments that go on the tree and stuff to decorate the table. There's a separate section for things that you can buy if you need to!
Related: Weekly Meal Planner Bundle
Grocery Shopping List
Planning a party or two for friends and family during holiday season? List the items you need in this grocery shopping list and take it along to the grocery store.
Party Guest List
Make a party guest list where you can record the names, address, phone nos, invitation and RSVPs from the invited guests.
This is so helpful especially if you tend to forget inviting close friends or family members. Happens with most of us, so this list is very useful for me.
I always double check and triple check my list to make sure I 'm not forgetting anyone.
Holiday Gift Tracker
Same goes with Holiday Gift Tracker. This planner comes in pretty handy when it comes to making a gift list for everyone.
It helps keep track of all the gifts purchased and sent in the mail. This way you're also assured that you did not forget anyone in your gifts list.
Holiday Dinner Menu
Preparing holiday dinner menu ahead of time is one of the most crucial parts of preparing for holidays.
Basically preparing the menu helps with grocery shopping. You can prepare meals ahead of time that may take longer to cook or bake.
Decide on the starters, main entree, side dish and dessert.
Gift Shopping List
Buy the most thoughtful gifts for your loved ones with the help of gift shopping list. This list also helps you keep your budget in control.
Brainstorm gift ideas for everyone on your list. Price column can be used to compare prices of all the gifts and you can decide accordingly.
Todo List
Write all the things to do in the todo List, including activities planned for the holidays. As you finish each task, place a check-mark against that item on the list.
Make sure to check out this planner to see what other pages are included and how you can make good use of this planner come holiday season.
I already use this budget planner for keeping track of my monthly expenses, but I need a special planner like this Christmas Planner to keep things in check since expenses can go out of control during the holiday season.
Download Christmas Planner 2020
This Christmas Planner 2020 includes the following:
ADDRESS BOOK
CHRISTMAS BAKING LIST
PLANNER COVER
CHRISTMAS BUDGET PLANNER
CHRISTMAS CARD LIST
CHRISTMAS DECOR INVENTORY
CHRISTMAS DINNER MENU
COOKIE EXCHANGE LIST
AUGUST 2020 – DECEMBER 2020 CALENDAR
FAMILY TRADITIONS
GIFT PLANNER
GIFT SHOPPING LIST
GROCERY SHOPPING LIST
HOLIDAY GIFT TRACKING
PARTY GUEST LIST
RECIPE CARDS
RECIPE UNIT CONVERSIONS
TO DO LIST
Please feel free to ask if you have any questions.